Podesta: Trump needs to "get a grip"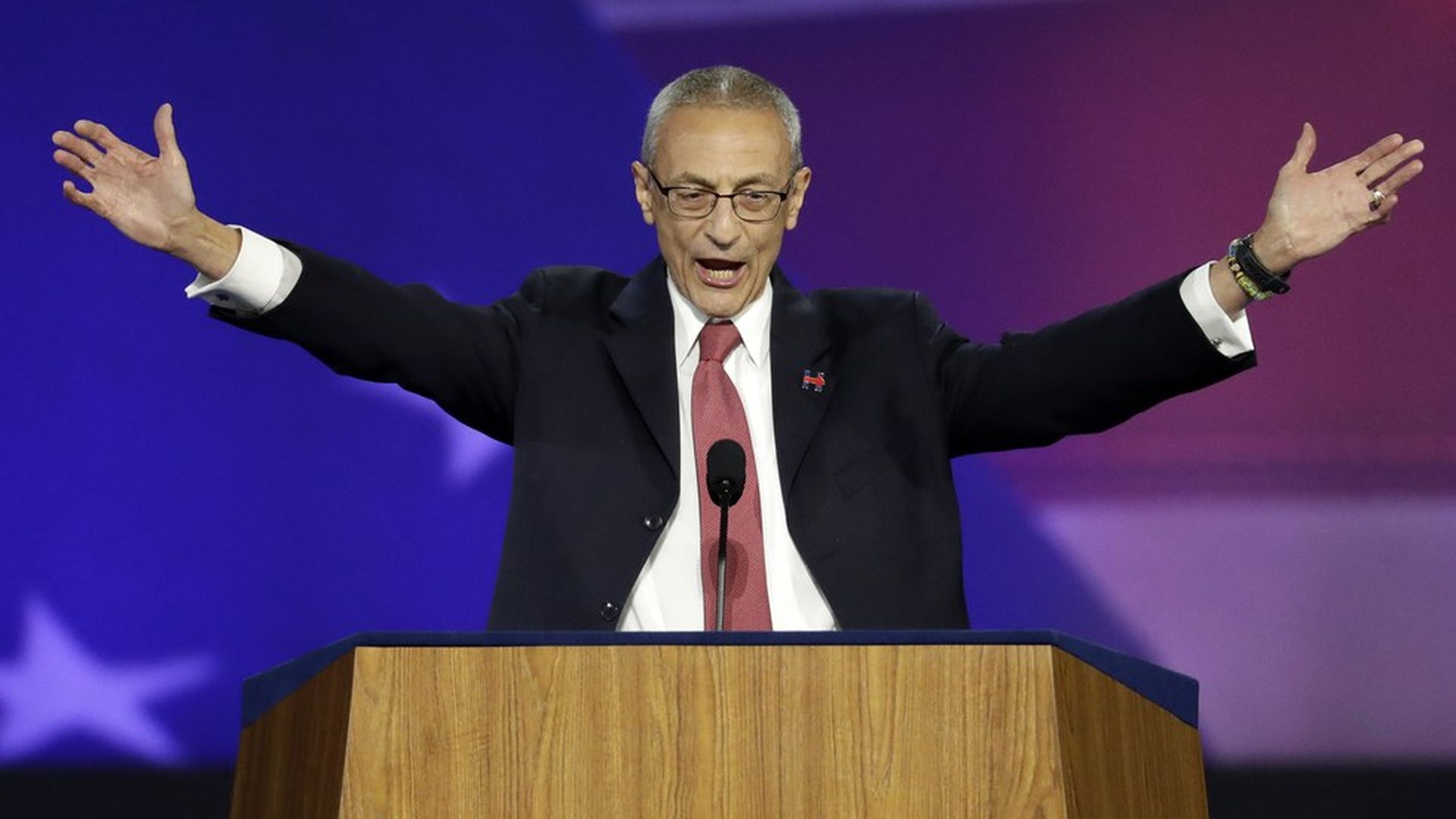 Hillary Clinton's former campaign chairman, John Podesta, fired back at President Trump's claims that "everyone" at the G20 summit was talking about him:
"On a x-country road trip with my wife; Pulled in for a pit stop in E. Fairmont W. Va. to see that our whack job POTUS @realDonaldTrump is tweeting about me at the G20. Get a grip man, the Russians committed a crime when they stole my emails to help get you elected President. Maybe you might try to find a way to mention that to President Putin. BTW, I had nothing to do with the DNC. God only knows what you'll be raving about on twitter by the time we get to Utah. Dude, get your head in the game. You're representing the US at the G20."
Go deeper: A senior Republican foreign policy official told Axios that Trump may not even bring up Russia's election meddling at his meeting with Vladimir Putin today.
Go deeper