Photos: Trump family, administration take in the eclipse
Here's how members of the Trump family and administration watched the 2017 eclipse:
A delightfully Trumpian moment, captured by White House pool reporter Ben Jacobs of The Guardian:
"At approximately 2:39, the President initially gesticulated to the crowd below and pointed at the sky. As he did so, one of the White House aides standing beneath the Blue Room Balcony shouted 'Don't look.'"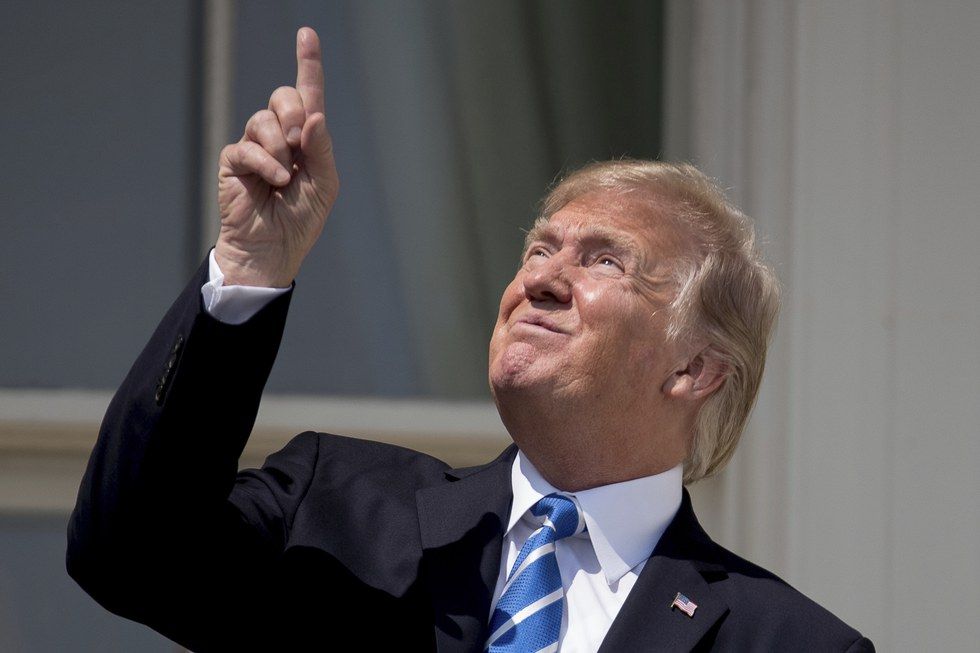 President Trump, First Lady Melania Trump and Barron Trump at the White House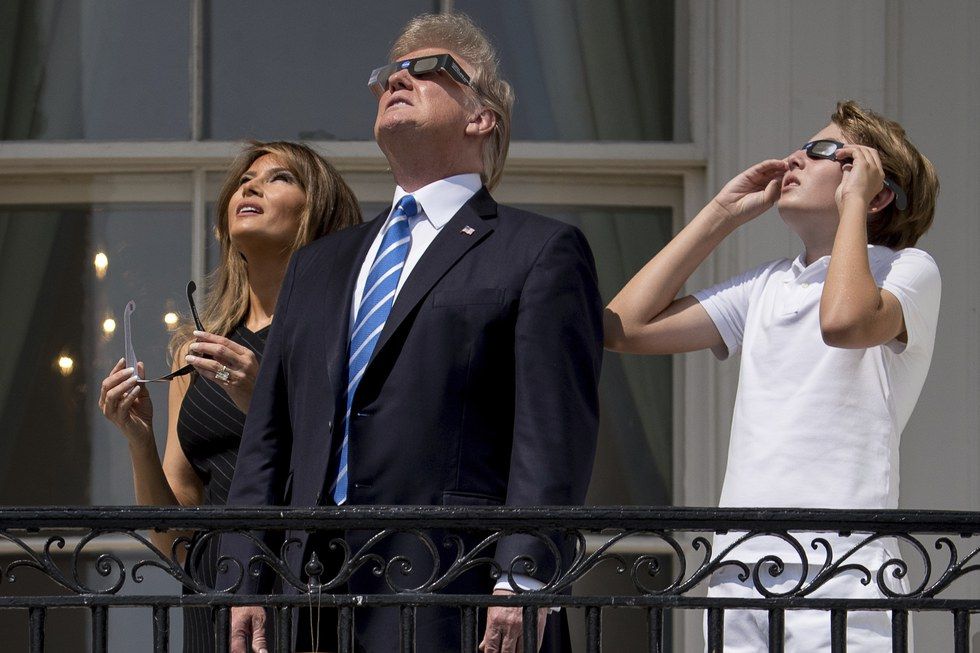 Attorney General Jeff Sessions and Commerce Secretary Wilbur Ross at the White House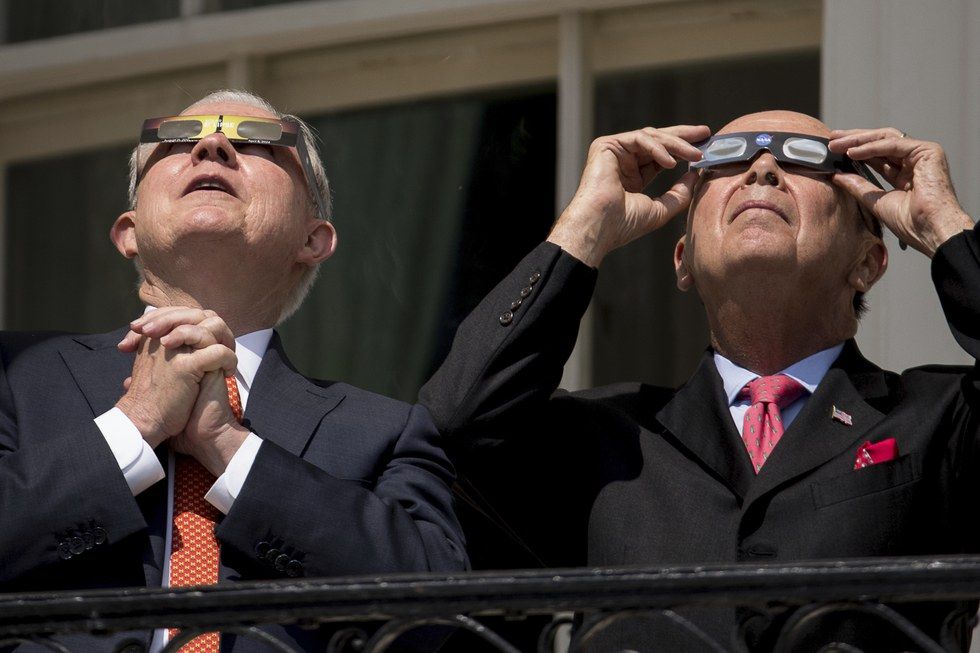 Vice President Mike Pence with students from Cornerstone Schools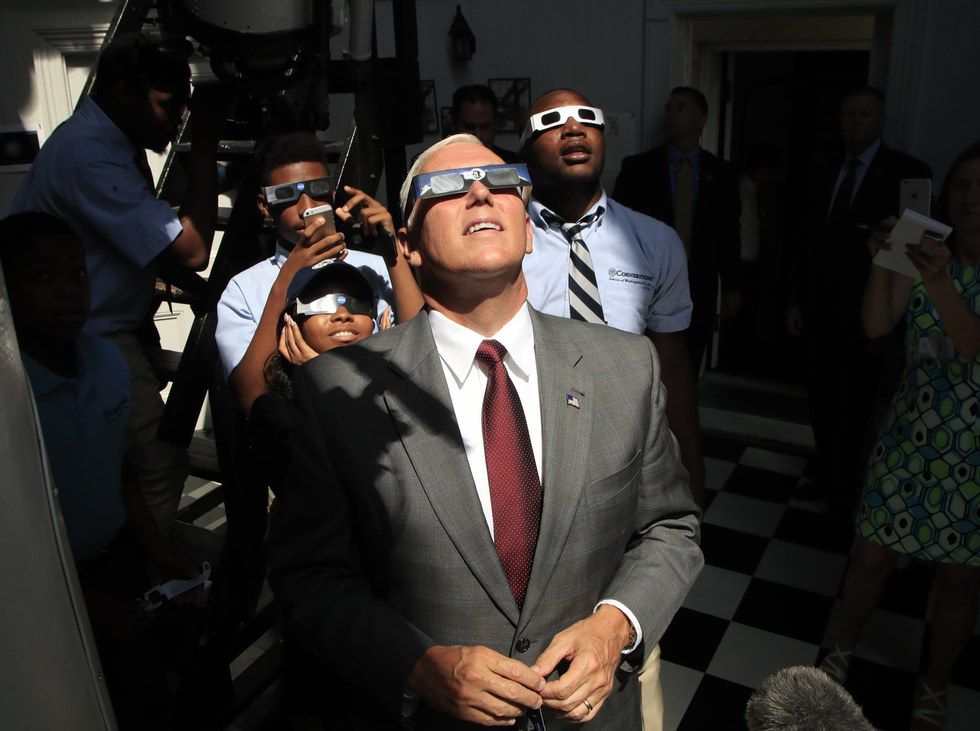 Ivanka Trump at the White House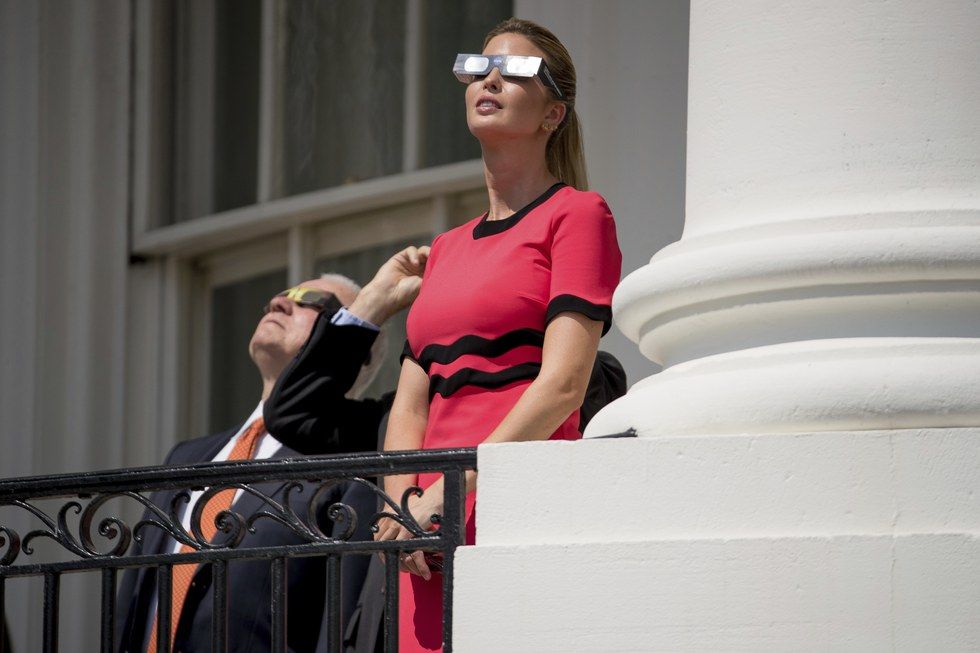 Tiffany Trump and her mother, Marla Maples in D.C.
And a bonus: The Bush family, in Texas
Go deeper