PepsiCo CEO: Millennials forced companies to consider purpose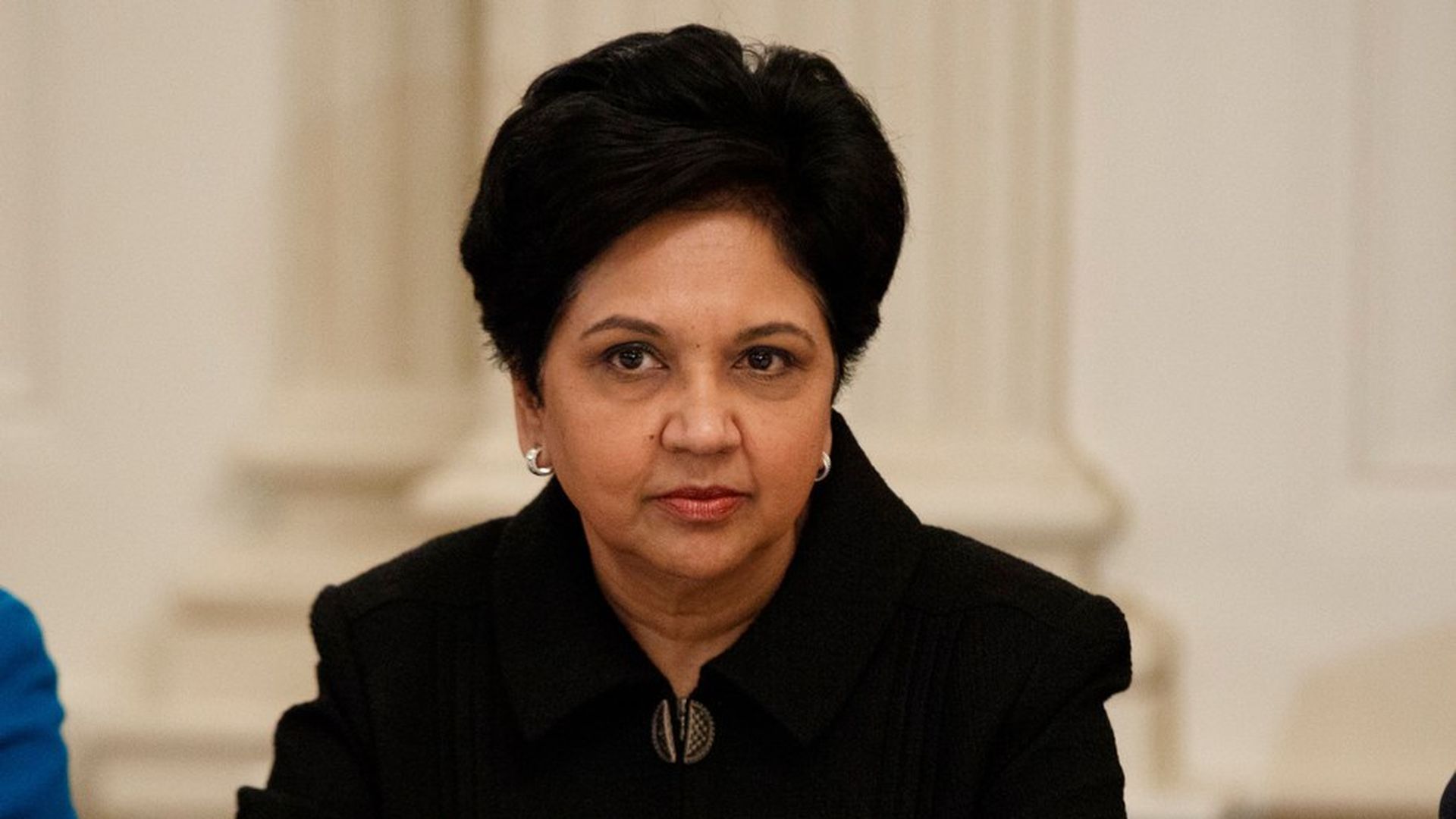 The entrance of millennials into the workforce has forced corporate leaders to "weave purpose into the core business [models]" of their companies, according to Indra Nooyi, PepsiCo's chairperson and CEO, at TIME and Fortune's CEO Initiative.
More from the panel discussion:
Mark Bertolini, Aetna's CEO, outlined how corporations want to lead in 2017: "We have a responsibility to have a point of view beyond our four walls…Our responsibility to lead is at a local level — everywhere we are."
Bertolini argued that the U.S. must retool capitalism: "We have a model today that works for too few people…There's a loss of hope in our nation around who we are and what our opportunities are — and that's because we haven't brought people along with our recovery."
One big problem: Nooyi thinks that climate change will only be definitively proven once it's too late to act, so she wants her company to think ahead: "From our perspective, we see evidence of changes in the environment affecting our business…We have to lean in and do things on the environmental front."
Go deeper