Pence warns North Korea at DMZ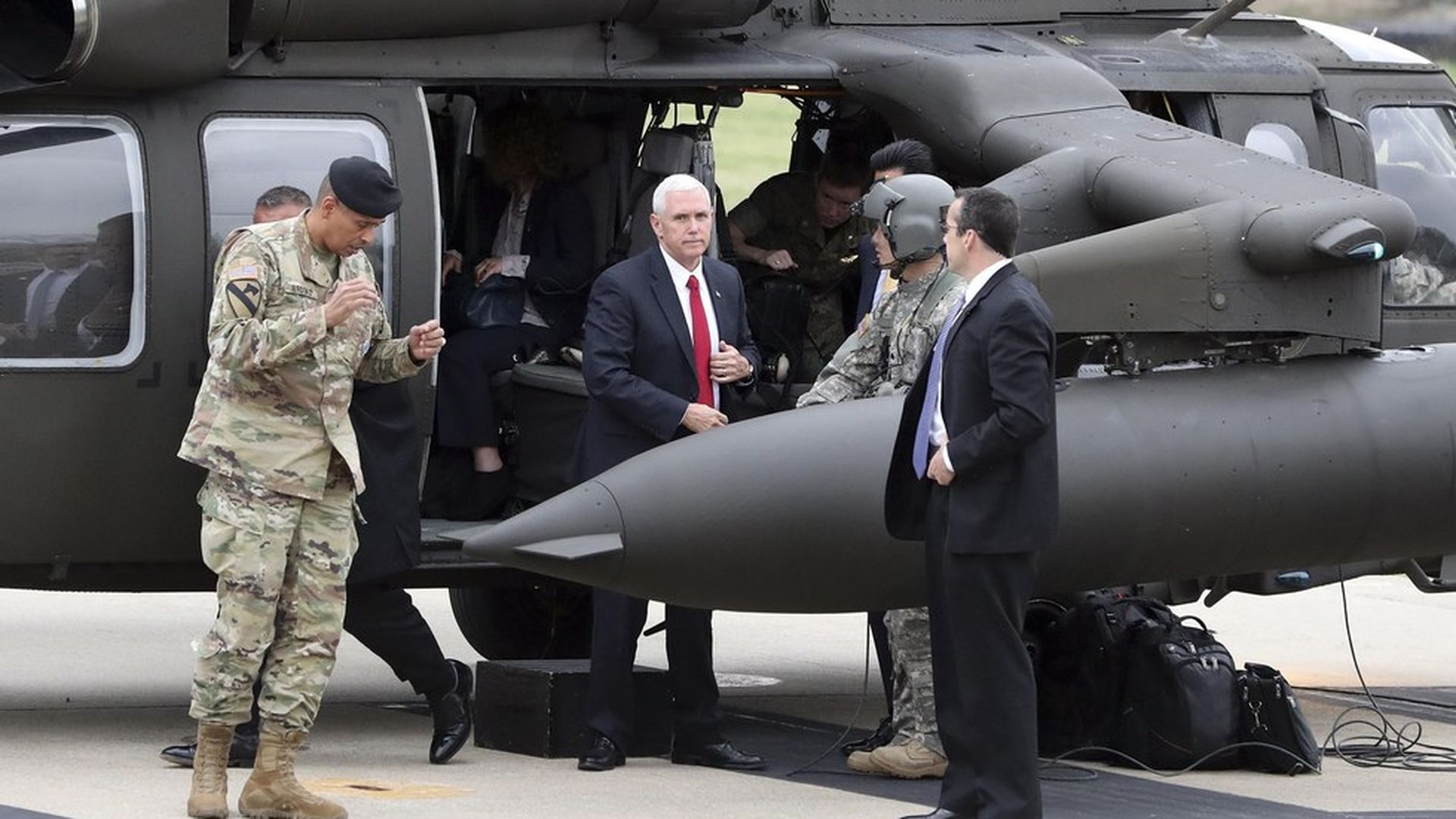 Mike Pence has toured Camp Bonifas, a military base near the demilitarized zone between North and South Korea, just a day after North Korea's failed missile launch and amid heightened tensions between Pyongyang and Washington.
Pence quotes: "North Korea would do well not to test [Trump's] resolve ... all options are on the table ... the era of strategic patience is over."
Why it matters: The Trump administration is trying to send a signal that they stand with South Korea and are prepared to confront the threat from the North. Pence called the failed launch a "provocation" after arriving for the first leg of his 10-day Asia trip.
Go deeper