Pence: the era of military budget cuts "is over"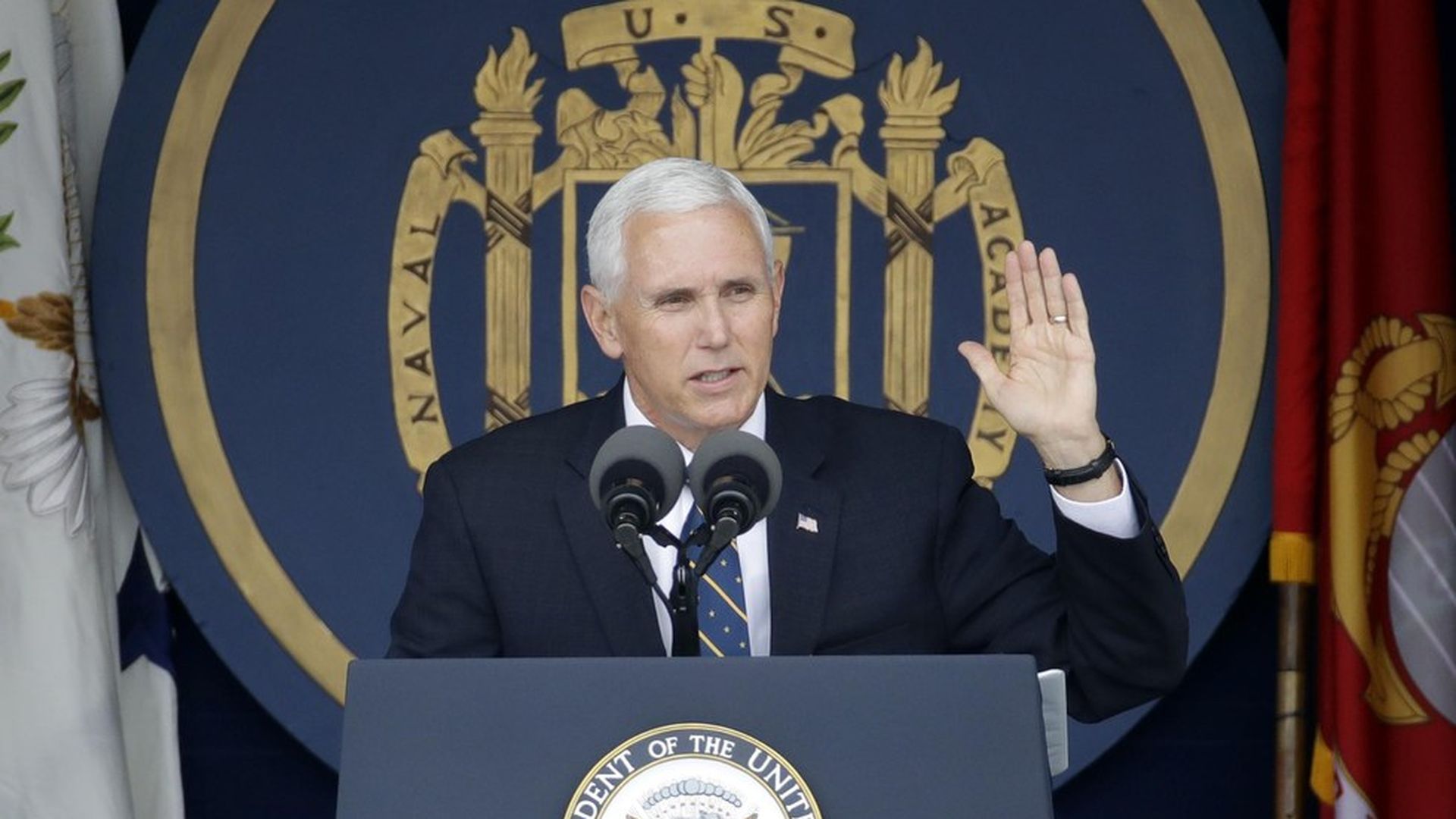 Vice President Mike Pence while delivering the commencement speech at the U.S. Naval Academy's graduation and commissioning ceremony Friday:
"President Trump is the best friend of the armed forces the United States will ever have. I promise, no matter where you're called to serve, no matter what the mission, this commander in chief will always have your back."
"Let me be clear, the era of budget cuts of the Armed Forces of the United States is over... let our adversaries and enemies know that America is prepared to lead, and fight and win any contest, any struggle, anywhere, on behalf of freedom."
"As the proud parents of a first lieutenant in the Marine Corps, my wife [who Pence referred to as "my commanding officer"] and I know that this graduation is an important moment for your loved ones."
Go deeper