Pence lawyers up for Russia probe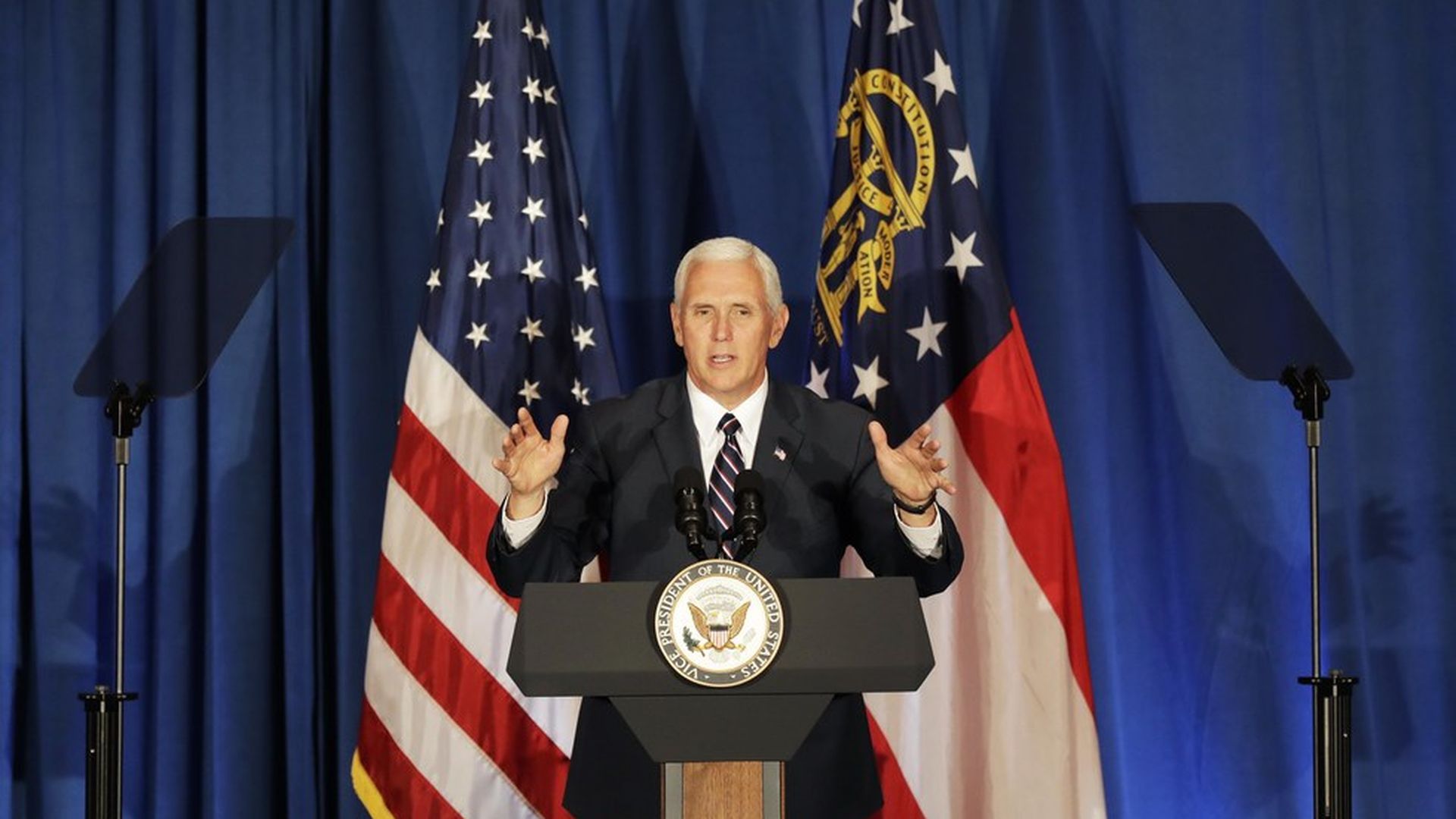 Vice President Mike Pence has hired outside legal counsel to represent him in the federal government's expanding Russia probe, per The Washington Post.
His choice: Pence retained Richard Cullen, a Richmond attorney at the firm McGuire Woods who previously served as a U.S. attorney in the Eastern District of Virginia.
The reasoning: Pence's office told WaPo that his choice to hire outside counsel shows that he wants to cooperate with the government's investigation.
Pence's place in the Russia story: The vice president claimed that he was misled by former national security advisor Michael Flynn regarding Flynn's contacts with Russian officials — a lie that ultimately led President Trump to fire Flynn.
Go deeper