Pence cutting short international trip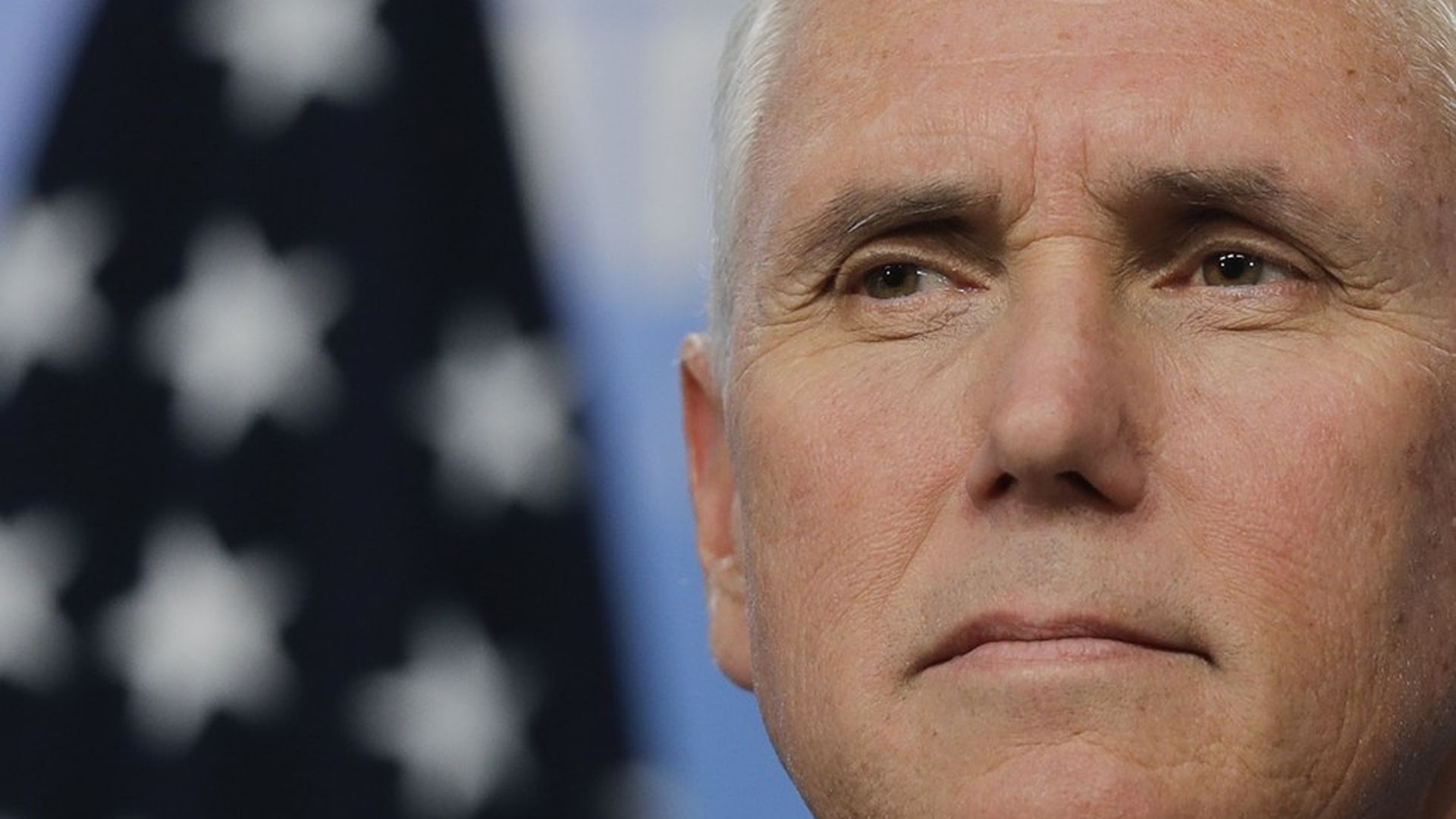 Vice President Mike Pence announced that he will cut short his trip to Central and South America — originally scheduled to run through Friday — and head back to Washington tomorrow for a national security meeting.
What he's missing: Nothing seemed amiss as Pence tweeted a photo of the Andes from Air Force Two earlier this morning on his way to meet with Chilean President Michelle Bachelet, but it looks like he'll be cutting short the Panama portion of his trip.
The reason: It's not Charlottesville. On that front, Pence told reporters in Chile today that he "[stands] with the president." Instead, Trump and Pence are holding a meeting with their national security team at Camp David on Friday "to discuss the South Asia strategy."
Go deeper