Pence chief of staff to donors: "We can purge" anti-Trump Republicans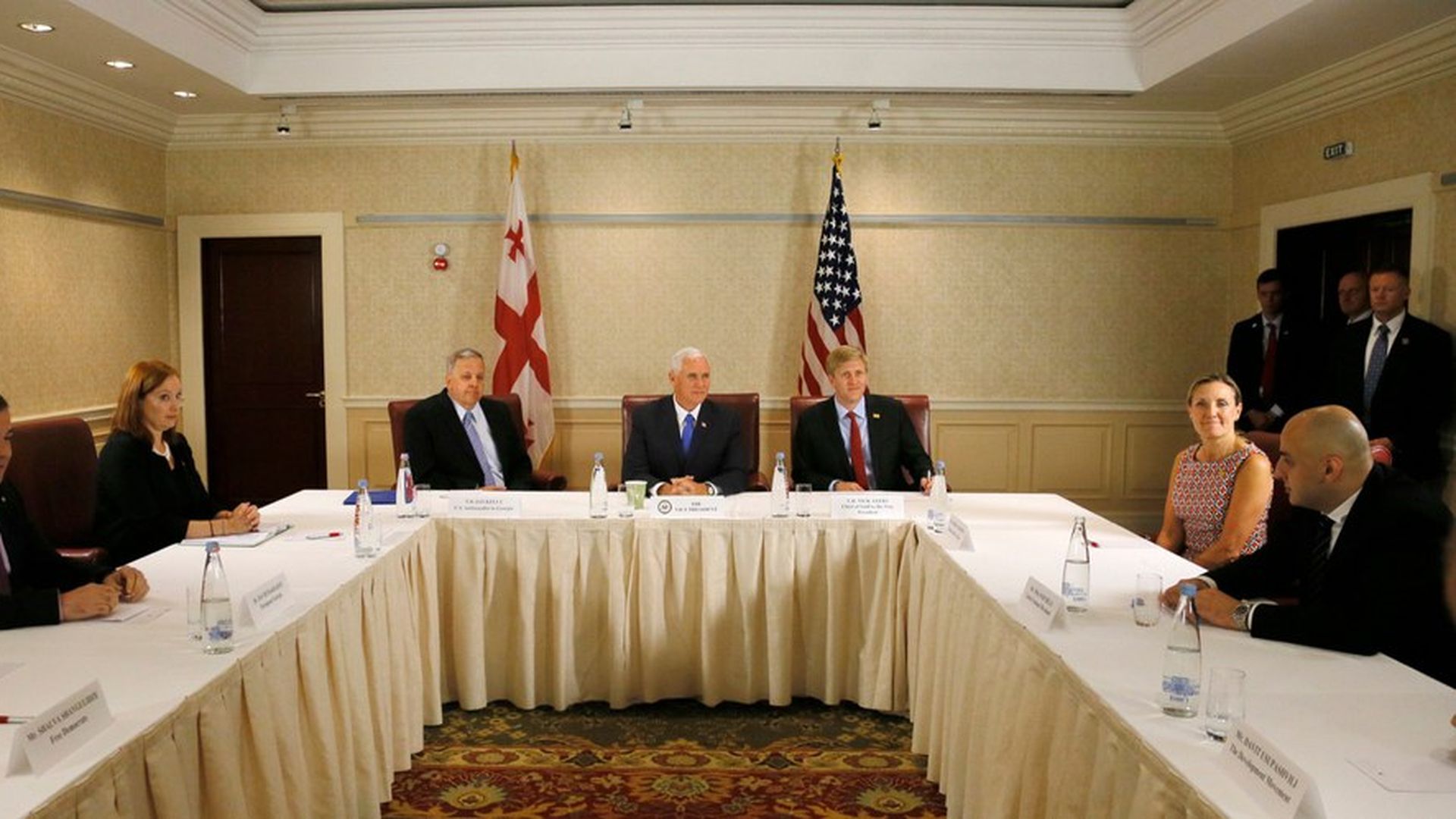 Vice President Mike Pence's chief of staff Nick Ayers told wealthy GOP donors to move to "purge" lawmakers who refused to support President Trump at a closed-door Republican National Committee event today, per Politico.
Why it matters: Pence, a former congressman, has been a bridge between Trump's more populist tendencies in the White House and the establishment Republicans in power on Capitol Hill. Having such a prominent member of his staff deliver such a targeted message makes it clear that frustrations with Congress are coming to a head inside the Trump administration.
Ayers' quotes, as obtained by Politico:
"Just imagine the possibilities of what can happen if our entire party unifies behind him? If — and this sounds crass — we can purge the handful of people who continue to work to defeat him."
"I'm not speaking on behalf of the president or vice president when I say this. But if I were you, I would not only stop donating, I would form a coalition of all the other major donors, and just say two things. We're definitely not giving to you, number one. And number two, if you don't have this done by Dec. 31, we're going out, we're recruiting opponents, we're maxing out to their campaigns, and we're funding super PACs to defeat all of you."
"If we do what we've told the American people for almost a decade we're going to do on Obamacare, and if we pass tax cuts, we're going to have a governing majority for a very long time. If we fail to do those two things, people who say, 'Well we can't lose the Senate, it's way too favorable,' I disagree with that. I totally disagree with that."
Go deeper