Pelosi: Trump making "fools" of GOP on taxes, health care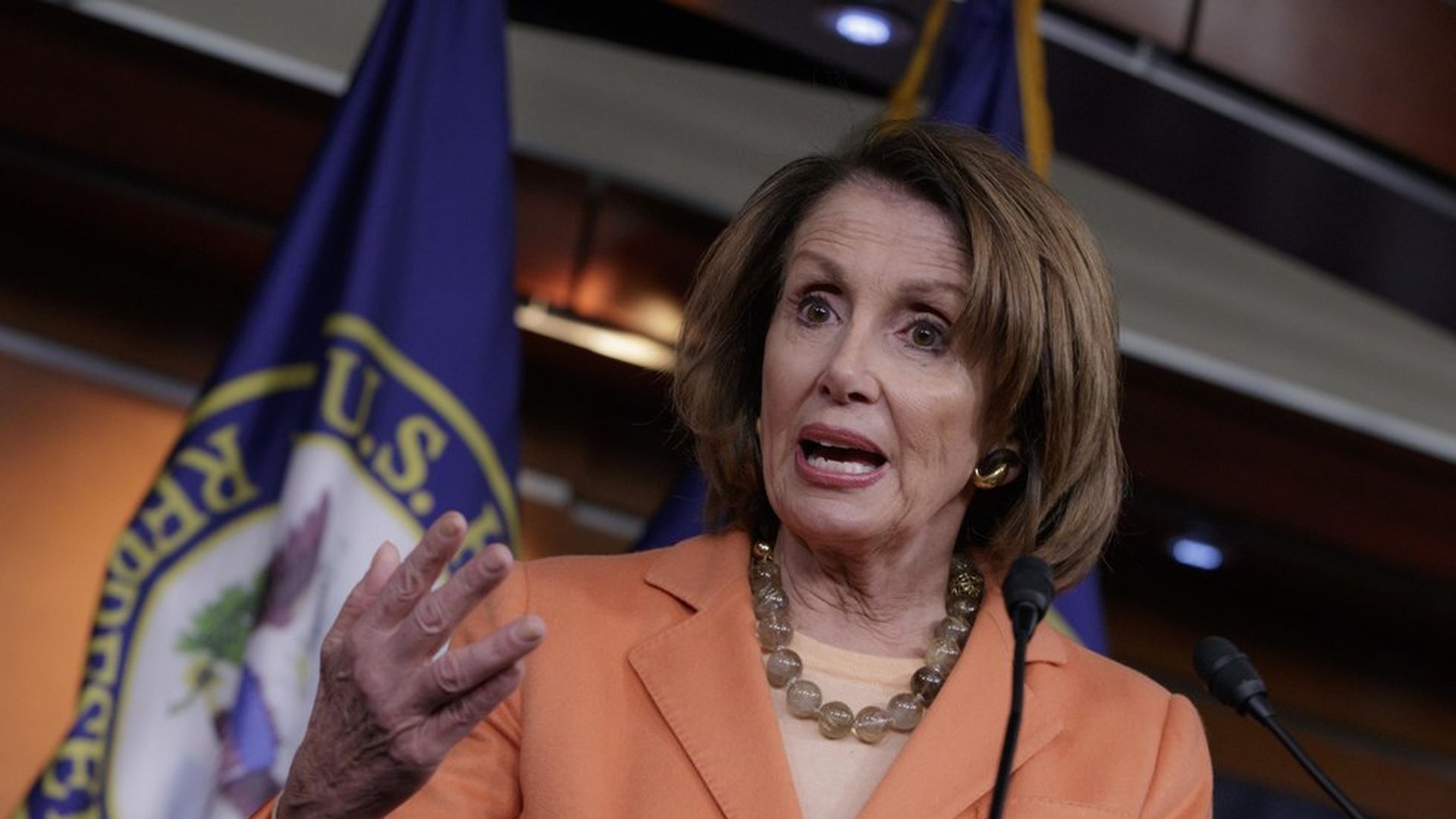 House Minority Leader Nancy Pelosi had some colorful criticisms for President Trump at her press conference Thursday, accusing him of "for making fools of members of Congress":
Tax plan: It's a "wish list for billionaires" said Pelosi, emphasizing that it would have cut Trump's taxes by $30m in 2005 (the only year we have returns for, as they were released by Rachel Maddow.)
New GOP health care bill: "The minute they cast that vote they'll put doo-doo on their shoes, a tattoo on their forehead."
Government shutdown: Pelosi said negotiations on passing the omnibus package are ongoing, and they are committed to keeping the government open, but "more progress needs to be made" for that to happen.
On his overnight tweets: They're like a "vampire" that "stalks in the night."
North Korea: Trump "is playing with fire when he's talking about North Korea. We have to exhaust every diplomatic remedy."
Go deeper