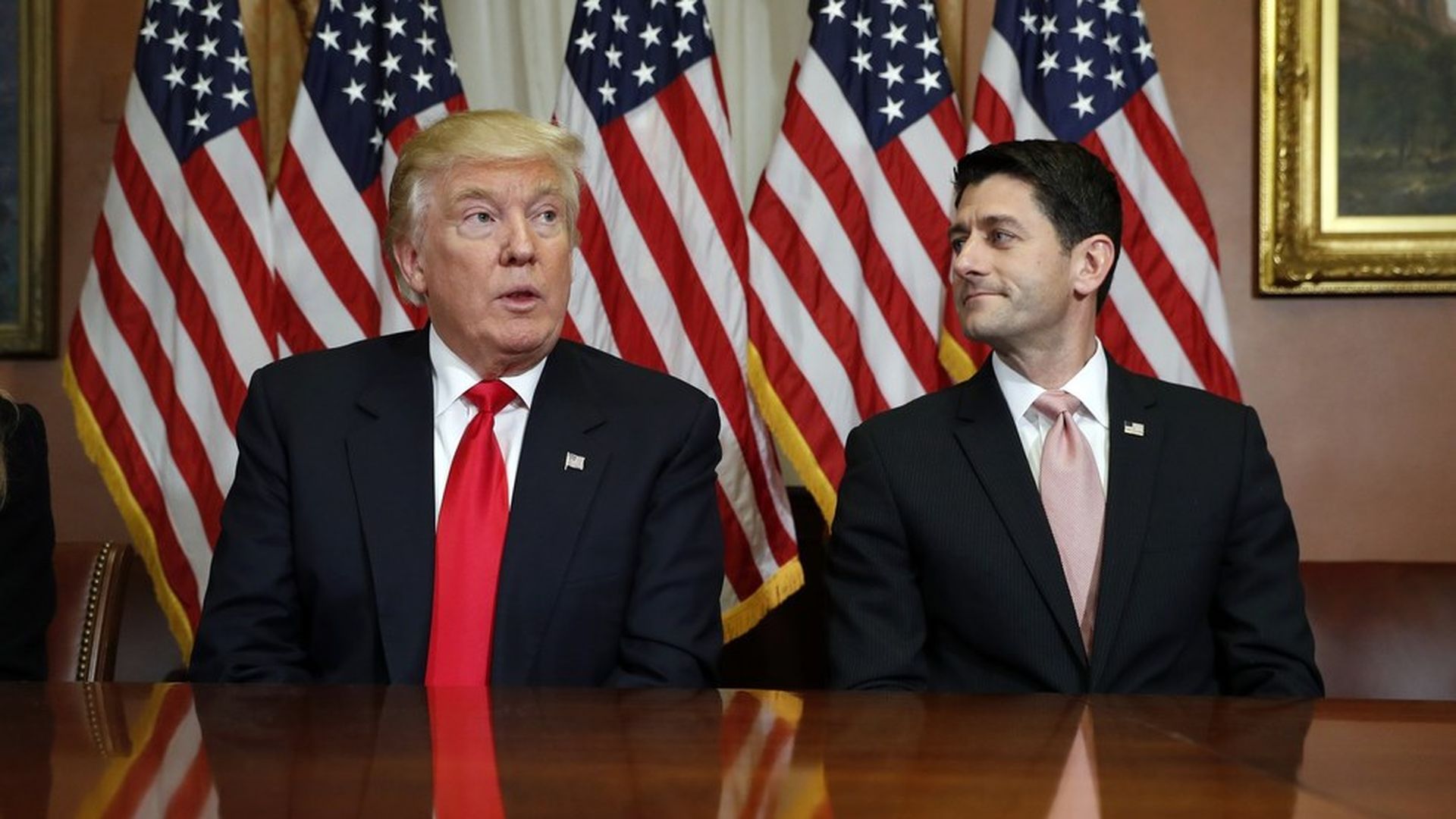 Speaker Paul Ryan, a skeptic of Donald Trump throughout the campaign, tells us their relationship is getting better and more productive each day.
"We're very, very different people. He used to call me a Boy Scout, which I actually personally took that as a compliment. I'm not sure he meant it that way, but it's something we joke about with each other every now and then."
Why this matters: Trump insiders tell us the president-elect has a better vibe with Ryan than Senate Majority Leader Mitch McConnell. "I keep explaining to all who listen, the Senate works a little more slowly than the House," Ryan said. "They use sun dials as watches over there."
Go deeper