Paul Ryan sets corp tax goal as "low-to-mid twenties"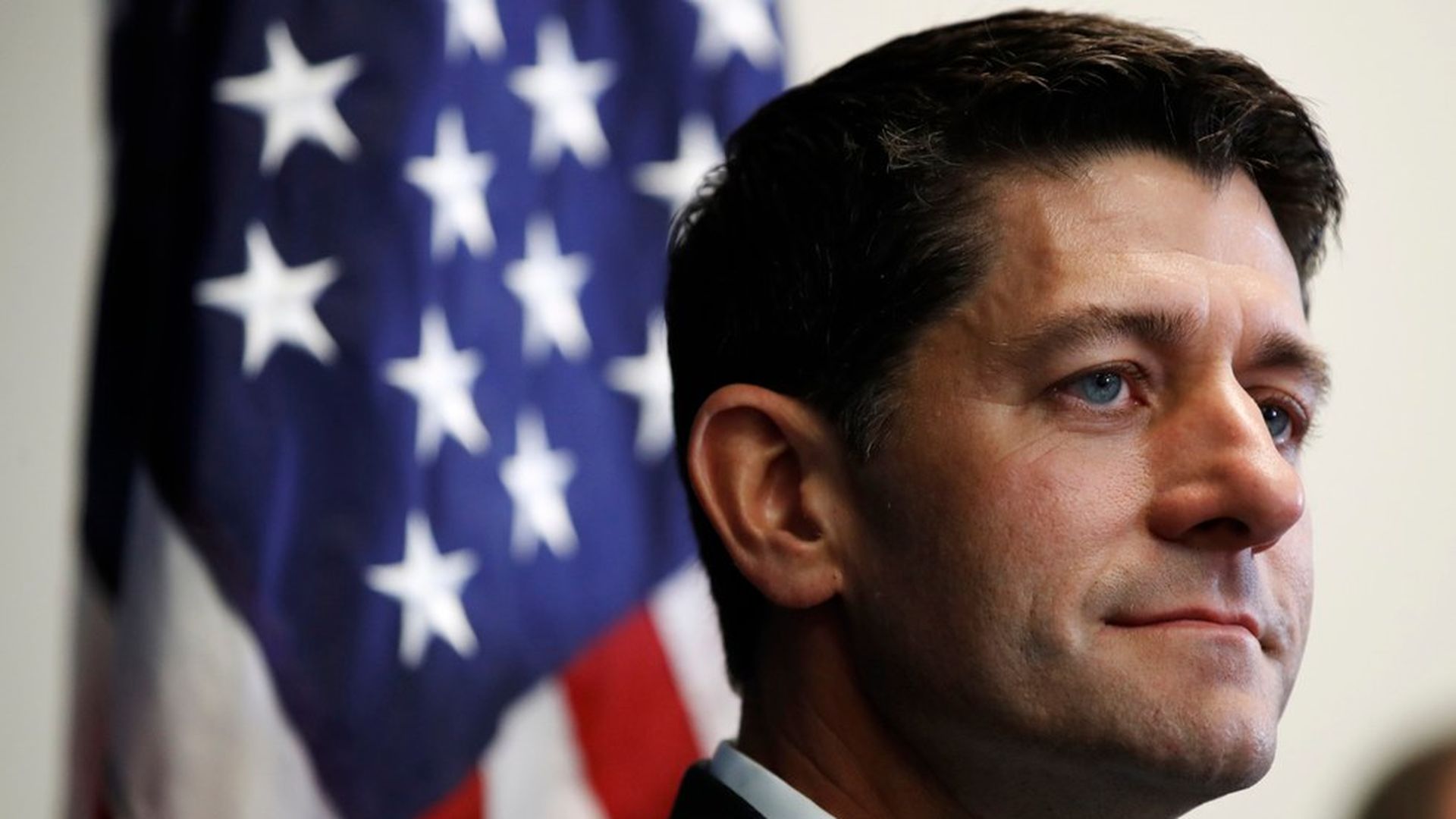 Paul Ryan set his goal for the corporate tax rate to be lowered to "the mid-to-low twenties" as a part of his bid to pass comprehensive tax reform "this year." More from his conversation with the New York Times this morning as a part of its TimesTalks series at the Newseum:
Ryan believes wage growth and international competitiveness are inextricably tied, saying, "We keep businesses based in America, we keep manufacturing things in America…I think the thing that's holding us back from higher wage growth is a 3-percent growth economy."
When pressed on the need for tax reform as a second major hurricane is set to hit the United States, Ryan said, "Growth helps so many of these problems. Getting our country healthy economically is an incredibly important foundation to solve our problems."
On Trump's siding with Dems yesterday: "The president believes — and I completely understand this — we're still just in the beginning of the recovery from Harvey and Irma is just hitting us now…what the president didn't want to do is have some partisan fight in the middle of the response to all of this. He wanted to have a bipartisan response and not a food fight on the timing of the debt limit attached to this bill."
On DACA: "I think his call was right because he was respecting the Constitution, but what we wanted him to do — what we were asking him to do — was just give us time." Ryan wouldn't commit to putting the DREAM Act to a vote, instead stating he'd put "a consensus plan" on the floor that incorporated border security measures.
On Trump and white nationalism: "I really think he's disgusted by these people. From the conversations that we've had, I know he's disgusted by these people."
Go deeper