Paul Ryan jabs Trump over tweets, staff turnover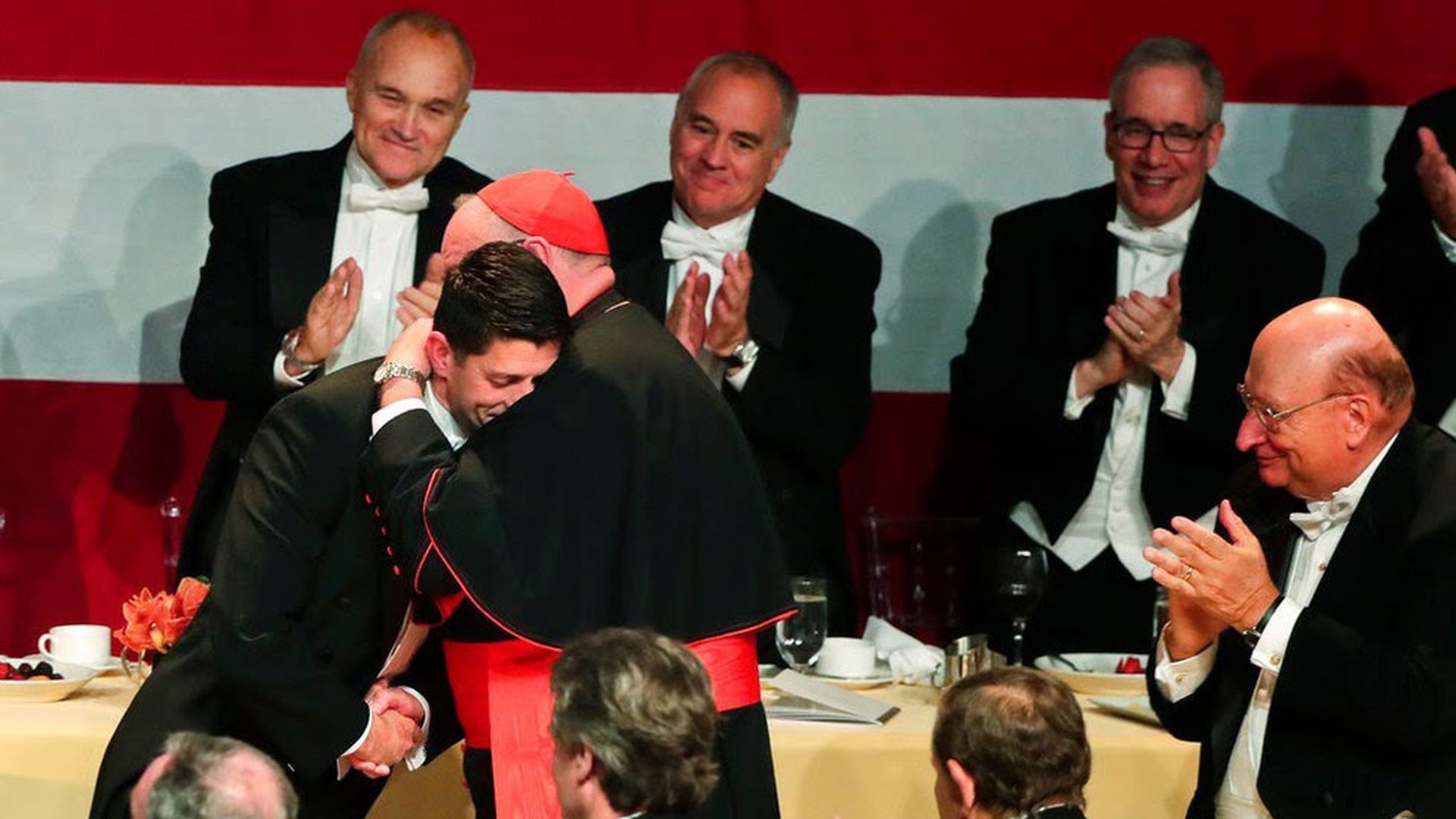 Speaker Paul Ryan poked fun at Trump during last night's 72nd annual Alfred E. Smith Memorial Foundation white-tie dinner, which always draws top politicians, and includes a comedy routine for New York elite (via AP and NYT):
"Enough with the applause ... You sound like the Cabinet when Donald Trump walks into the room."
"I don't think I've seen this many New York liberals, this many Wall Street CEOs in one room since my last visit to the White House."
More from Ryan
"I know why Chuck [Schumer] has been so hard on President Trump. It's not ideological; Chuck is just mad he lost his top donor."
On Trump's remarks to the dinner last year: "Some said it was unbecoming of a public figure and they said that his comments were offensive. Well, thank God he's learned his lesson."
"The truth is, the press absolutely misunderstands and never records the big accomplishments of the White House ... Look at all the new jobs the president has created — just among the White House staff."
"Every morning I wake up in my office and I scroll through Twitter to see which tweets I will have to pretend I didn't see later on."
"Every afternoon former Speaker John Boehner calls me up, not to give advice, just to laugh."
Go deeper