Paul Ryan has "an abundance of caution" about the budget bill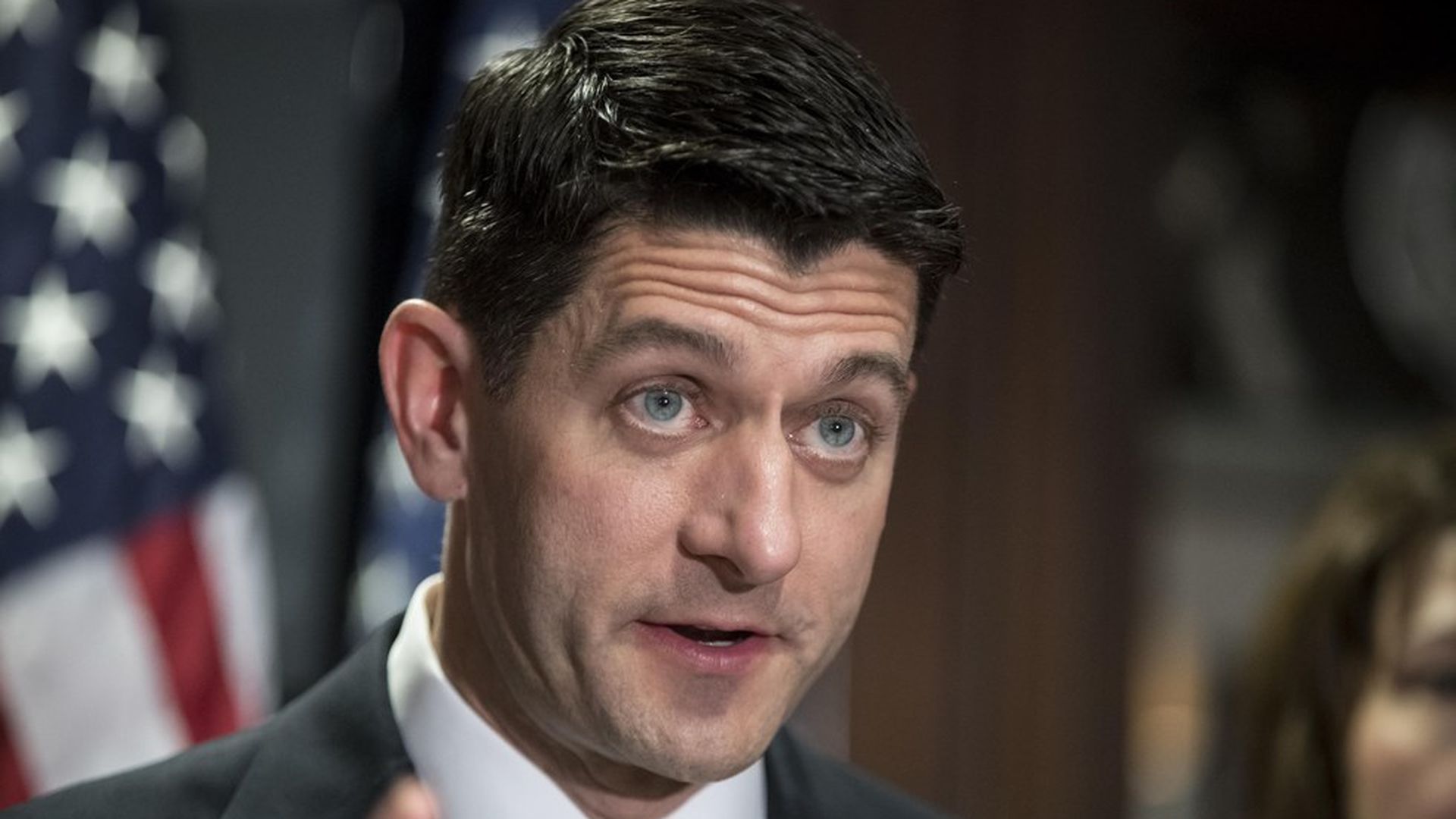 Asked about the "widely optimistic" outlook for economic growth in the Trump administration's budget, House speaker Paul Ryan seemed uncertain of the specifics, but said he has confidence in the Office of Management and Budget:
"I haven't seen the details yet, I don't want to get ahead of [Mick] Mulvaney... but I would say this ... we never hit 3% growth in the last presidency at all... the problem for us as Americans is that we have embraced slow growth strategies for the last eight years and now we have an administration and Congress committed to pro-growth strategies.
"Whether or not we hit those numbers, I don't know the answer yet because I haven't seen all of those numbers, but I would expect that OMB will put their projections of what the economy will reach in their budget."
Other takeaways:
"Clearly Congress will take that budget then work on our own budget, which is the case every single year. But at least we now have common objectives: roll the economy, balance the budget. "
"We want to work on our schedule and not the schedule of some other body like the CBO. The CBO can take a long time but the legislative schedule is important to us to make sure we hit our benchmarks and our timelines, and we've done that."
"[The CBO score] has to say $2 billion. The last score was $150 billion dollars.. we just want to have an abundance of caution... so that when we send our bill over to the senate it's not, as we say, fatal."
Go deeper