Partisan media had totally different takes on the Miller-Acosta brawl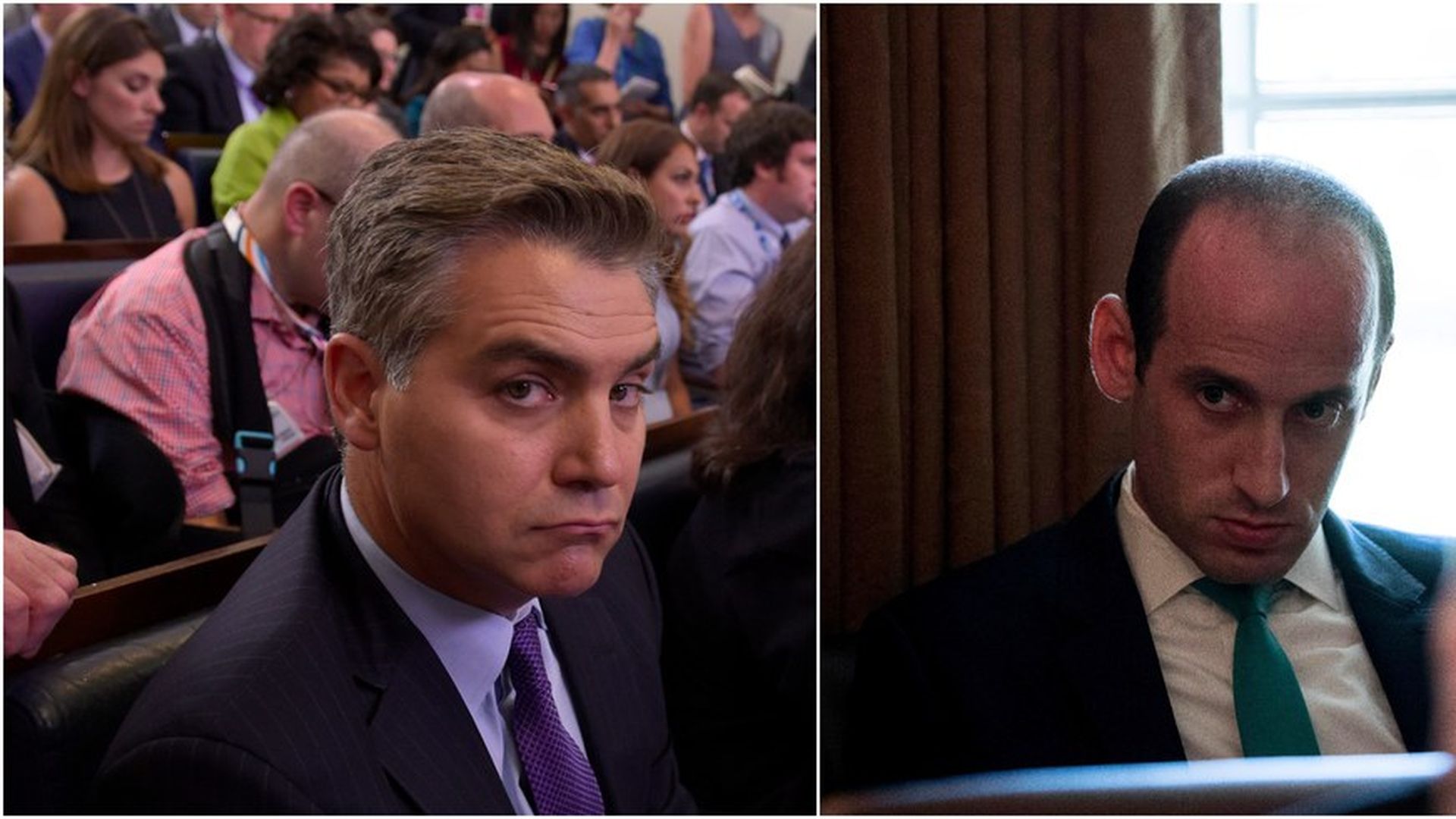 CNN's Jim Acosta and top White House advisor Stephen Miller got into a shouting match at the daily press briefing on Wednesday, and partisan media quickly took sides.
Why it matters: This fight is just one more vivid example of the ongoing war between the Trump administration and main stream media as well as the vicious partisanship surrounding the Trump presidency. As usual, left-leaning media sites rushed to praise Jim Acosta as a hero and criticize Stephen Miller, while right-leaning media companies ran headlines mocking Acosta or cheering on Miller.
Here are some headlines from right-leaning and left-leaning news sites on the Acosta-Miller brawl.
Right-leaning
Left-leaning
Go deeper