Parallel universes: D.C. freaks; Trump Country shrugs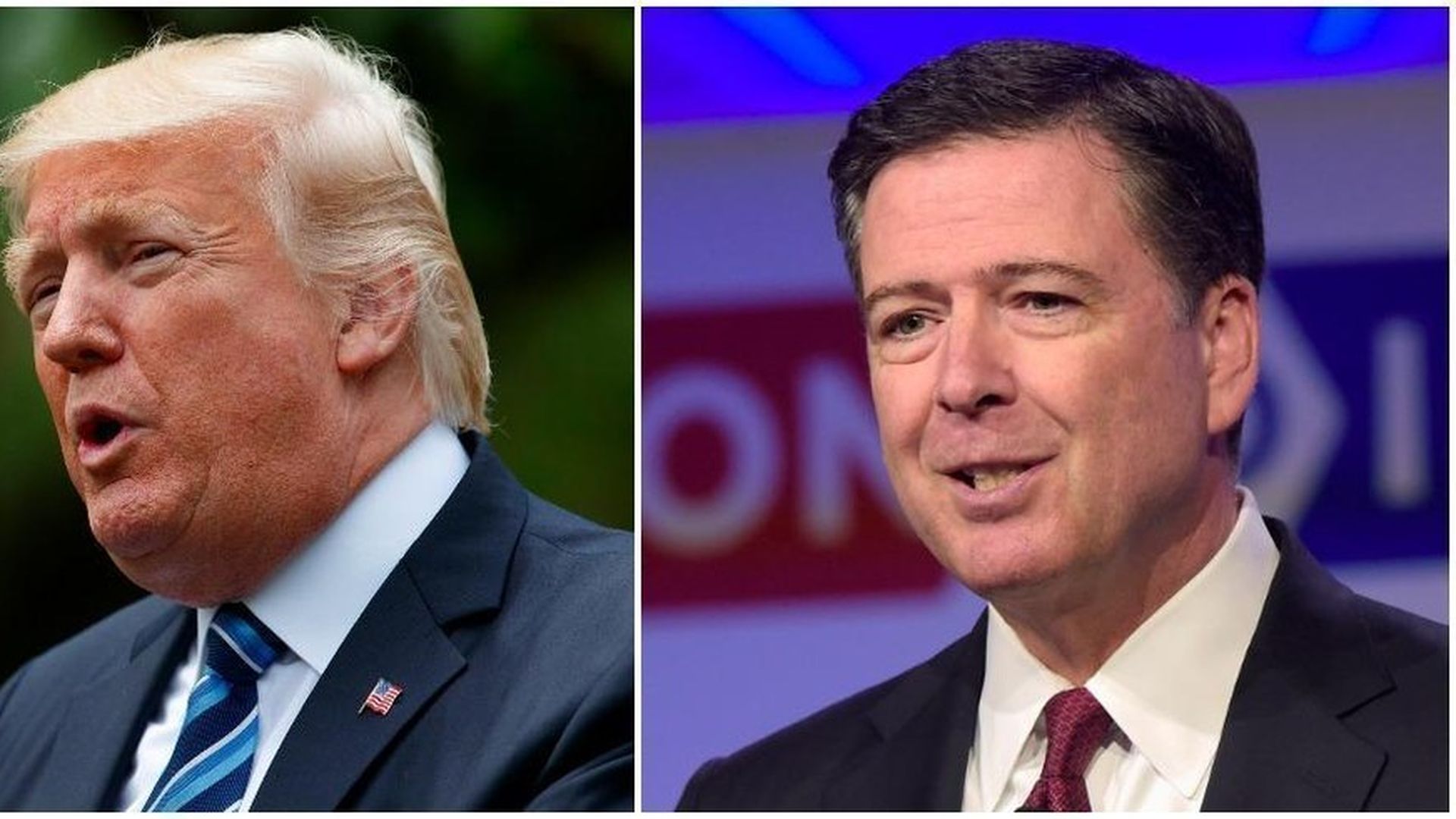 President Trump may wind up paying a huge price for the Comey debacle. But so far, it's playing out a bit like the Access Hollywood tapes where Trump boasted to Billy Bush about groping women: Washington freaks and Trump Country yawns.
Instead of getting caught boasting of groping a woman's genitals, Trump kneecapped the FBI's top man. This time, the stakes are even higher: Trump has raised the possibility of secret taping in the People's House. And by his own account, he crossed traditional lines of independence between the White House and the FBI.
Out in the country, though, the parallels in the public reaction are striking:
Trump stands accused of doing something that would sink most politicians, or at least elicit remorse.
Instead of lying low or backing off, Trump escalates.
His staff panics but sticks with him.
Democrats feel certain he's toast.
All of us in the media spring into 24/7 outrage.
And like Trump himself, the firing is broadly unpopular: In Gallup, 46% disapprove, while 39% approve.
But just like with the "Access Hollywood" tape, the vast majority of Republicans — and especially the Trump base — seem unfazed. For all the media/Democrat/Twitter histrionics, consider:
Most elected Republicans are backing Trump or staying silent. AP reports that at the Republican National Committee's spring meeting out in Coronado, Calif., party leaders defended the president's actions and insisted that they would have little political impact.
The Comey topic is hot in traditional media, but cold on Facebook: Seven other events of the Trump presidency trended harder.
Be smart: Don't underestimate how much wiggle room Trump bought himself with his voters and conservatives by putting Gorsuch on the Supreme Court, enforcing the red line in Syria, and muscling a partial repeal of Obamacare through the House. He has a long leash with Trump Country.
See Axios' "The not-so-viral Comey firing," by Stef Kight.
Go deeper