Operation Normal: Trump goes 🌎-al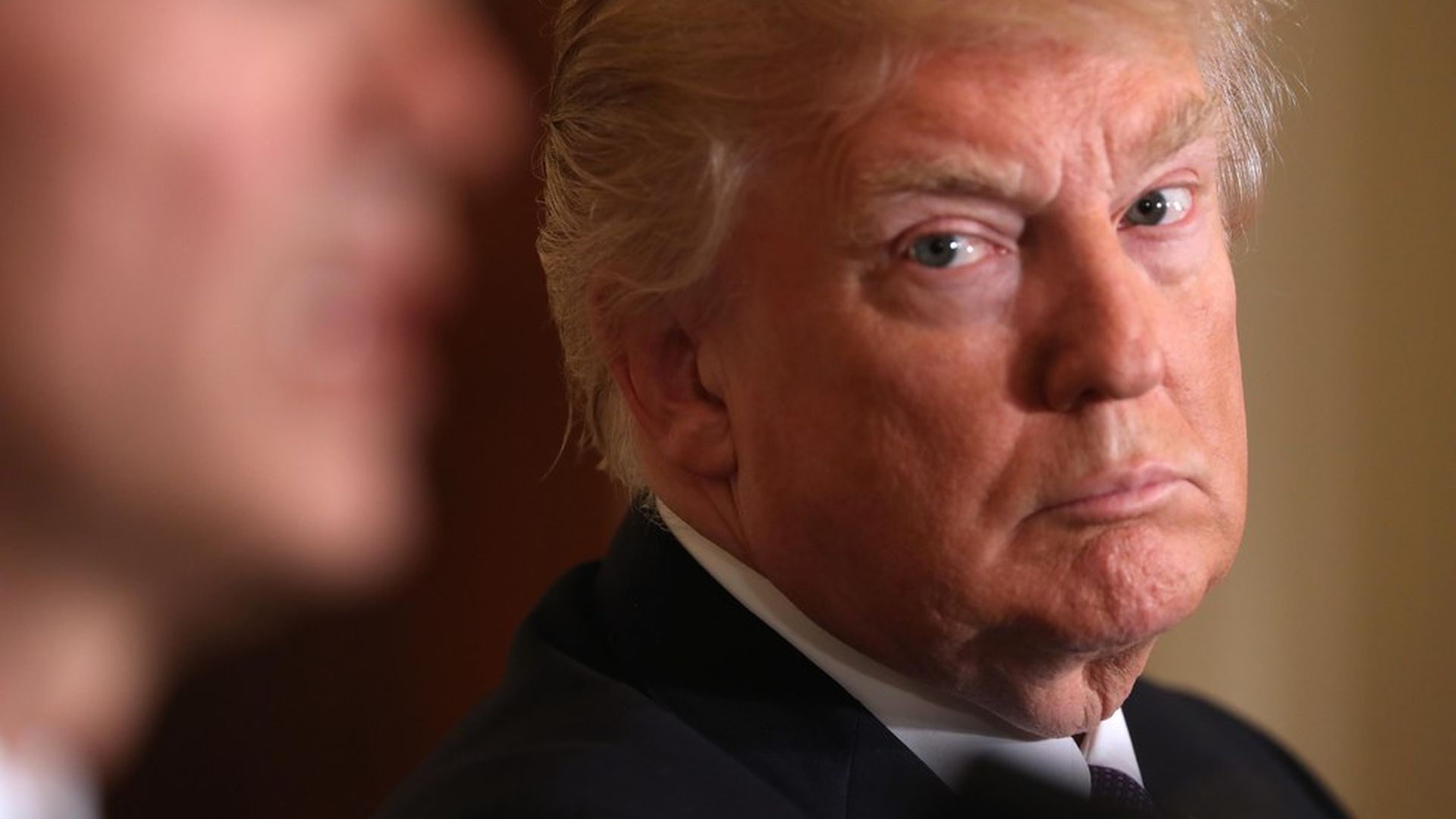 Operation Normal achieved supremacy yesterday — and a new phase of Trump's presidency begins.
Sound smart: conservatives should have seen this coming. Trump goes where the applause is loudest. If that means being a full-throated birther, fine! If that means inciting hysterics about Mexicans, game on! If that means hugging NATO or smiling at corporate cronyism, Trump's your man! It would be a hoot if he came full circle and morphed into Michael Bloomberg.
The list of his shifts:
Centrist forces led by Jared Kushner and Ivanka Trump were ascendant, now are dominant.
Trump's salvo in the N.Y. Post was an invitation for Steve Bannon to change his approach, or resign.
Trump changed his stances on NATO, Chinese currency and the Ex-Im Bank. (White House officials say he's not reversing himself — these targets are hearing his concerns and coming his way.)
SecState Rex Tillerson was finally in the spotlight.
All this follows the successful Xi meeting at Mar-a-Lago, and the Syrian intervention over Bannon's objection.
Where all this could lead: Nicholas Burns, former Under Secretary of State, to Brian Williams on MSNBC:
"If you think back, Brian, to Henry Kissinger's famous triangulation in 1972, the opening to China: It was strengthening our relationship with China in order to leverage the ... Soviets, in many ways. ... Time after time in the last few days, we've seen very tough rhetoric by Rex Tillerson against the Russians ... So, a very tough line against Russia. A very soft, friendly, conciliatory line against China. ... I think Trump feels he's got an opening with China and really not much business to do with Putin at this time."
The coverage: N.Y. Times front page, "Wall Street Wing Seems to Be Edging Populists" ... WashPost front page, "Trump backs off fiscal pledges and adopts centrist policies that he once fought" ... Wall Street Journal p. A6, "Trump Voices NATO Commitment ... President makes sharp break in rhetoric from his campaign."
Go deeper