OPEC close to deal on extending oil cuts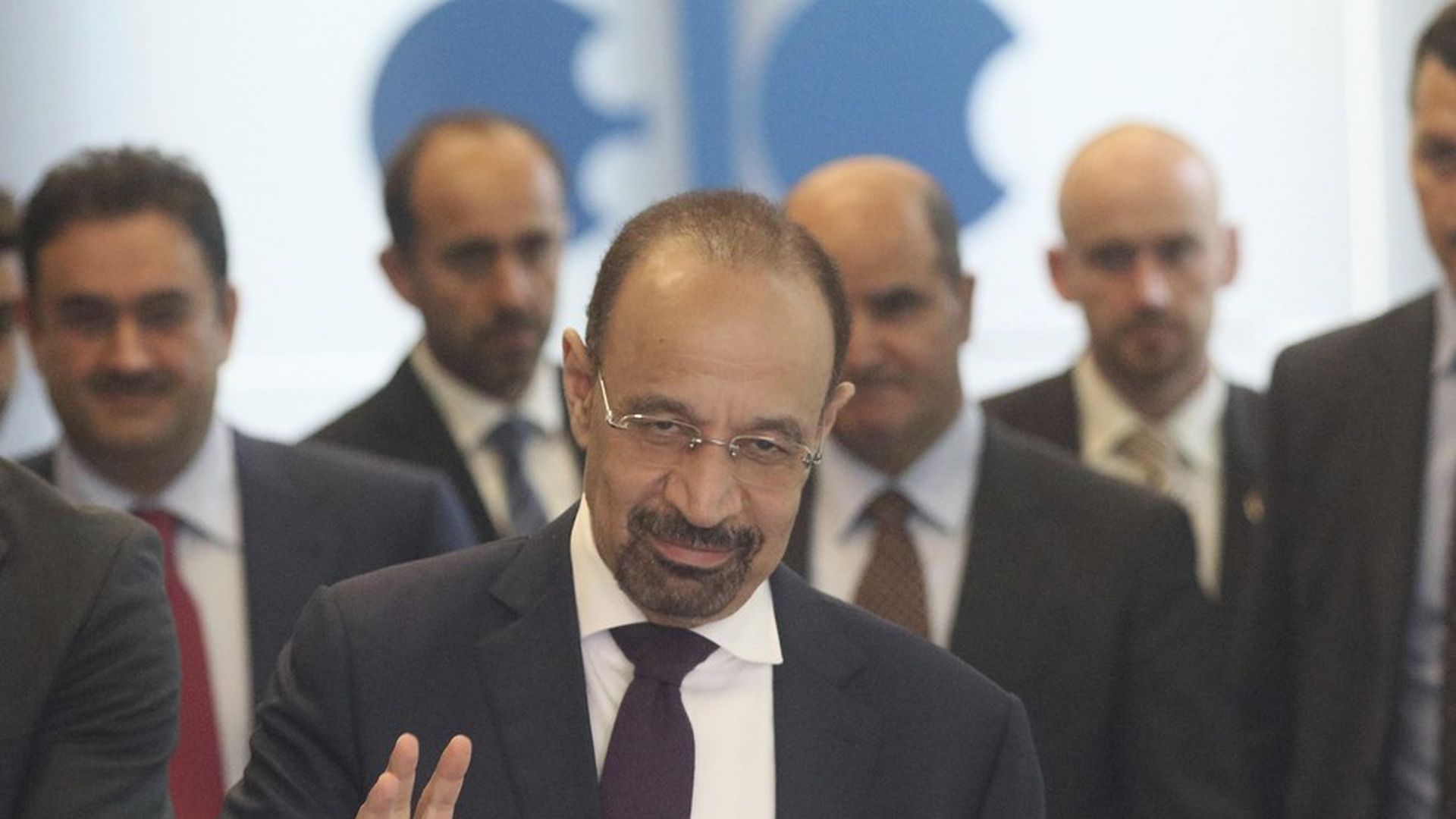 OPEC and its allies moved closer to cinching a deal Wednesday on extending its agreement to cut oil production output by 1.8 million barrels a day to March 2018, according to a statement from the Joint Ministerial Monitoring Committee.
Why it matters: The deal, which went into effect in January and is meant to restrict production so that demand and prices rise, was initially intended to last only six months. However, the "slower-than-expected decline in surplus fuel inventories" encouraged the organization to consider an extension.
On tap: OPEC's 14 member countries are meeting in Vienna Thursday where they will officially decide whether to prolong the cuts, but most oil experts say it's essentially already a done deal. "Because Russia and Saudi Arabia announced their support for it earlier in the month, the market may be disappointed if Thursday's meeting ends with 'just' a nine-month extension," Amrita Sen, Energy Aspects' chief oil market analyst, told Bloomberg.
Go deeper