Only people who earn more than $150k prioritize doing important work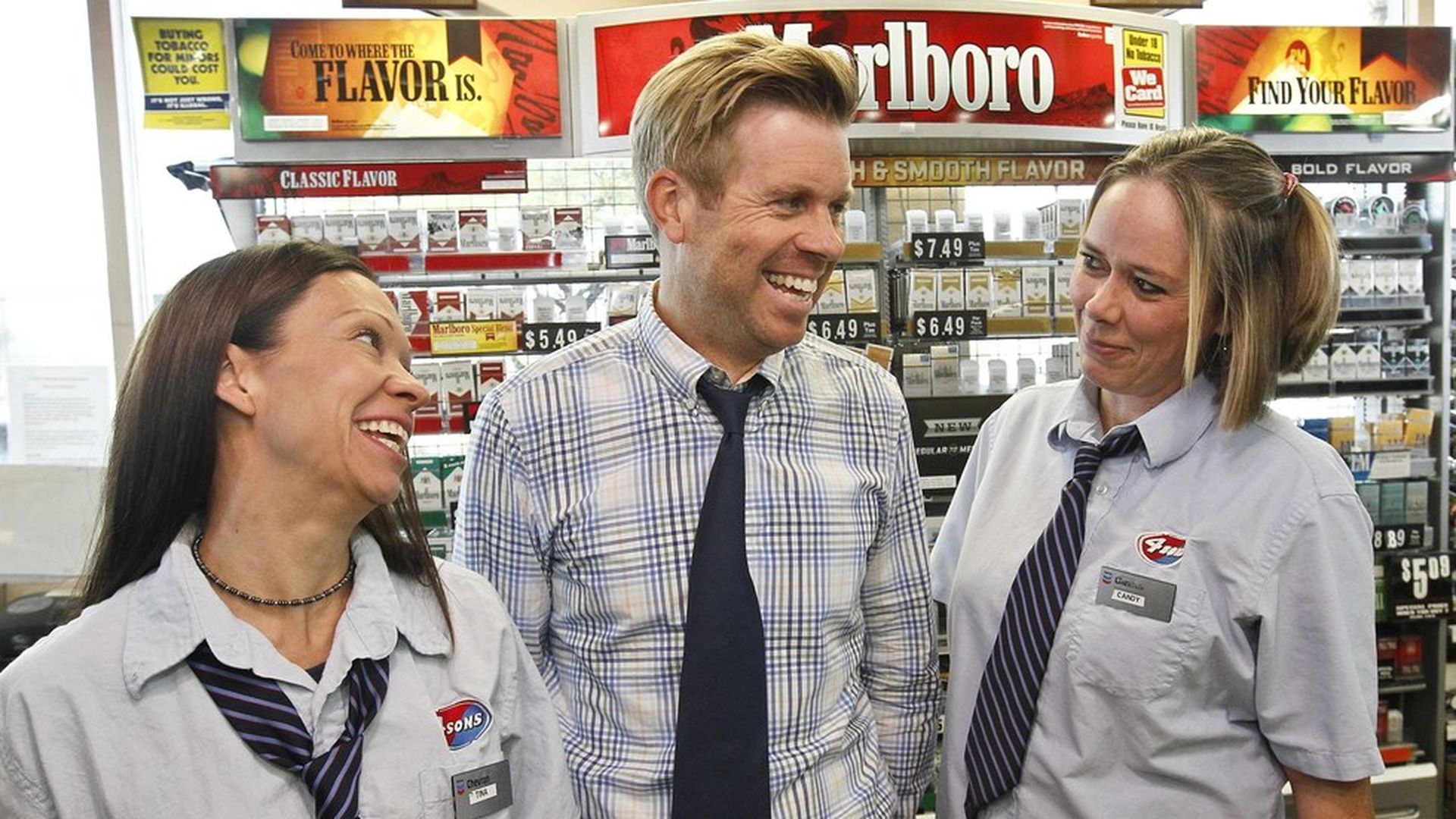 In a swipe at the much-ballyhooed "gig economy," Americans say they care less about how much they earn than that their salary is predictable. And, while they want to enjoy what they do, Americans mostly aren't fixated on their job's importance, per a new study by Bloomberg and New America, a Washington-based think tank.
One quick thing: Uncertainty was a thread running through focus groups held as part of the study. "There was a palpable feeling of hopelessness throughout all our focus groups — and especially a lack of control over schedule," the study said.
Why it matters: Americans are not fretting over the largest long-term threats of the dual age of automation and Amazonization, which are wiping out manufacturing and retail employment. Instead, most worry about earning a predictable income — something that is unlikely if they are making ends meet by working at more than one job.
The results dovetail with the results of the 2016 presidential election, which seemed to turn on broad unease with the fast-changing economy and culture. "I was most surprised that automation or job loss may not be the questions most important to know the answer to," said Roy Bahat, head of Bloomberg Beta, the venture capital firm, who co-led the study.
More takeaways:
Income was a key factor in attitudes: Americans earning $150,000 a year or more want to work at "things I feel are important." Those earning less prioritize "earning as stable and secure an income as possible."
The emphasis on stability is understandable: 53% said their incomes vary at different times of the month, and about 25% said it varies by the week.
Even more reason for the results: fully 81% said they would be unable to cope with an unexpected expense of $1,000 or more; 48% said they couldn't manage an unexpected expense of $100; 28% said a $10 expense would be too much.
Go deeper