Ohio Dem: Trump doesn't understand "the level of destruction" from opioids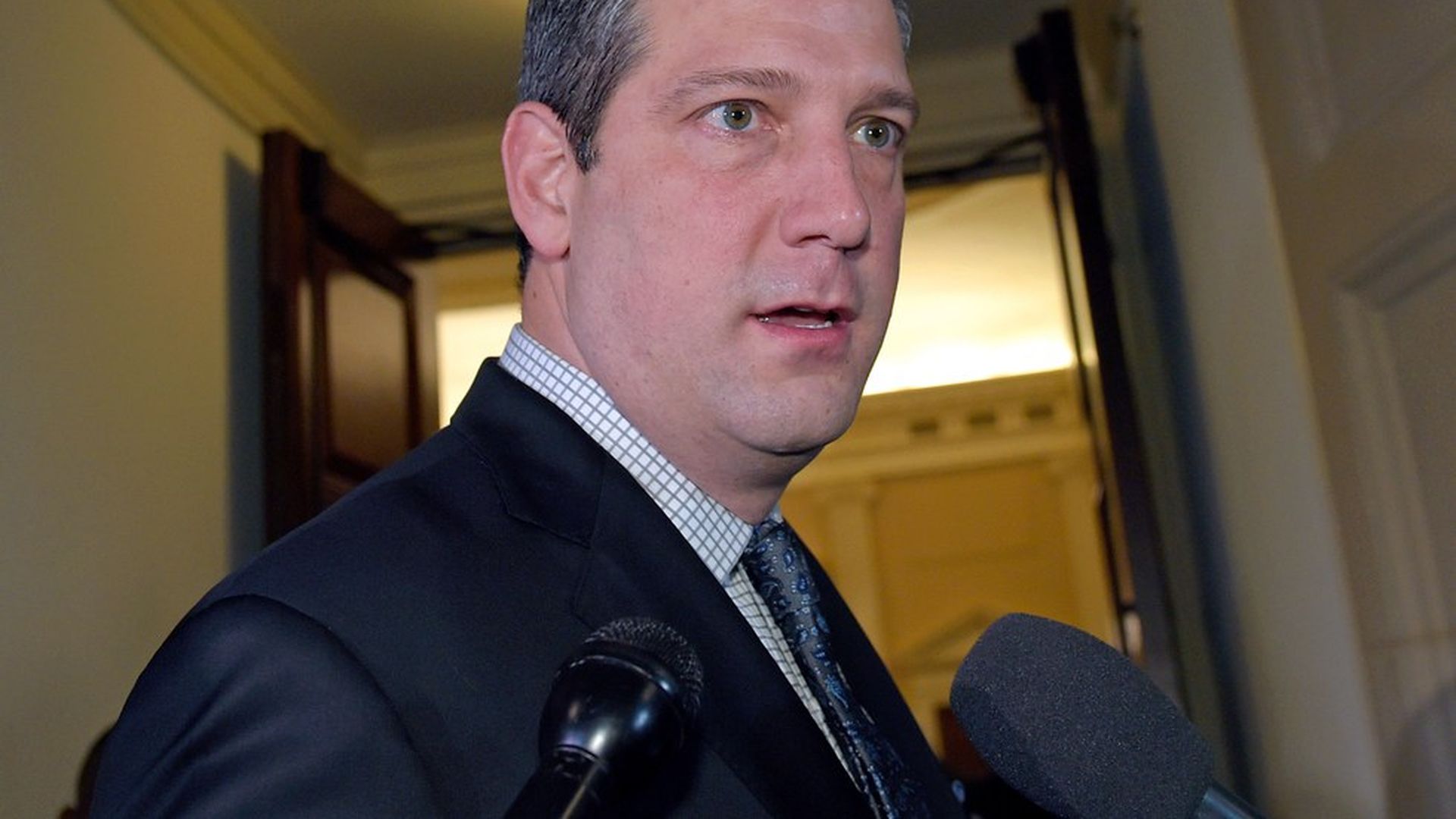 Rep. Tim Ryan of Ohio is the kind of Democrat President Trump might have been able to get on his side. He's a centrist, and he's from a district that has been hit hard by the opioid crisis. But in an interview with Axios, he said he's not impressed by Trump's "public health emergency" declaration — he thinks Trump is underestimating the amount of help that the most devastated communities need.
Why it matters: Ryan has introduced various bills to address substance abuse and has been fighting the opioid epidemic for the last five years. His county in Ohio experienced record-high incidents of opioid overdoses in September, and he urged Trump back in April to declare a national emergency.
What the declaration means: "It's very underwhelming in the sense that all it does is free up $57,000 more to try to address this problem," Rep. Ryan said. "$57,000 could barely help Trumbull County, one of the 88 counties in Ohio, let alone the entire country. I don't think he understands the level of destruction that's happening in these communities."
The Trump effect: "It's kind of typical of Trump's approach to governing where there's a lot of ceremony and smoke and mirrors, and when the dust settles there's not a whole lot that has been done." Ryan also said that the administration hasn't engaged him in discussions about solutions for the opioid crisis, even though he's a co-chair of the Addiction Treatment and Recovery Caucus and a member of the Bipartisan Heroin Drug Task Force.
"Some of us were hopeful because he used this during his campaign a lot so we thought he'd be aggressive, but he hasn't been," Ryan said. "It took them six months to even do this [declaration]."
Go deeper: Inside Trump's "public health emergency" declaration and what he said during his speech.
Go deeper