Officials fired by Trump blast his Sessions interview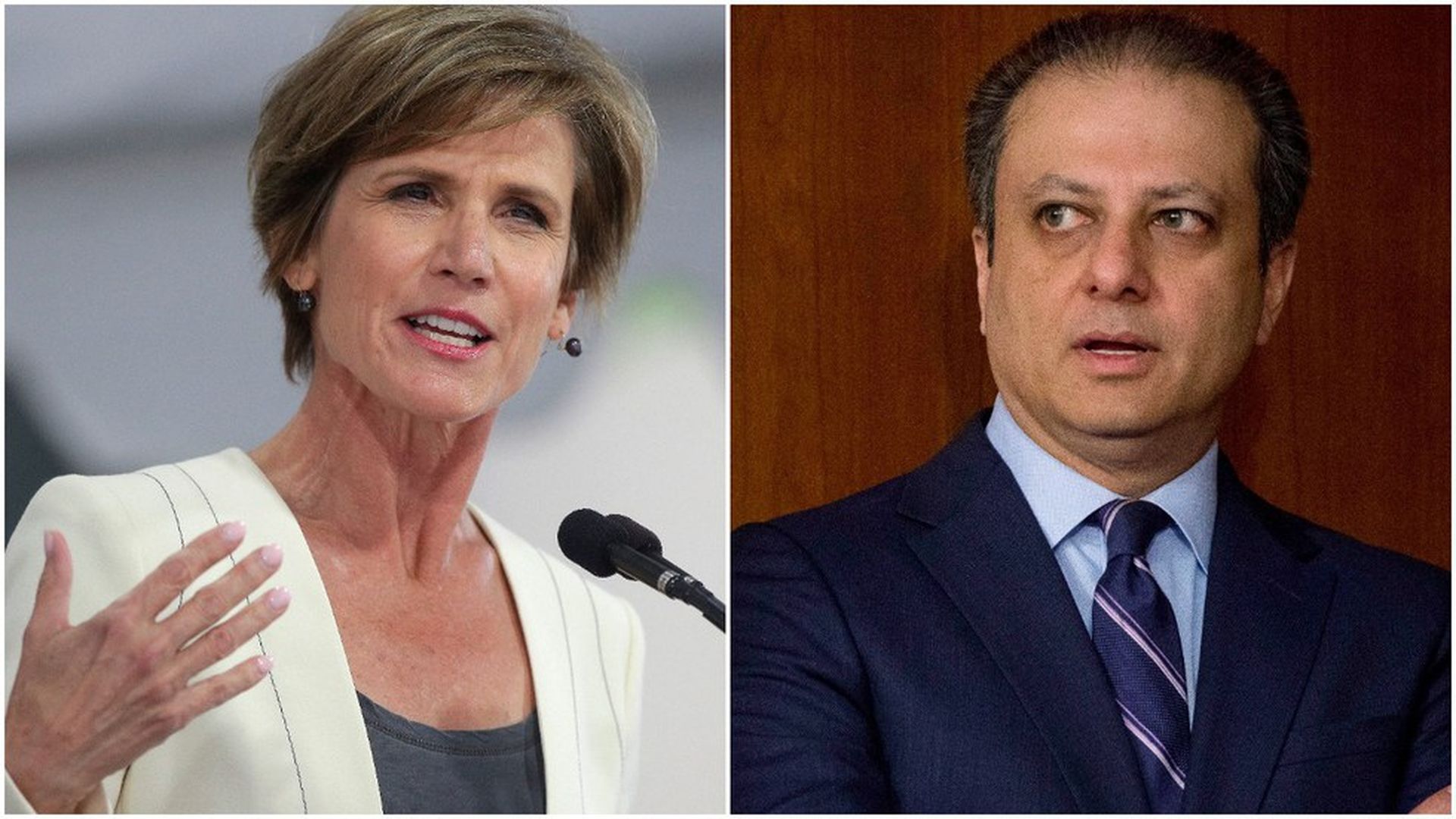 Two of the three most noteworthy officials fired by President Trump criticized his comments about Attorney General Jeff Sessions to The New York Times.
Sally Yates, fired from her DOJ job in January after refusing to enforce the travel ban: "POTUS attack on Russia recusal reveals yet again his violation of the essential independence of DOJ, a bedrock principle of our democracy."
Preet Bharara, fired as a U.S. Attorney in March after Trump promised he'd keep his job: "The President today effectively asked Sessions for his resignation. Will he resign or insist on being fired?... I am looking forward to having Jeff Sessions & Rod Rosenstein as colleagues @nyulaw soon. Maybe we can teach employment law together. ... Not a question you've heard before at a DOJ press conference: "Are you concerned you will be viewed as a zombie Attorney General?"
The official who didn't comment, at least publicly: Jim Comey.
Go deeper