Obama's life tips for the next generation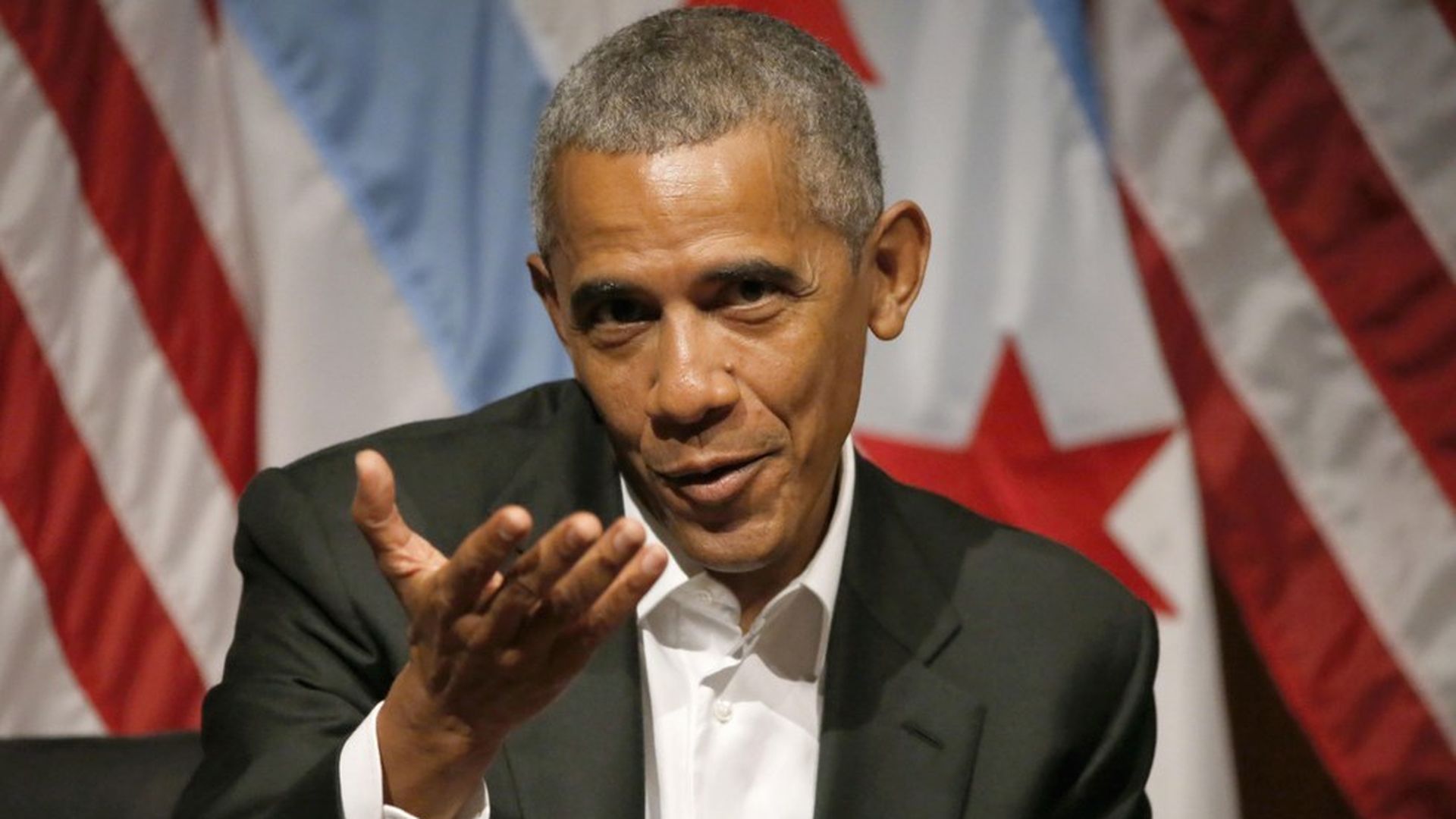 Barack Obama spoke at the University of Chicago Monday in his first public appearance since leaving office. He kicked it off by asking the audience: "So, uh, what's been going on while I've been gone?"
His big picture: After a lot of contemplation he's decided his next job should be to "prepare the next generation of leaders."
Marriage advice: "Just a tip for all you young folks... listening to understand not listening to respond — that'll save you a lot of heartache and grief."
"I probably wouldn't have been President" said Obama, if photos of him from high school were subject to the type of social media scrutiny that exists today. He warned: "Be careful with those selfies."
"I'm old... but please, continue," he interjected when a panelist noted that he was in 8th grade during Obama's first presidential election.
Go deeper