Obama joins presidential tradition of cashing in after White House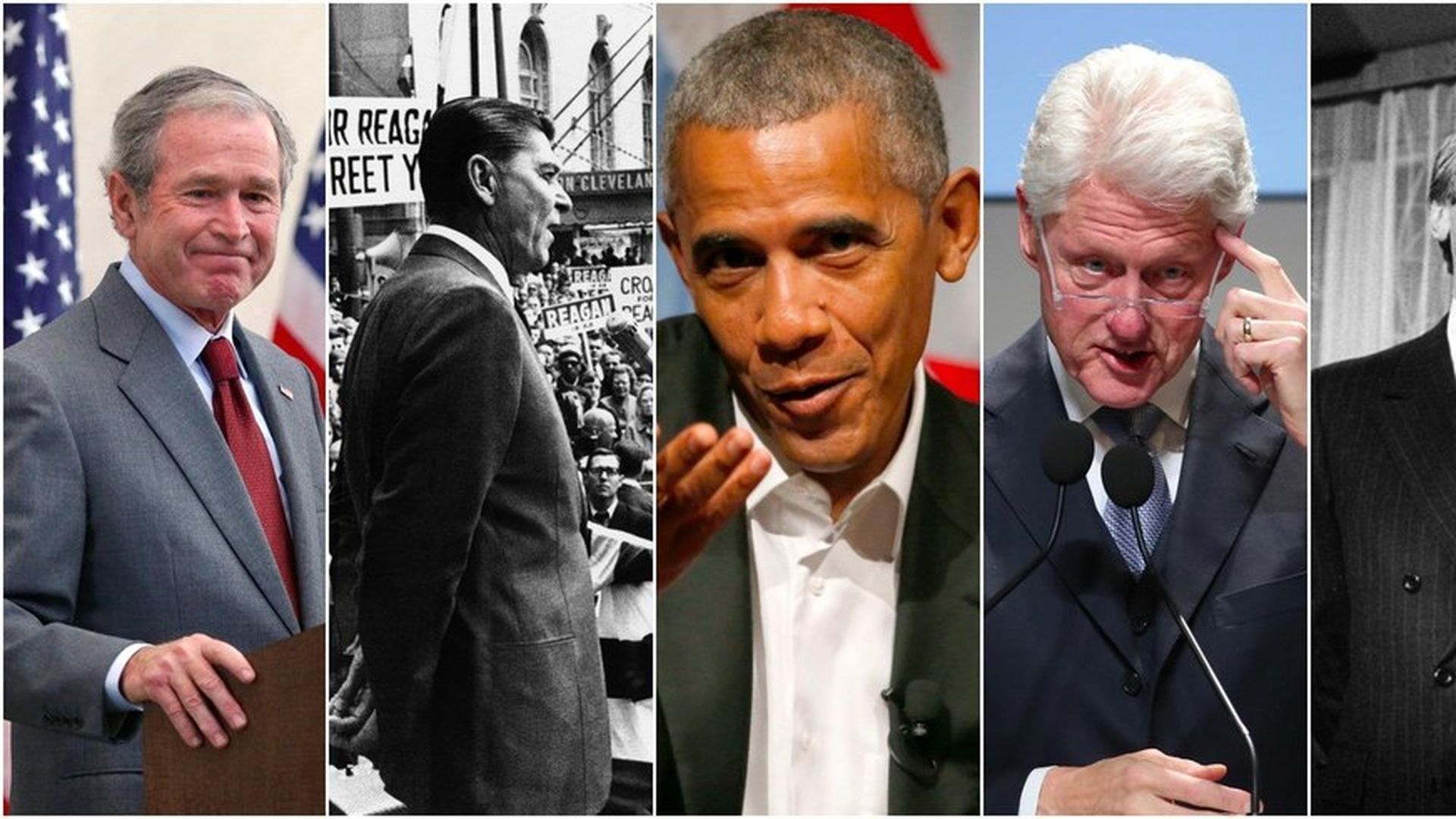 Barack Obama gave his first public speech since he left office yesterday. While this one might have been a freebie, Fox Business reported that he's already booked for a $400K gig in September — almost double Hillary Clinton's controversial speaking fee. Obama will talk about health care at a Wall Street conference put on by Cantor Fitzgerald LP.
But Obama certainly isn't the first POTUS to cash in on the presidency, and he hasn't set any record.
Gerald Ford was the first President to make money from speeches, charging as much as $40,000 per speech after 1977, according to ThoughtCo.
Jimmy Carter did not take up speech offers often, but at one time had $50,000 listed as a speaking fee, according to presidential historian Mark K. Updegrove.
Ronald Reagan was once paid $2 million for two speeches in Japan, NYT reported, noting that was not his usual fee.
George H. W. Bush didn't like speaking in public often, but George W. told writer Robert Draper that his dad made about $50,000 to $75,000 per speech.
Bill Clinton was paid $750,000 for a speech in 2011 for a Swedish telecom firm, according to ABC. Hillary Clinton became the center of scandal during the campaign when it was revealed she charged $250,000 in speaking fees at a fundraiser, according to ABC News. Most of the Clintons' speeches cost around $200,000.
George W. Bush gave around 200 speeches for $100-$175,000 each after leaving office, Politico reported.
Donald Trump was the highest paid speaker even before he became president. In 2006 and 2007, he was paid $1.5 million per speech (he participated in 17) at The Learning Annex's "real estate wealth expos," according to Forbes.
Go deeper