Obama begins to plot his political comeback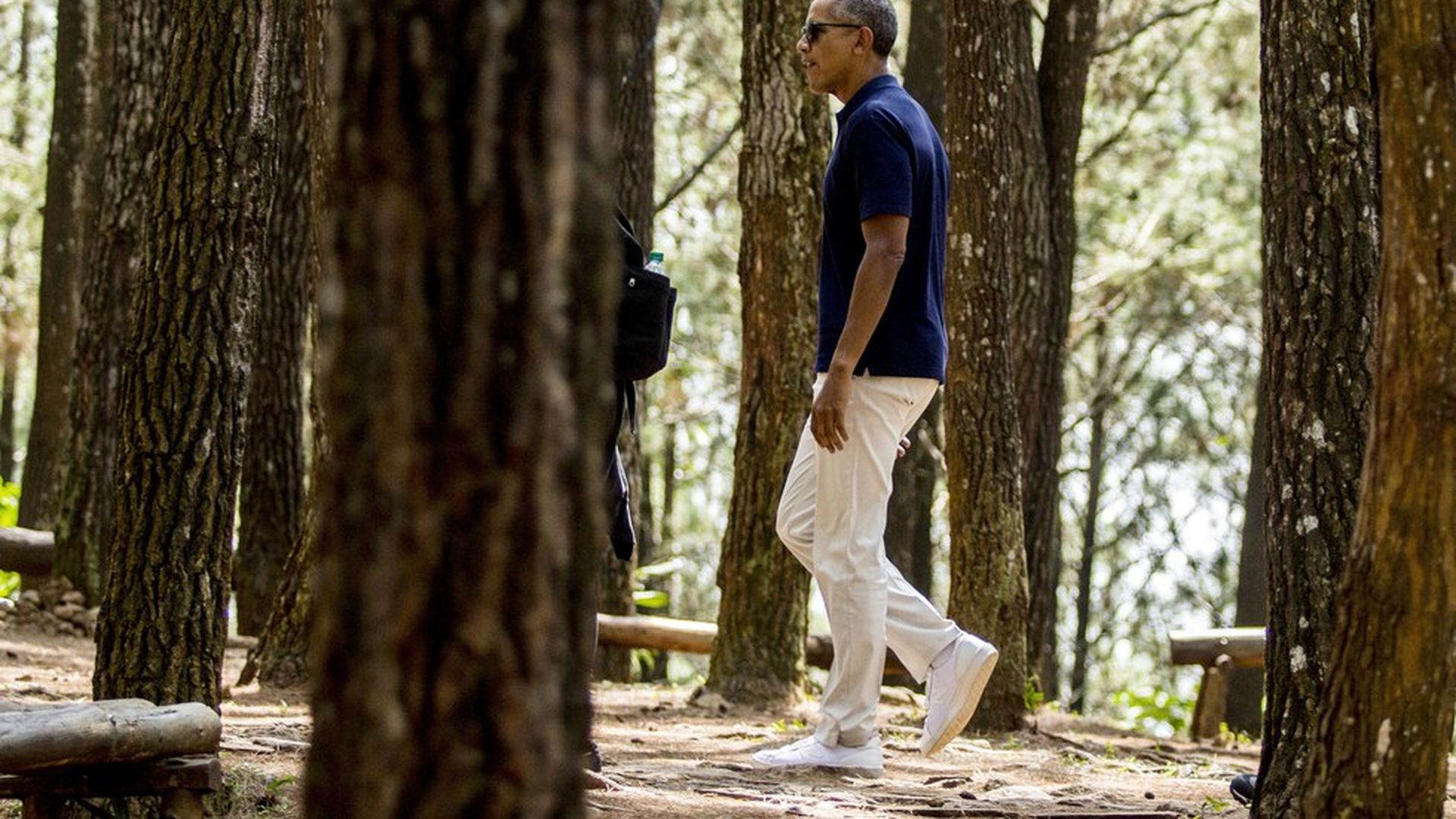 Barack Obama is planning a comeback to the political scene this fall, though his reemergence is causing some consternation amongst his allies and Democratic strategists, according to The Hill's Amie Parnes, who co-authored the Clinton campaign post-mortem Shattered.
The plan: Obama is already working behind the scenes fundraising for the Democratic apparatus, but he'll take on a public role this fall campaigning for Virginia gubernatorial candidate Ralph Northam — as well as other candidates who, according to an Obama aide, "[remain] to be seen."
The worry: President Trump shaped his political career around antagonizing Obama, so an active role for the former POTUS might help Trump stabilize support with his flagging base.
Why it matters: Obama is in a rare position amongst former presidents — relatively scandal-free and popular — so his next political move could have a huge influence with Democrats largely in disarray.
Go deeper