NYT warns Cohn and Mnuchin: You're risking your reputations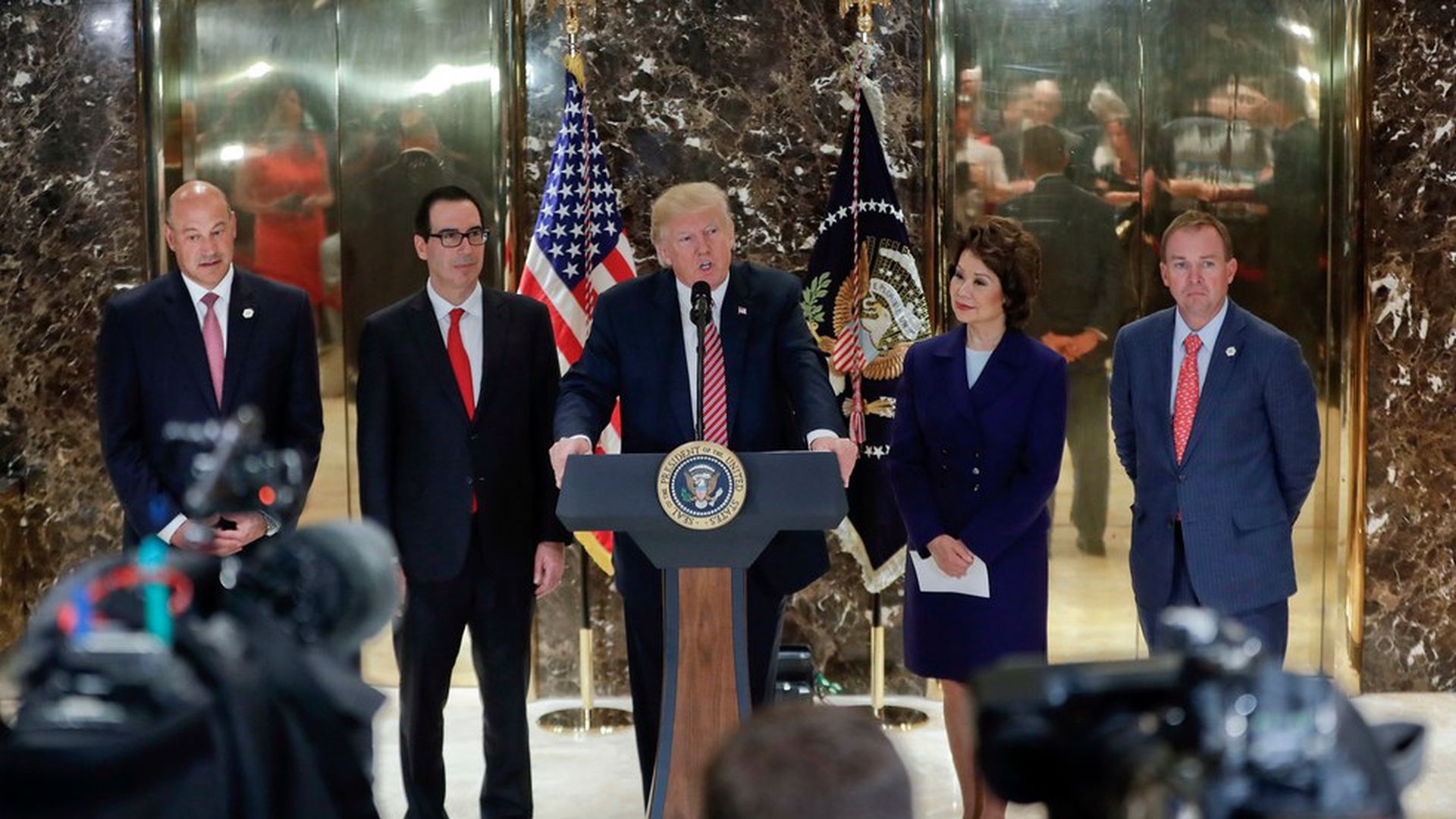 "Gary Cohn and Steve Mnuchin RiskTheir Reputations" by pushing Trump tax plan, writes N.Y. Times columnist David Leonhardt: "Within the administration, there are real differences among how top officials have behaved and how they are perceived. Several — Tom Price, Reince Priebus, Sean Spicer and Rex Tillerson — ... turned themselves into punch lines."
"The clearest exception is Jim Mattis, the defense secretary. Mattis has done so partly by avoiding scandal and minimizing conflicts with Trump. But he has also been careful to set his own ethical boundaries... Cohn and Mnuchin have started to risk theirs. This column is a plea to them: Please stop, for everyone's sake, including yours."
Why it matters: "Neither one of them has yet turned 60 years old [Cohn is 57; Mnuchin, 54]. These won't be their last jobs."
Go deeper