NYT joins Snapchat Discover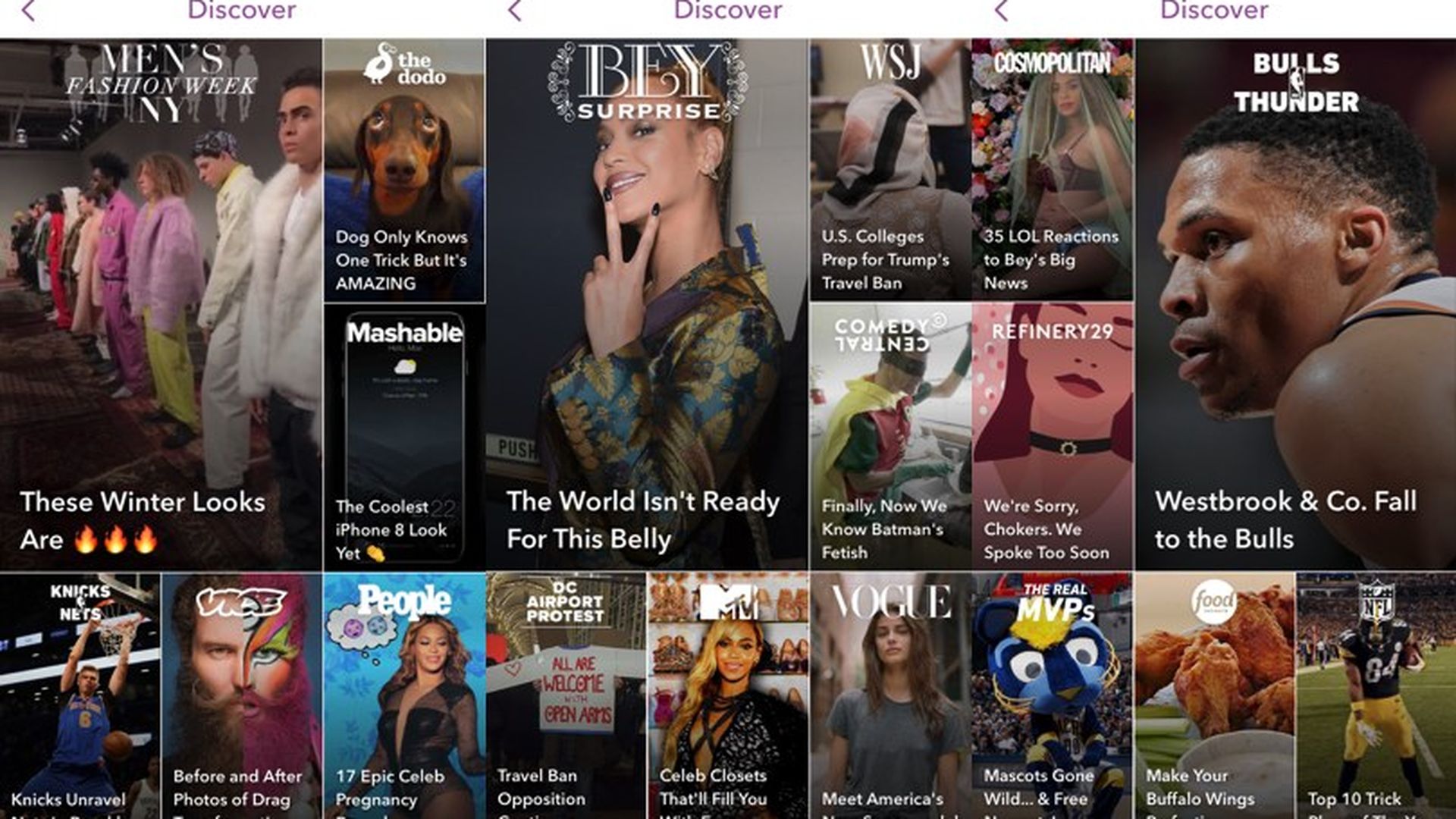 The New York Times is partnering with Snapchat to create a daily edition of their popular Morning Briefing product on Snapchat's Discover platform. The content will be published Monday-Friday and will available to users in North America.
What's in it for the NYT? A distribution vehicle to reach younger audiences. In its 2020 plan released last week, the Times called the Daily Briefings products "among the most successful products [it] has launched in recent years." It hopes to take that approach to Snapchat.
What's in it for Snapchat? The Times' brand equity. Snapchat currently works with over 30 content partners, ranging from The Wall Street Journal to Refinery 29. What separates Snapchat from competitors, and what will surely be an appeal to investors as Snapchat readies for an upcoming IPO, is Snapchat's selectivity about its Discover partnerships, which allows them to weed out potential spam or misleading information.
Gut Check: The Times has boasted of renewed interest from younger readers. But while there's been huge growth in The Times' millennial audience - up 12% from 2015, there's still a large discrepancy in Snapchat's reach and The Times' audience.
(function () { var attempt = 0, init = function(){ if (window.pym) { var pymParent = new pym.Parent("2017-02-02-nyt-snapchat", "https://graphics.axios.com/2017-02-02-nyt-snapchat/nyt-snapchat-chart.html?c=10", {}); } else if (attempt++ < 40) { setTimeout(init, 50); } }; init(); })();
Data: comScore, Statista; Chart: Lazaro Gamio / Axios
Go deeper