NY Times: we killed Russia/Trump story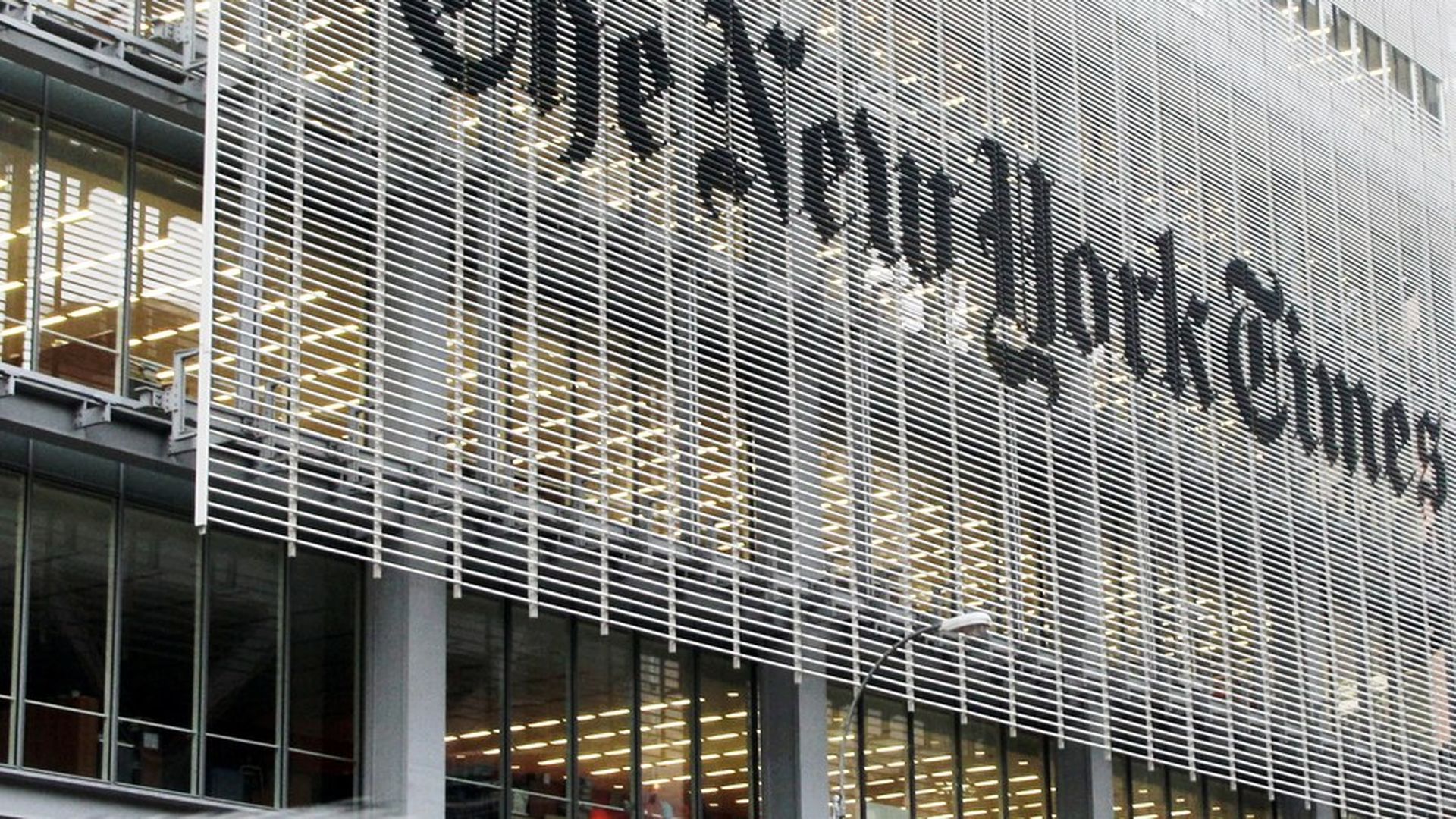 Usually the N.Y. Times Public Editor opines, but Liz Spayd broke news yesterday afternoon while the parade was lining up: Times reporters last fall prepared a story delving into evidence of "a covert connection … between Donald Trump and Russian officials trying to influence an American election." But the draft "never saw daylight" because of internal "doubts about the material and with the F.B.I. discouraging publication."
Reporting is sure to continue on this part: "The most damning claim was that Trump was aware of Russia's efforts to hack Democratic computers, an allegation with implications of treason. Reporters Eric Lichtblau and Steven Lee Myers led the effort, aided by others."
Liz's bold conclusion: "I have spoken privately with several journalists involved in the reporting last fall, and I believe a strong case can be made that The Times was too timid in its decisions not to publish the material it had."
Executive Editor Dean Baquet, who made the call, claims to have no second thoughts: "We heard about the back-channel communications between the Russians and Trump. … We reported it, and found no evidence that it was true. We wrote everything we knew — and we wrote a lot. Anybody that thinks we sat on stuff is outrageous. It's just false."
Baquet unloads to rival paper: this morning to the Washington Post Baquet said "It was a bad column" that came to a "fairly ridiculous conclusion."
Go deeper