Nunes ethics investigation triggered by internal concerns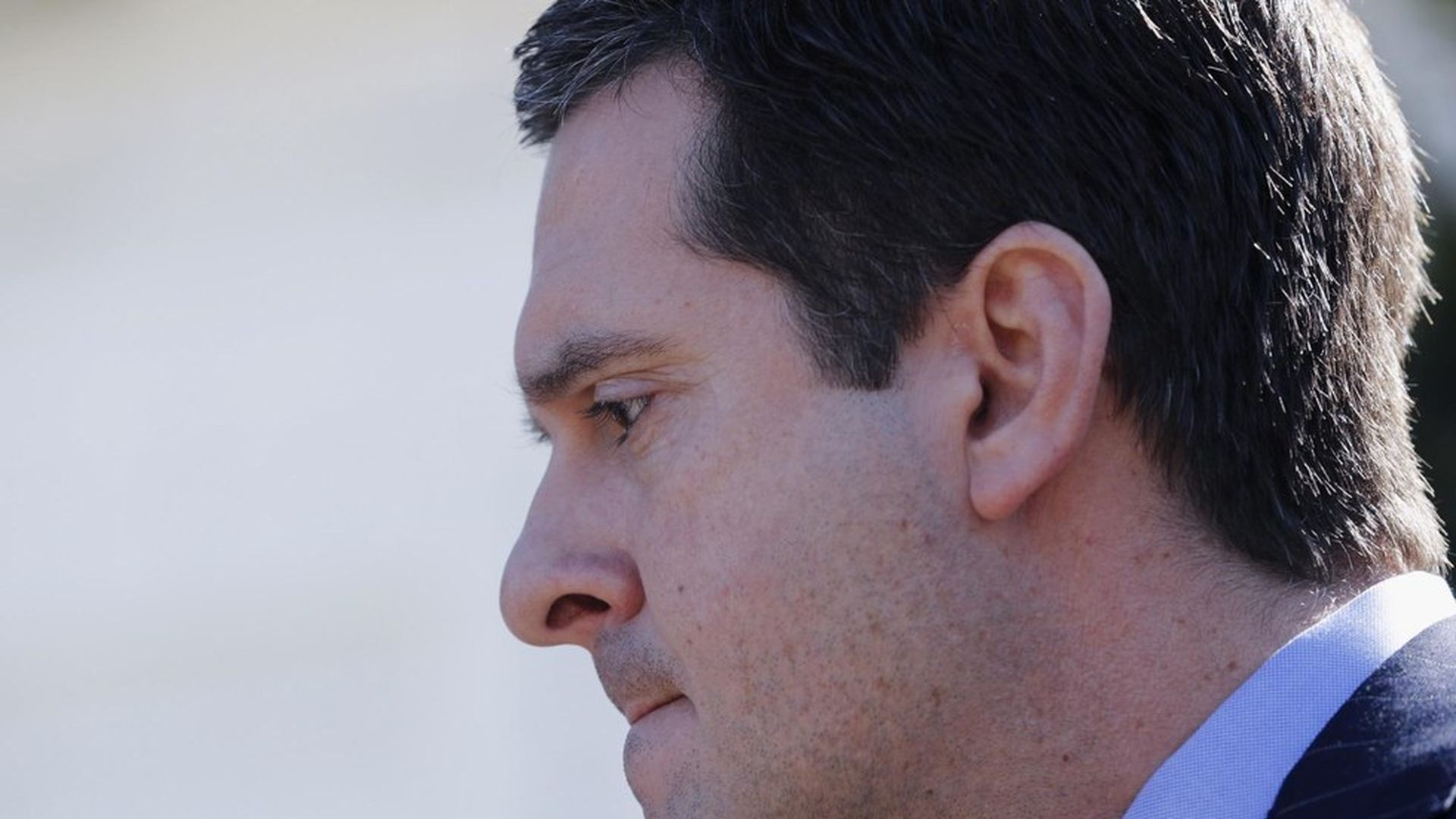 Shortly after Devin Nunes stepped aside from the Intel Committee's Russia probe, the House Ethics Committee announced that it would be investigating allegations that he "may have made unauthorized disclosures of classified information."
What this means: The Ethics Committee's internal concerns were serious enough that the truly bipartisan committee — it sits an equal number of Republicans and Democrats — determined that an investigation was warranted.
What the concerns might be: The Daily Beast's Nunes whisperer Tim Mak has a roundup: James Comey said during a House Intel hearing last month, "All FISA applications reviewed by the court and collection by us pursuant to our FISA authority is classified." So all of the "incidental collection" involving the Trump team that Nunes made the centerpiece of his impromptu March 22 press conference at the White House is still classified, even if it has been publicly reported.
And don't forget: None of this squares with Nunes' own statement announcing his recusal, which blamed the decision on "several leftwing activist groups" that he alleged "filed accusations against [him] with the Office of Congressional Ethics."
Go deeper