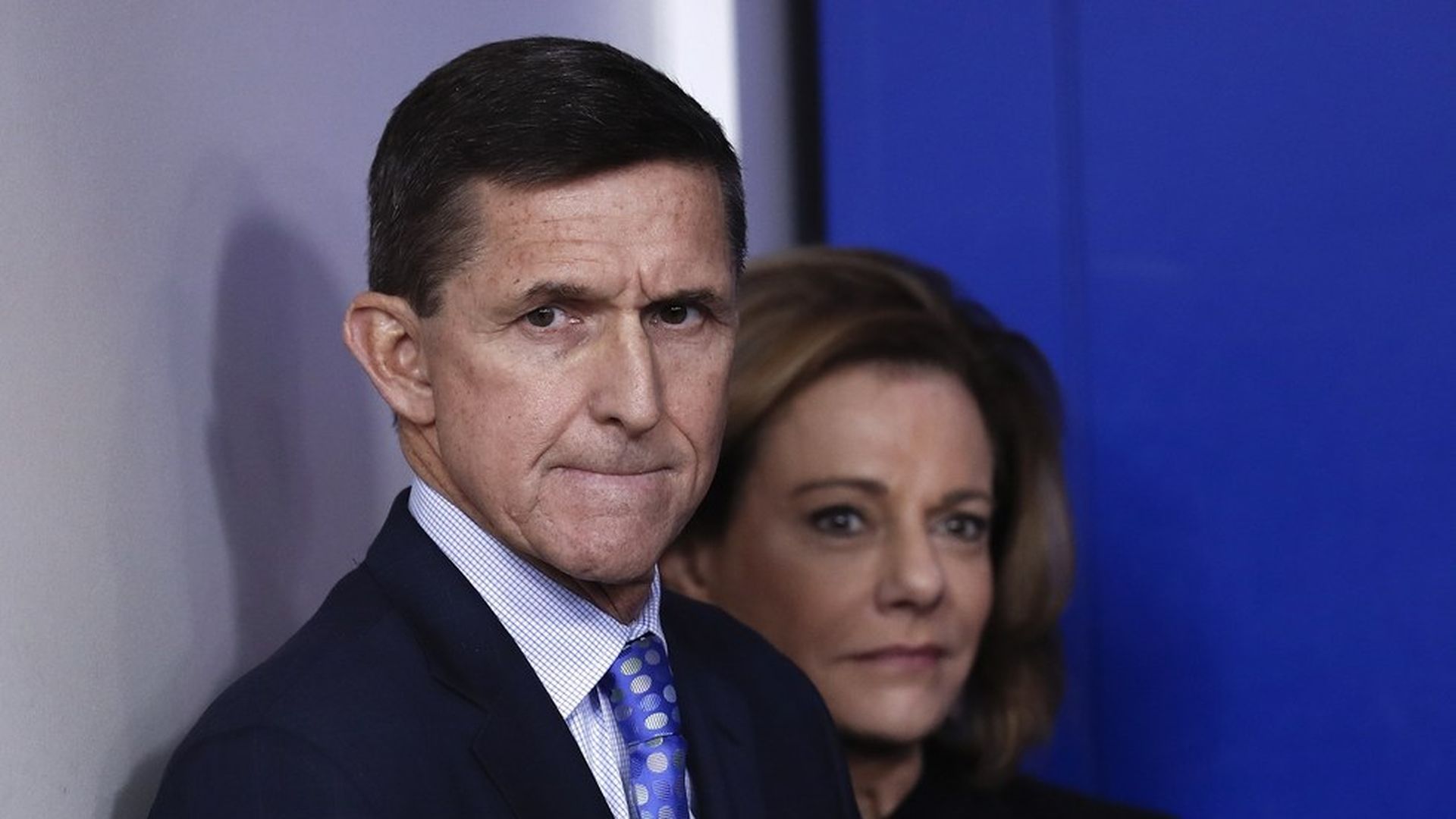 CNN's Brian Stelter says "this story reads like a cry for help" from NSC staffers. It's the two-column lead of the N.Y. Times, "Tensions and Chaos Rattle National Security Council: Foreign Policy Made via Twitter Tests Staff," by David Sanger, Eric Schmitt and Peter Baker, "based on conversations with more than two dozen current and former council staff members and others throughout the government." Top nuggets:
"K. T. McFarland, the deputy national security adviser, said that early meetings of the council were brisker, tighter and more decisive than in the past, but she acknowledged that career officials were on edge."
Sign of the times: "Two officials said that at one recent meeting, there was talk of feeding suggested Twitter posts to the president so the council's staff would have greater influence."
"Many [officials] who remain, who see themselves as apolitical civil servants, have been disturbed by displays of overt partisanship. At an all-hands meeting about two weeks into the new administration, Ms. McFarland told the group it needed to 'make America great again,' numerous staff members who were there said."
"New Trump appointees are carrying coffee mugs with that Trump campaign slogan into meetings with foreign counterparts, one staff member said."
"Nervous staff members recently met late at night at a bar a few blocks from the White House and talked about purging their social media accounts of any suggestion of anti-Trump sentiments."
Go deeper