Not the Onion, White House edition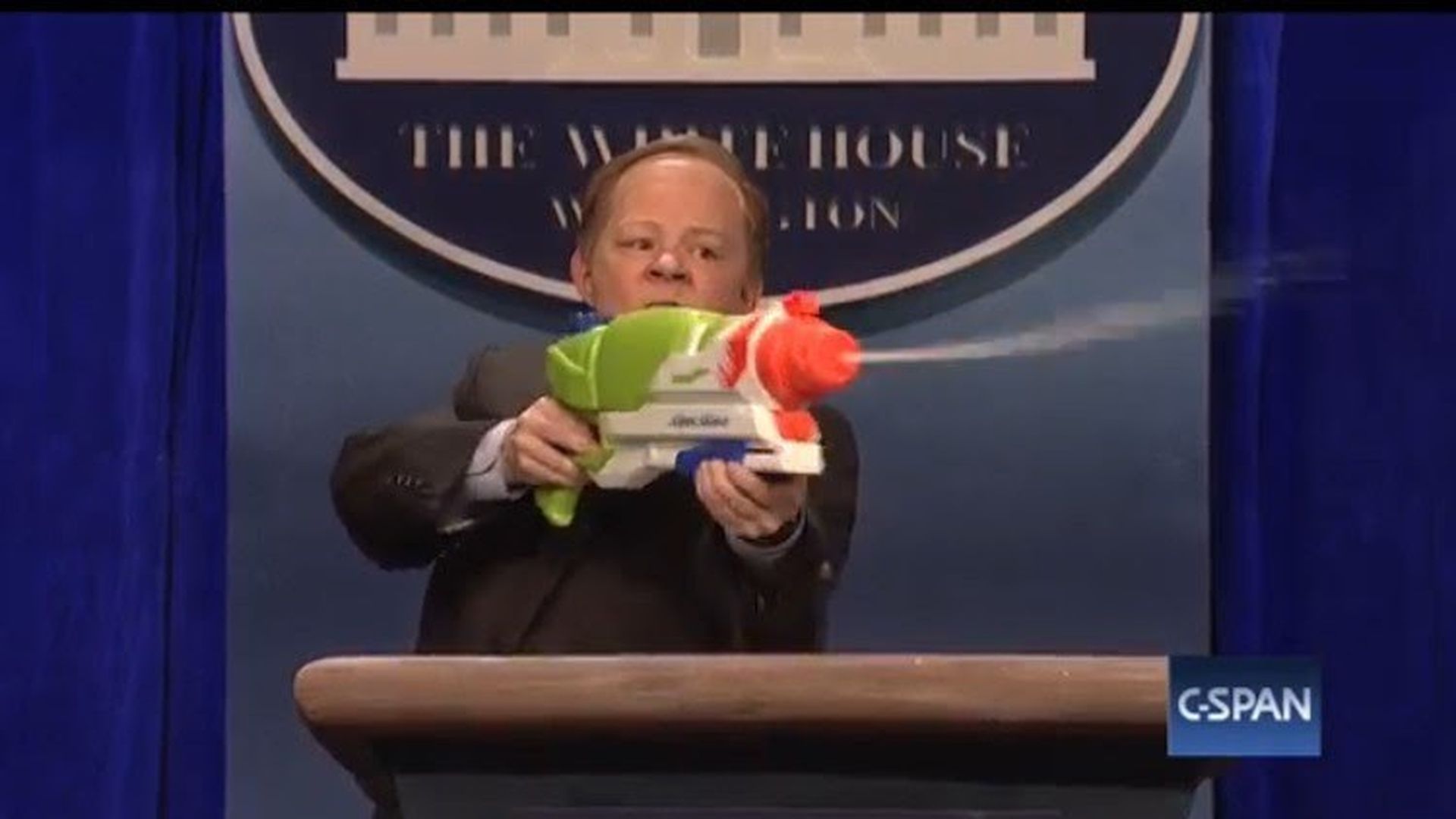 Trump claims reporters are covering up terrorist attacks. When pressed for examples, the White House produces a list of attacks, most of which would be easily recognizable to media consumers.
Sean Spicer goes on the record to argue the president doesn't own a robe, after New York Times says he decamps to his room in the evening, throws on his robe and watches cable. Twitter explodes with photos of Trump in robes -- and countless reporters gleefully retweet them.
Politico, in a triple-bylined piece, says Trump was hacked off at Spicer being imitated by a woman on SNL. "Trump doesn't like his people to look weak," a donor tells Politico.
Go deeper