Not normal: Trump's spree of anti-media rage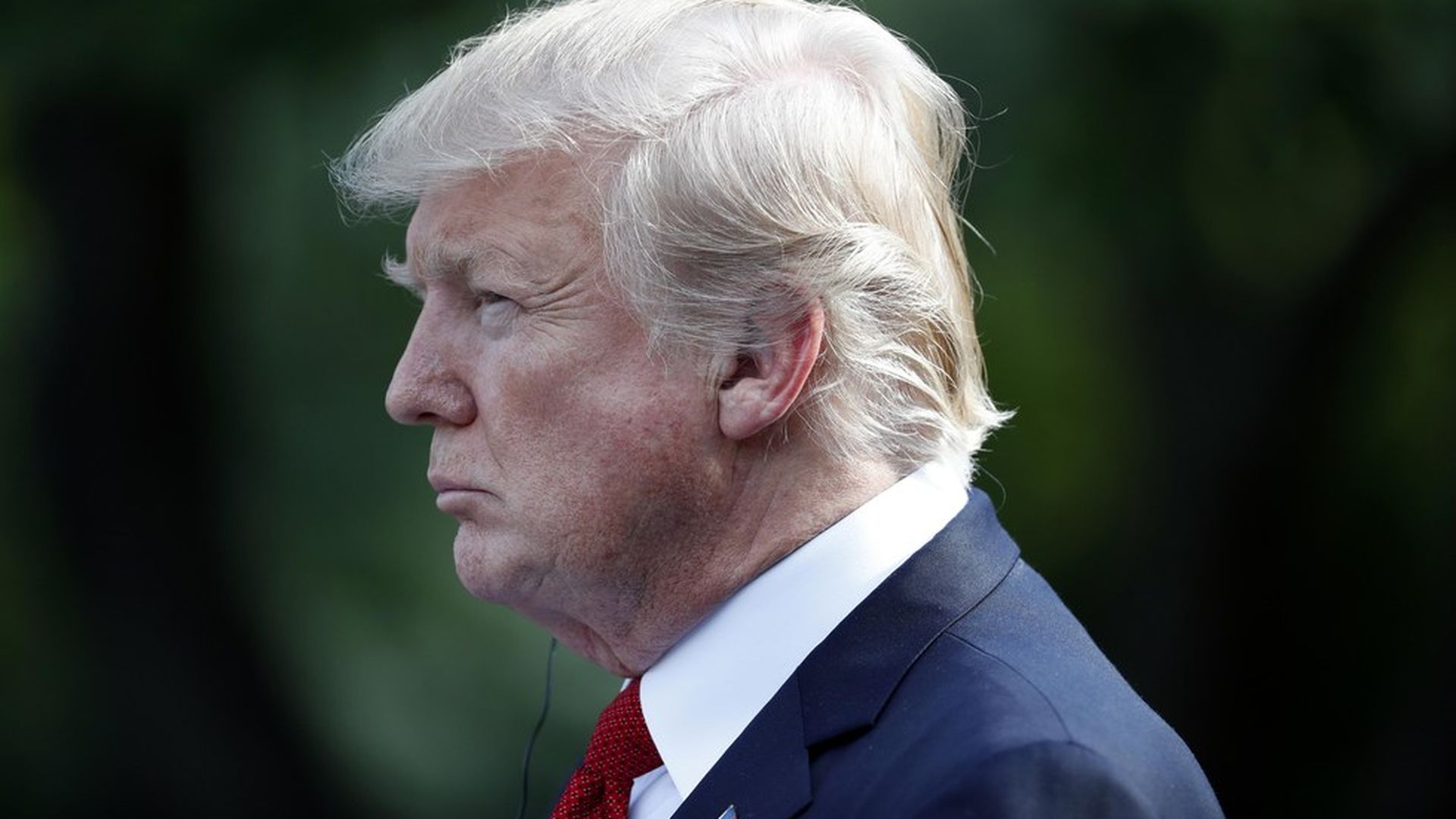 We can't remind you, or ourselves, often enough of the through-the-looking-glass weirdness of events that cascade over us all day, every day. (Today is Day 161 of President Trump, with 1,302 left in this term).
This tweet by the president yesterday — combined with the previous day's "fake news" barrage against CNN, "the failing @nytimes & @washingtonpost," NBC, CBS and ABC — adds up to the most dangerous denigration of media since ... Nixon? Did Nixon attack six great news organizations by name in 24 hours?
A friend of ours said: "This is dictator-with-mirrored-sunglasses stuff."
It's not normal. And this morning Trump's attacks got personal when he went after the Morning Joe hosts, alleging he once witnessed Mika "bleeding badly from a face-lift." The head of PR for NBC and MSNBC responded to the abnormality, saying: "Never imagined a day when I would think to myself, 'it is beneath my dignity to respond to the President of the United States.'"
Quick thought bubble from Jonathan Swan: Trump continues to make a mockery of news reports that his staff would install some kind of vetting system for his tweets. Trump never allowed his impulses to be "managed" during his business career and he sure as heck won't now he's proven all the squares wrong and become President.
The blast at Post owner (and Amazon founder Jeff Bezos) may have been prompted by a front-page story, "Unafraid of Trump, senators feel free to 'go their own way,'" that includes the line: "In private conversations on Capitol Hill, Trump is often not taken seriously."
In Brian Stelter's "Reliable Sources" newsletter last night, he pointed out: "In the past 24 hours... The White House told reporters they could cover Trump's first re-election fundraiser, but then made an abrupt change, 'closing the event to media in a break from past precedent' ... The W.H. prohibited TV cameras at the daily press briefing ... The president posted James O'Keefe's anti-CNN videos on his official @realDonaldTrump Instagram page, promoting the videos to millions of followers."
Go deeper