North Korea taunts Trump with launch attempt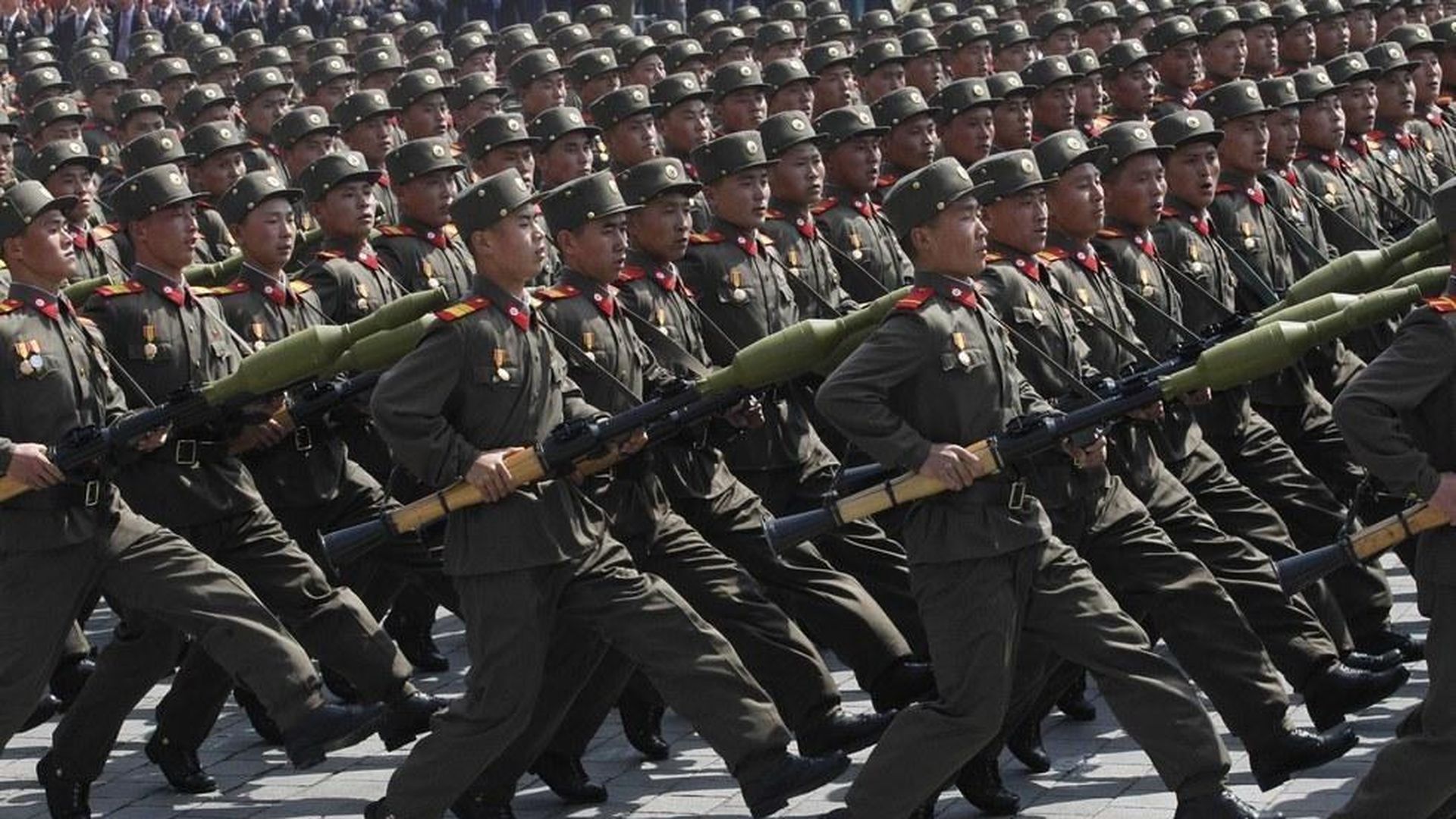 With Vice President Pence en route to the Korean Peninsula, North Korea attempted a missile launch that failed on Saturday evening (ET), the South Korean government said.
What it means: Inside of 100 days of his presidency, Trump faces a huge provocation, and a massive challenge to diplomatic and military machinery that are new to his teams. North Korean leader Kim Jong-un appears to want war, and China has warned the tensions could spiral out of control. It's Trump's biggest test.
What we know:
"North Korea attempted to test an unidentified type of missile from [its eastern port of] Sinpo," South Korea said, adding that the suspected launch on Sunday had "failed." (BBC)
New York Times: "The timing was a deep embarrassment for the North's leader, Kim Jong-un, because the missile appeared to have been launched to show off his daring as a fleet of American warships approached his country to deter provocations."
"The North Koreans use Sinpo shipyard for their submarine activity, and US satellites have observed increased activity there in April." (CNN)
Saturday's military parade, which included this apparent ICMB, "appeared to include new intercontinental and submarine-launched ballistic missiles, was a deliberate show of strength." (BBC)
Pence, as part of a 10-day trip to Asia, arrives in South Korea on Sunday in what his aides said was a sign of the U.S. commitment to its ally in the face of rising tensions over the North's weapons programs. (Reuters)
"Aside from improving the technology, North Korean missile and nuclear tests are seen by outside analysts partly as efforts to bolster the domestic image of leader Kim Jong Un and apply political pressure on Seoul and Washington." (AP)
Go deeper