North Korea reveals its new rocket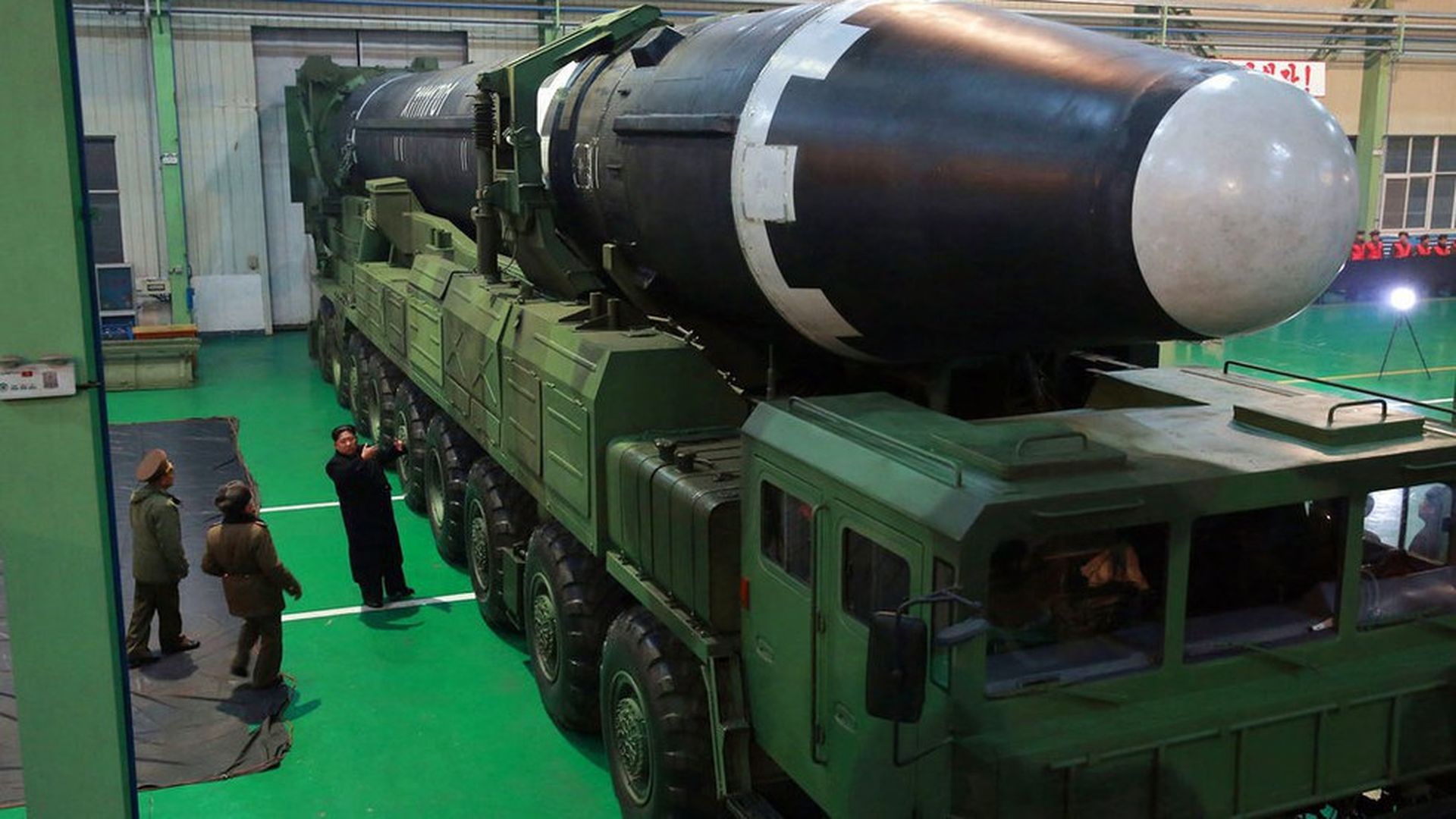 "North Korea released dozens of photos ... of the Hwasong-15, a new intercontinental ballistic missile it claims can reach any target in the continental United States. The photo dump, published in the paper and online editions of the ruling party's official daily, is a goldmine for rocket experts," AP reports:
Why it matters: The missile is "bigger, more advanced and comes with a domestically made mobile launcher that will make it harder than ever to pre-emptively destroy."
"But there's a potentially major catch: it might not have the power to go much farther than the West Coast if it is loaded down with a real nuclear warhead, not a dummy like the one it carried in its test launch."
Our thought bubble: Just the West Cost? Being able to take out L.A., the Silicon Valley and Seattle — not fine!
3 bites:
Nikki Haley, U.S. ambassador to the U.N., at the Security Council: "The dictator of North Korea made a choice yesterday that brings the world closer to war." (CNN)
Haley: "If war comes, make no mistake: The North Korean regime will be utterly destroyed." (Reuters)
Trump yesterday in St. Charles, Mo.: "[T]hese massive tax cuts will be rocket fuel — (Laughter) — Little Rocket Man! Rocket fuel for the American economy. (Applause) He is a sick puppy."
Go deeper