North Korea releases imprisoned American student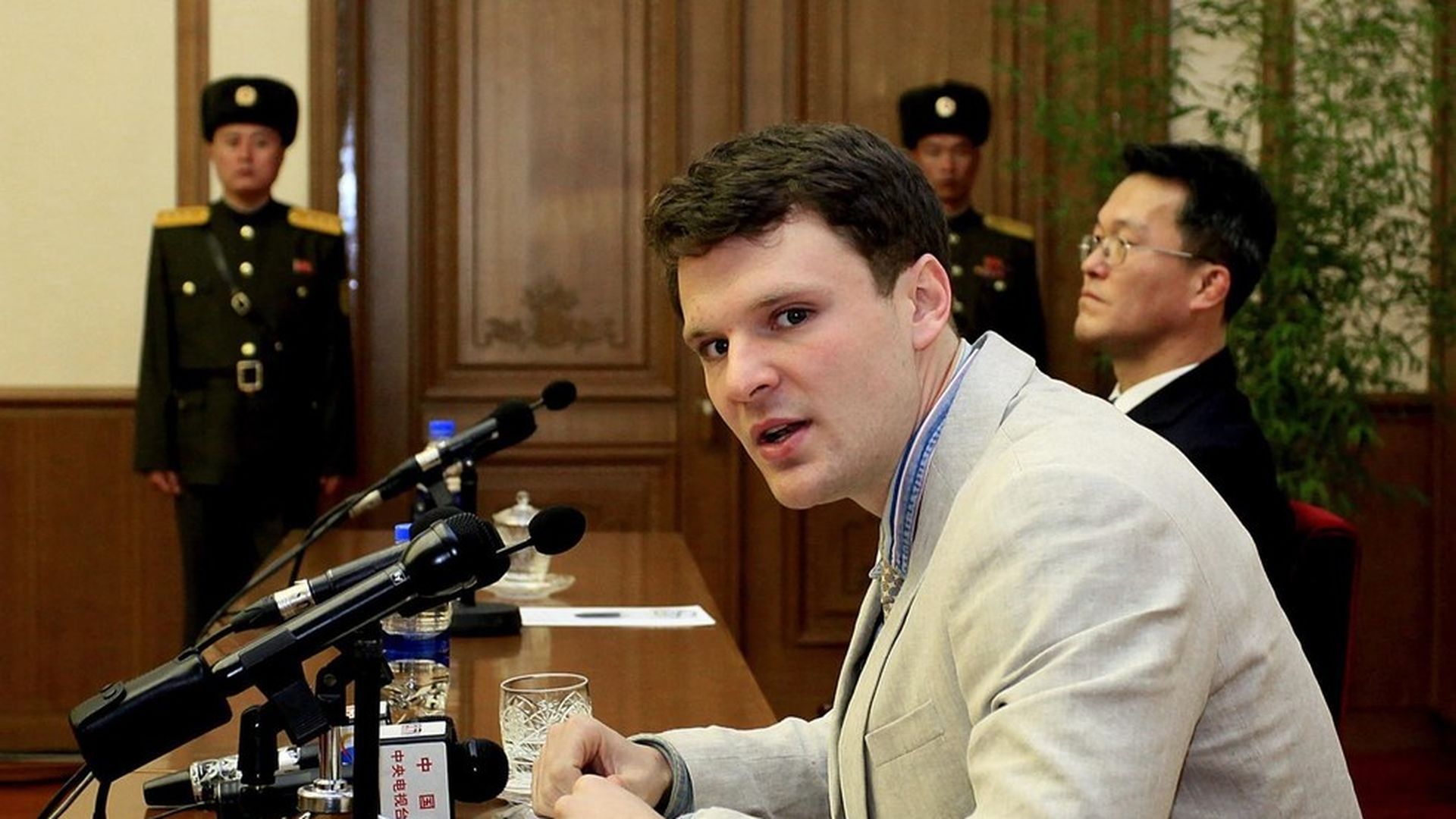 Secretary of State Rex Tillerson announced this morning that American student Otto Warmbier, who attended UVA, was released from North Korea, per the AP.
Think back: Warmbier was imprisoned by North Korea last March after stealing a propaganda poster from his hotel while in the country on vacation. He was sentenced to 15 years in a hard labor camp.
More news: The Washington Post reports that Warmbier is currently in a coma and being medically evacuated. North Korea claims that he contracted botulism shortly after his trial last year and never woke up after being given a sleeping pill.
Worth considering: Former NBA star and noted Kim Jong-Un pal Dennis Rodman headed to North Korea yesterday, but WaPo's Anna Fifield calls the timing a "bizarre coincidence" and "perhaps a deliberate attempt by North Korea to distract."
Go deeper