North Korea fires second missile over Japan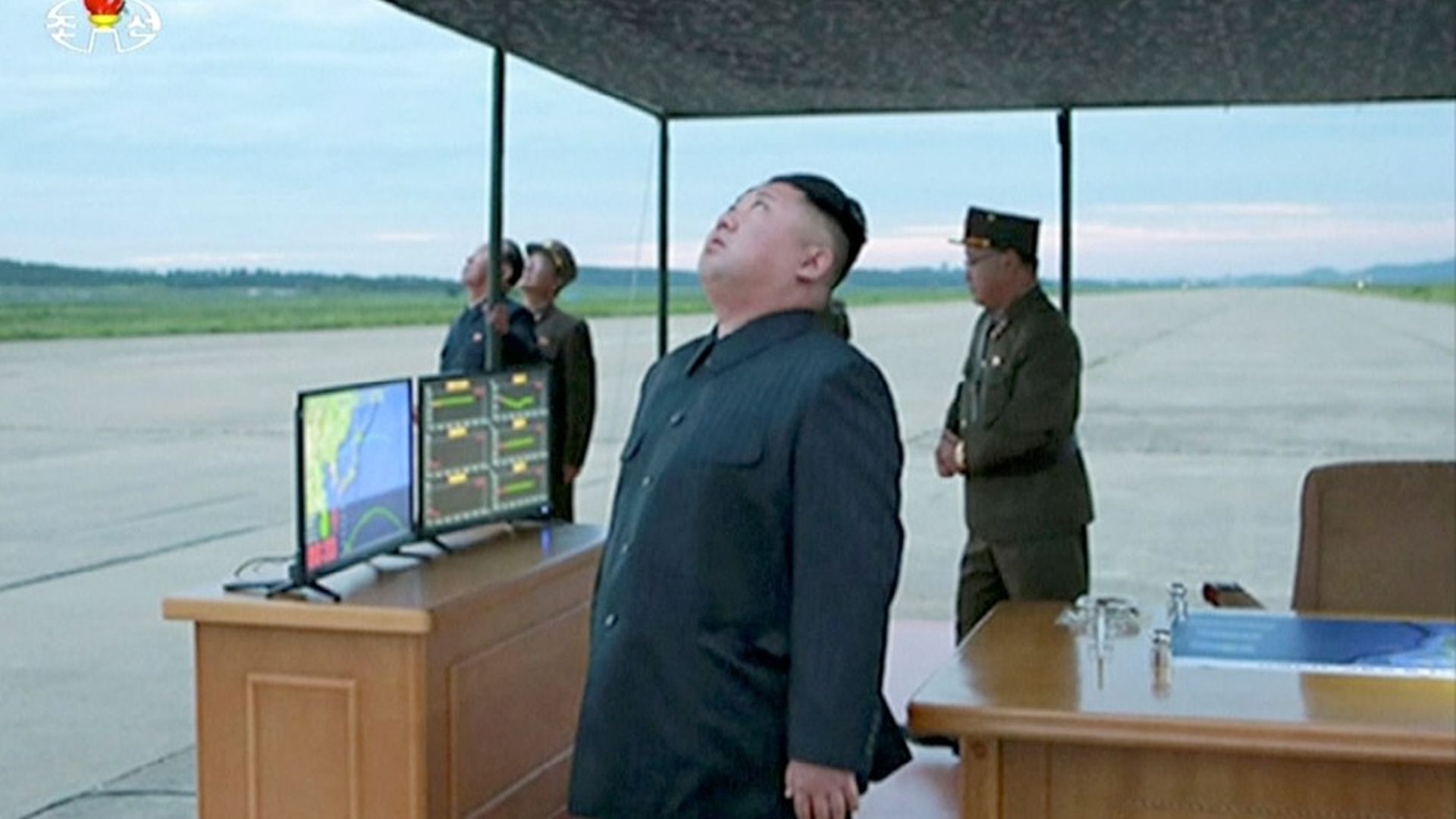 In its 15th missile test this year, North Korea fired a missile eastward from the vicinity of Sunan in Pyongyang, per South Korea's Joint Chiefs of Staff, forcing Japan to warn its residents to take shelter. It flew about 3,700 km landing in the Pacific, per the South Korean military, flying farther than any other missile the North has fired, per the NYT. U.S. Pacific Command Cmdr. Dave Benham assessed the incident to be an intermediate range ballistic missile launch.
This comes just weeks after North Korea launched for the first time what appeared to be a ballistic missile designed to carry a nuclear payload over Japan.
Be smart: This is the first missile North Korea has launched since the UN imposed its toughest sanctions yet on North Korea and comes just hours after the North said it would "sink" Japan and reduce the U.S. to "ashes and darkness." This is not North Korea coming to the negotiating table.
During the launch, South Korea's military was conducting a ballistic missile drill in the East Sea in response to the latest provocation.
President Moon will be presiding over a National Security Council meeting.
The UN Security Council will host a meeting Friday over the launch.
Cmdr. Benham said NORAD assessed the launch did not pose a threat to North America and PACOM assessed it didn't pose a threat to Guam.
Trump has been briefed by Chief of Staff John Kelly, per White House Press Secretary Sarah Sanders.
Secretary of State Rex Tillerson called on all nations to amp up measures against North Korea.
Go deeper