No one came out of yesterday's Senate GOP meeting sounding hopeful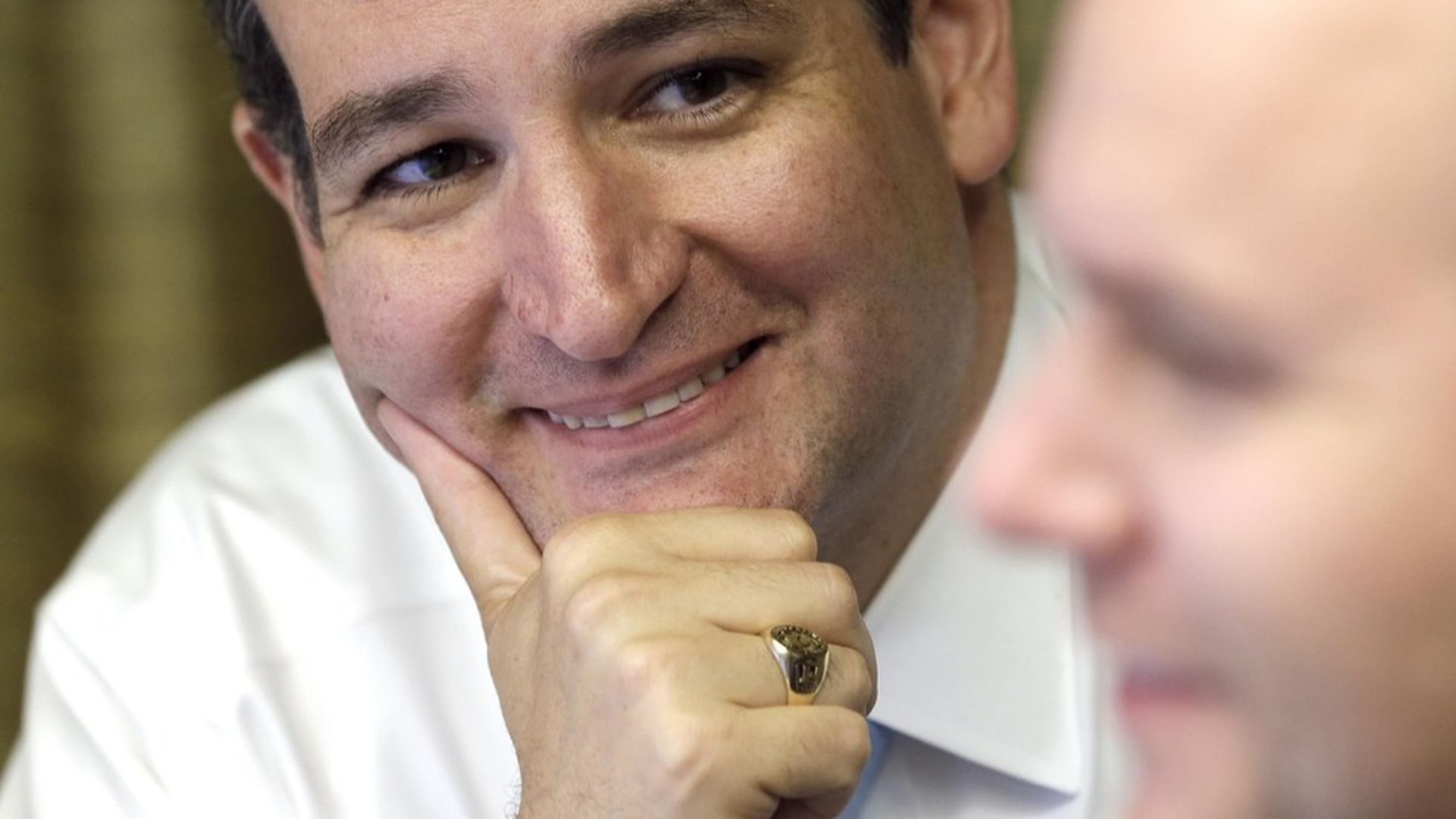 Senate Republicans spent a whole lot of time talking about the health care bill yesterday, but not a whole lot of time reaching any deals. That makes it harder to see how they could get an agreement by Friday on a revised bill.
It didn't help when Sen. Ted Cruz said he wants to let insurers sell plans that don't have any protections for pre-existing conditions — as long as they also sell plans with that offer those protections and follow the Affordable Care Act's other insurance rules.
Reaction to Cruz's comment:
One Senate GOP aide told Caitlin that many of the Republican senators were "surprised and pissed" because most Republican senators had already agreed not to touch the ACA's pre-existing condition protections.
Another aide summed up: "No matter how narrowly-proposed, wading into pre-ex is not just a 'No,' it's a 'Hell No' for the vast majority of the Senate GOP."
A Cruz spokesman, however, said the senator has been talking for weeks about the idea, which is part of a proposal to give consumers a choice between health plans that meet all of the ACA rules and plans that don't. He's been handing out a card that includes that pitch.
"Those who are trying to make this about pre-existing conditions, do not understand the policy we are discussing — this is about providing choice, flexibility, and more affordability," the Cruz spokesman said.
No one came out of yesterday's Senate GOP meeting sounding hopeful.
Sen. Susan Collins: "It's very difficult...I'm concerned about a number of aspects, such as coverage, Medicaid cuts, impact on premiums."
Sen. Shelley Moore Capito: "I'd like to see a [Medicaid] growth rate that matches the projected growth, or at least is close to projected growth." She also wants $45 billion in opioid treatment money over 10 years.
Sen. Rob Portman: "I'd rather see us stick to the [Medicaid] growth rates that were worked out by the House."
Sen. Rand Paul: Any tradeoff that gives more money to moderates and more deregulation to conservatives "sounds to me like a Washington deal...I'm not going to go for that."
Most of the optimism is coming from the White House. Here's how an administration source summed up the mood to Jonathan Swan last night: "I think we're going to pass this. I really think they'll bribe off the moderates with Opioid money and then actually move policy to shore up Mike Lee and Ted Cruz."
This is how it's going: Even Sen. John McCain, who hasn't been one of the most vocal holdouts, says he's not ready to vote for the bill. Since he's from Arizona, which expanded Medicaid, he wants to offer three Medicaid amendments that he's worked out with Gov. Doug Ducey.
"That has a lot to do with whether I support the bill or not," McCain told reporters as he stepped into an elevator. When asked what the amendments were, he motioned to the elevator operator to hit the button: "Basement!"
Go deeper