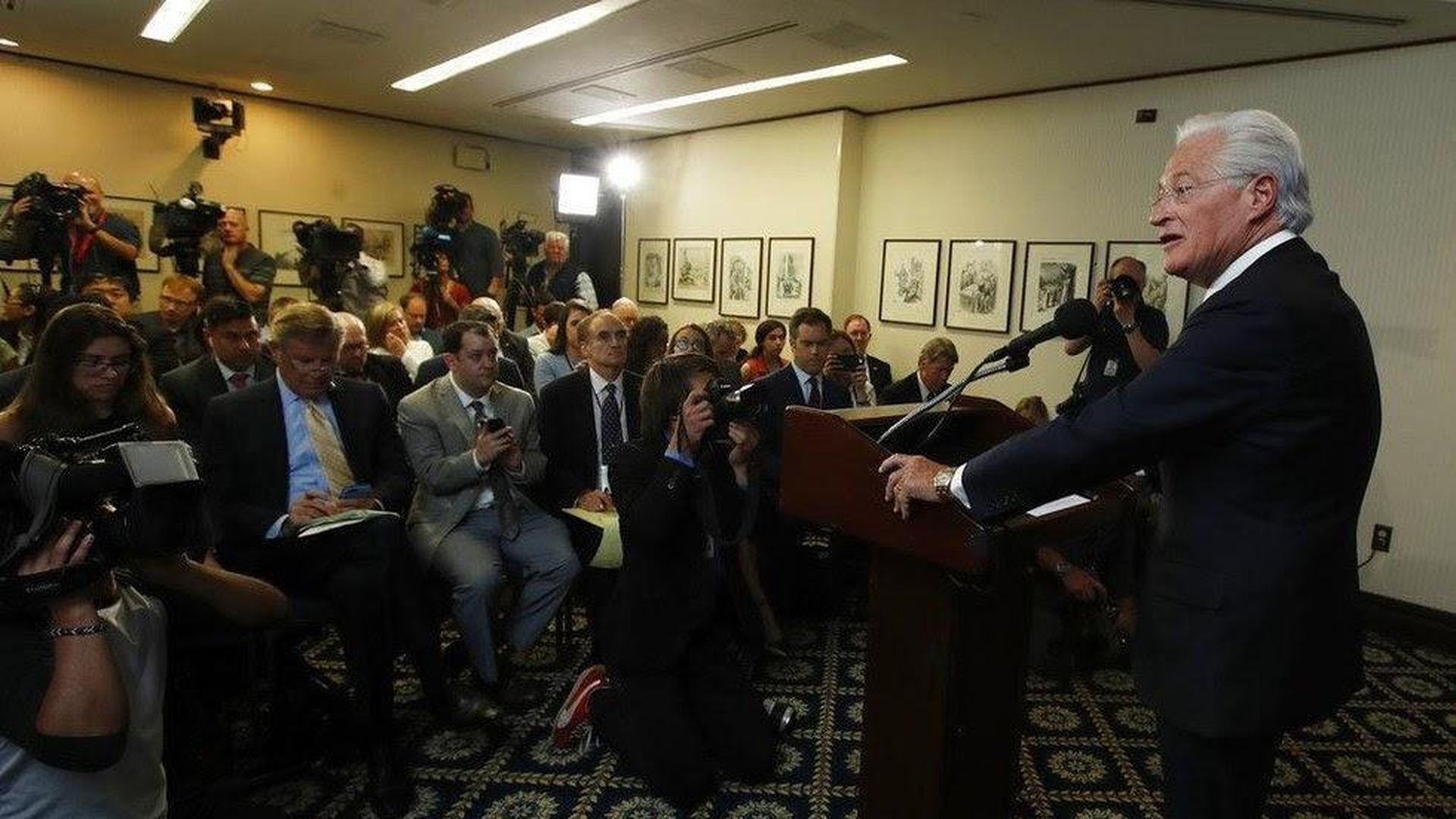 Many of Trump's mounting perils are self-inflicted:
From a New York Times front-pager by Peter Baker, "For Trump, a Looming 'Cloud' Just Grew That Much Darker": "Comey... revealed that he had turned over memos of his conversations with Mr. Trump to that newly appointed special counsel, Robert S. Mueller III, suggesting that investigators may now be looking into whether Mr. Trump obstructed justice by dismissing the F.B.I. director."
Comey testified that he arranged the leak of his private conversations with Trump after the president tweeted a threat at Comey.
CNN: "Comey told senators in a closed hearing [after his public testimony] that Attorney General Jeff Sessions may have had a third interaction with Russia's ambassador to the US."
Sound smart: Imagine how much the public would never have known if Trump hadn't canned Comey.
Go deeper