New non-invasive test speeds tuberculosis diagnosis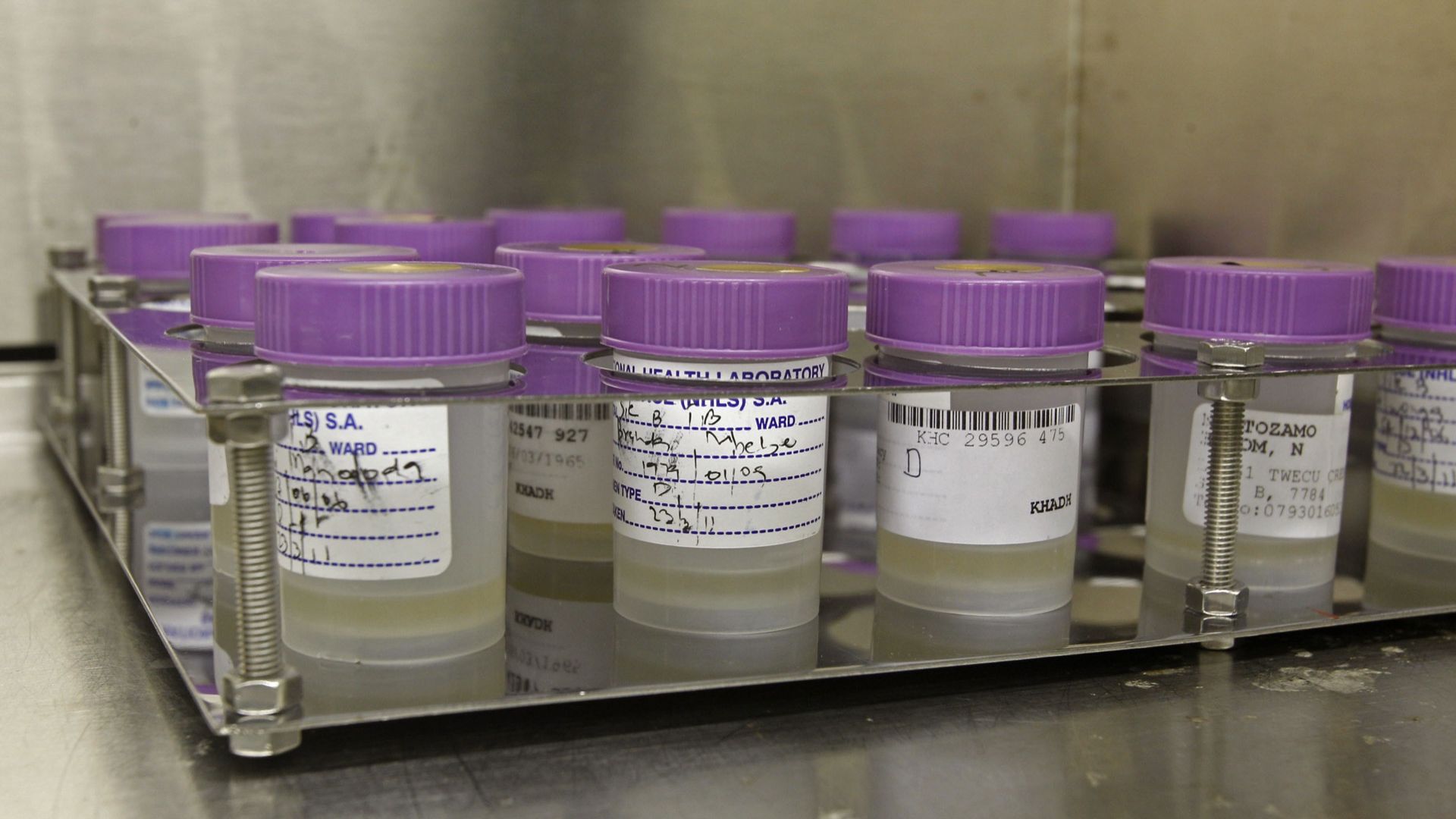 Researchers at George Mason University have developed a urine test to identify tuberculosis cases, per New Scientist. The method — which worked successfully on 48 people with TB —provides a diagnosis within just 12 hours, compared to days for existing skin and sputum culture tests.
How it works: The test can detect a sugar on the surface of TB bacteria that is present in low concentrations in the urine of those infected.
Why it matters: TB killed about 1.7 million people last year. "In around 40 per cent of cases, the infection isn't identified until symptoms become obvious," writes Andy Coghlan in the New Scientist. The urine test, which the researchers hope to have publicly available within three years, could allow for the rapid identification of the disease.
Go deeper