New poll: Trump more popular than Hillary Clinton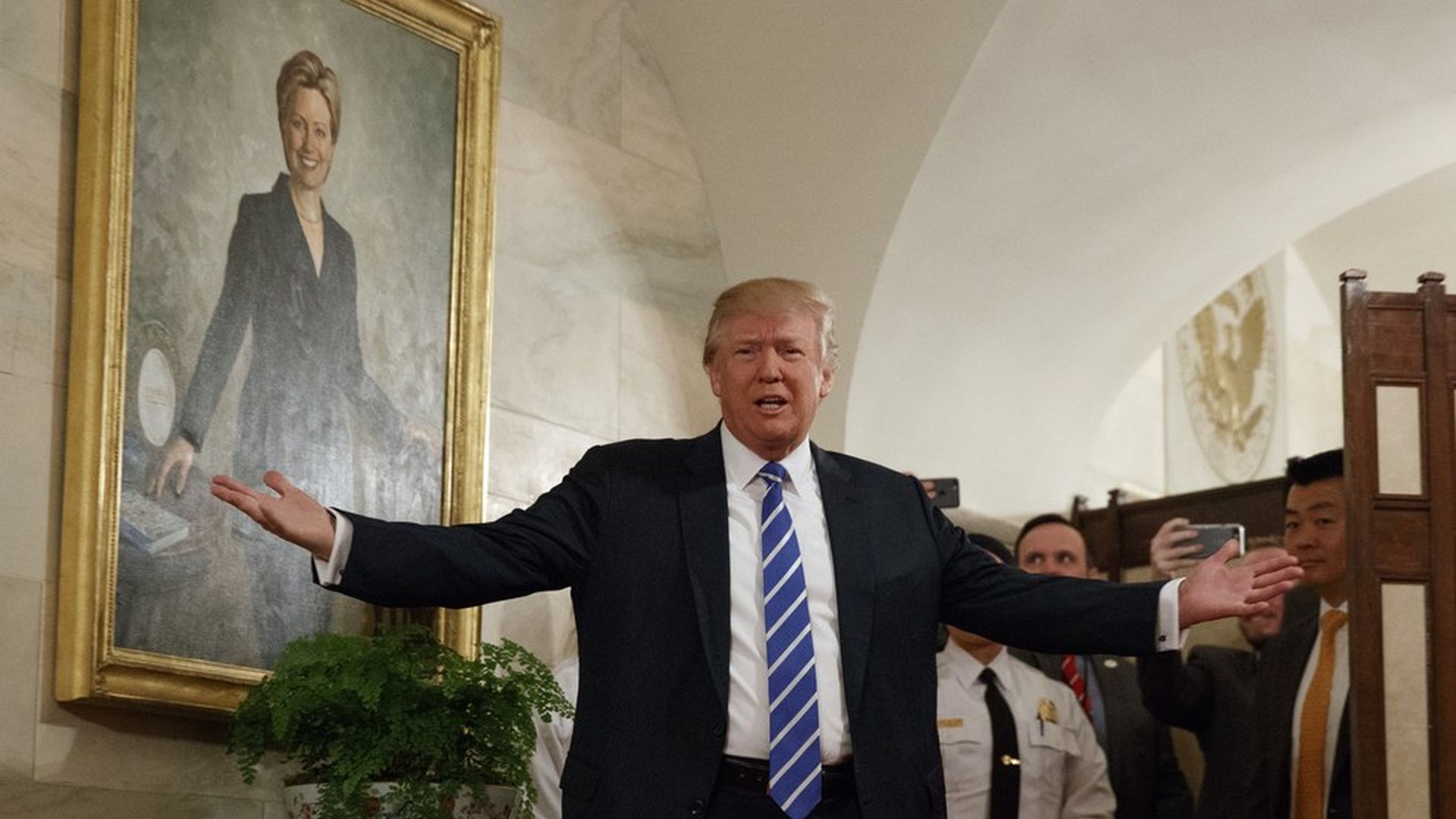 A new Suffolk University poll shows that President Trump is significantly more popular than Hillary Clinton at the moment. According to The Washington Post, these are her worst image numbers ever.
By the numbers: Hillary has just a 35% favorable rating against a 55% unfavorable rating. Trump's much nearer to break-even — 45% favorable to 47% unfavorable.
But losing never looks good, as WaPo notes that Mitt Romney's numbers remained underwater for years after his 2012 loss.
Go deeper