New leaks from classified Russia briefings with intel chiefs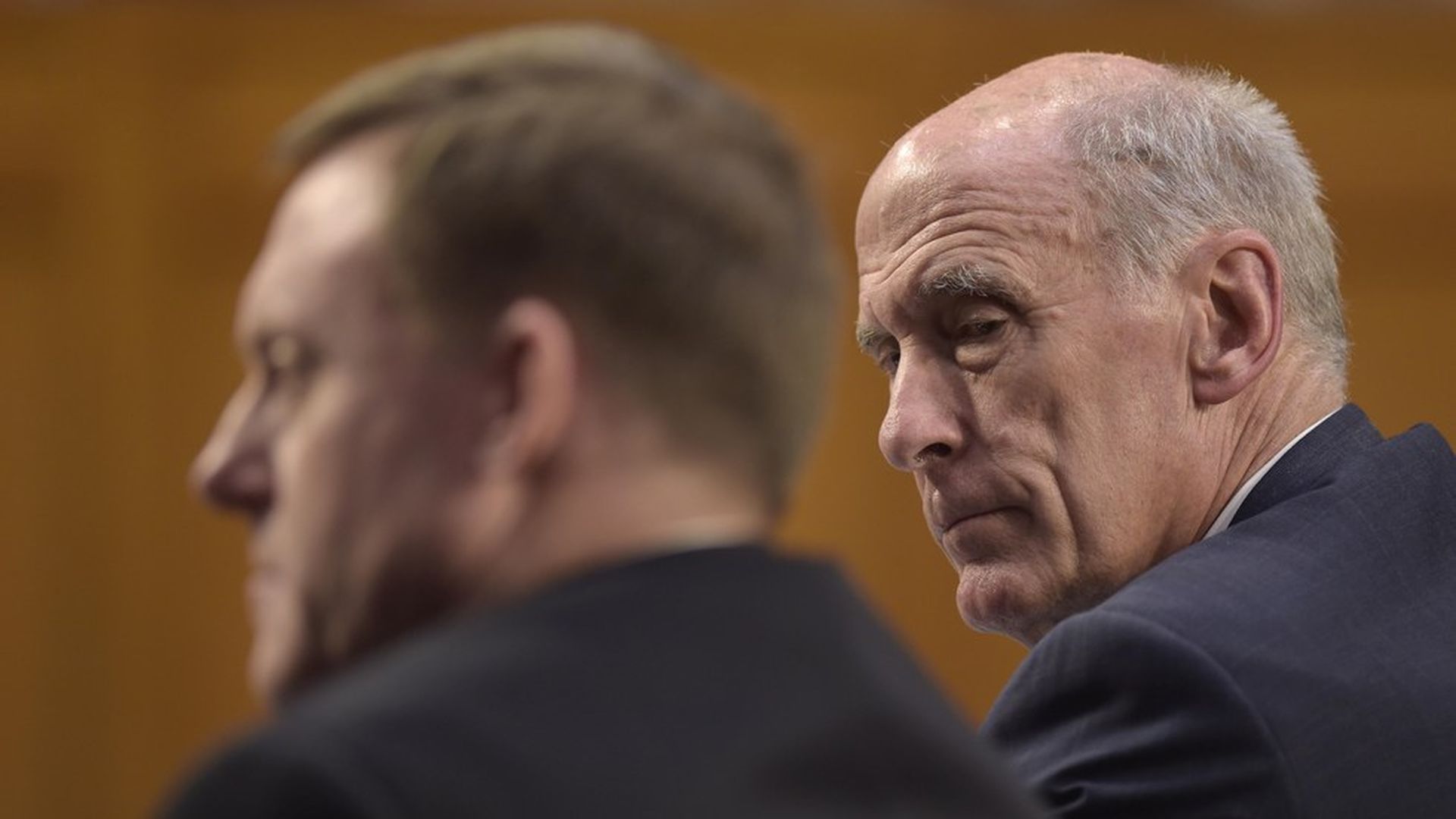 Director of National Intelligence Dan Coats and NSA Director Mike Rogers reportedly told Special Prosecutor Robert Mueller and Senate investigators last week that President Trump "suggested" they publicly state there was no collusion between his campaign team and Russia, reports CNN.
In individual, closed-door briefings with the Senate Intelligence Committee, Coats and Rogers also allegedly said that Trump asked them to tell the media he was not personally under investigation for collusion.
Sources told CNN that Coats and Rogers described their conversations with Trump as "odd and uncomfortable," but noted they didn't feel the president was ordering them to directly interfere.
Flashback: During a June 7 Intel hearing, senators were furious with Coats and Rogers for refusing to answer questions on whether Trump has asked them to downplay claims of collusion. Coats and Rogers both said they felt it was "inappropriate" to share that information in a public session.
Go deeper