Netflix vs live programming: CEO says no sports, news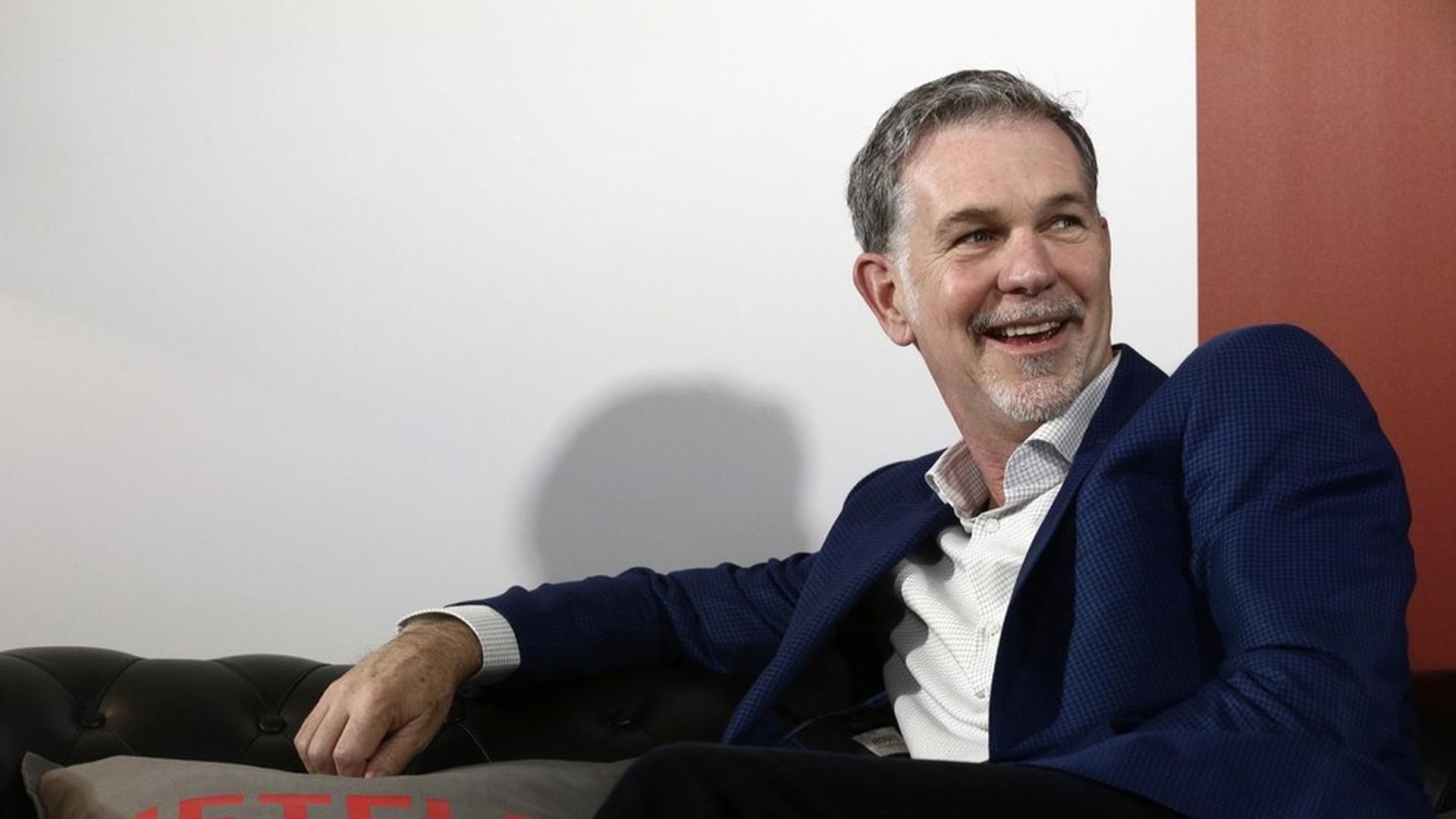 Netflix co-founder and CEO Reed Hastings spoke with CNBC's Squawk Alley this morning from this year's Code Conference, discussing today's big premiere of season 5 of House of Cards and what's next for the streaming service. Three interesting tidbits…
Netflix's future focus: The company will remain focused on TV and movies, and it has no plans to jump into news or sports as Hastings doesn't want "content that you only want to consume once."
How people watch: Hastings said that two-thirds of viewers watch on large screen televisions, but noted that there's still a lot of room to grow in an Asian market that is much more mobile-centric.
China? "I think that's off the table for the next couple years."
Other things of note:
On Amazon: "They're so scary. Everything Amazon does is just so amazing…I don't know if they're the biggest threat, but they're awfully scary."
Net neutrality: "Even if [the Trump administration] undermines the Title II rules, my guess would be the net neutrality rules are still followed."
How shows get chosen: "Theres some analysis that goes on, but I would say it's fundamentally a creative bet."
Will he share House of Cards' ratings? "Absolutely not."
What he's watching on Netflix: Force Majeure
Netflix's next big show: GLOW, which will premiere this summer from Orange Is the New Black creator Jenji Kohan.
Update: Hastings also spoke later in the morning at the Code Conference, talking up the company's efforts to produce original shows for India especially, but also in Germany, Turkey, Brazil and elsewhere.
"The big focus is on international," Hastings said. In many cases, content created for one market still has appeal elsewhere in the globe.
China, he said, though proved to have too many regulatory hurdles. "We probably assessed it wrong," he said, saying the company's natural optimism it could launch there eventually got "beat down."
Some other highlights from his Code appearance:
On Amazon v. Netflix: "They are trying to be Walmart; we are trying to be Starbucks."
On the possibility of ads on Netflix: "We're really committed to an ad-free experience." (Applause from crowd.)
On net neutrality: The Trump Administration is going to roll back rules no matter what anybody says. Hastings said Netflix still believes in net neutrality, but it is no longer their top policy priority.
Go deeper