Netanyahu reveals request for U.S. embassy move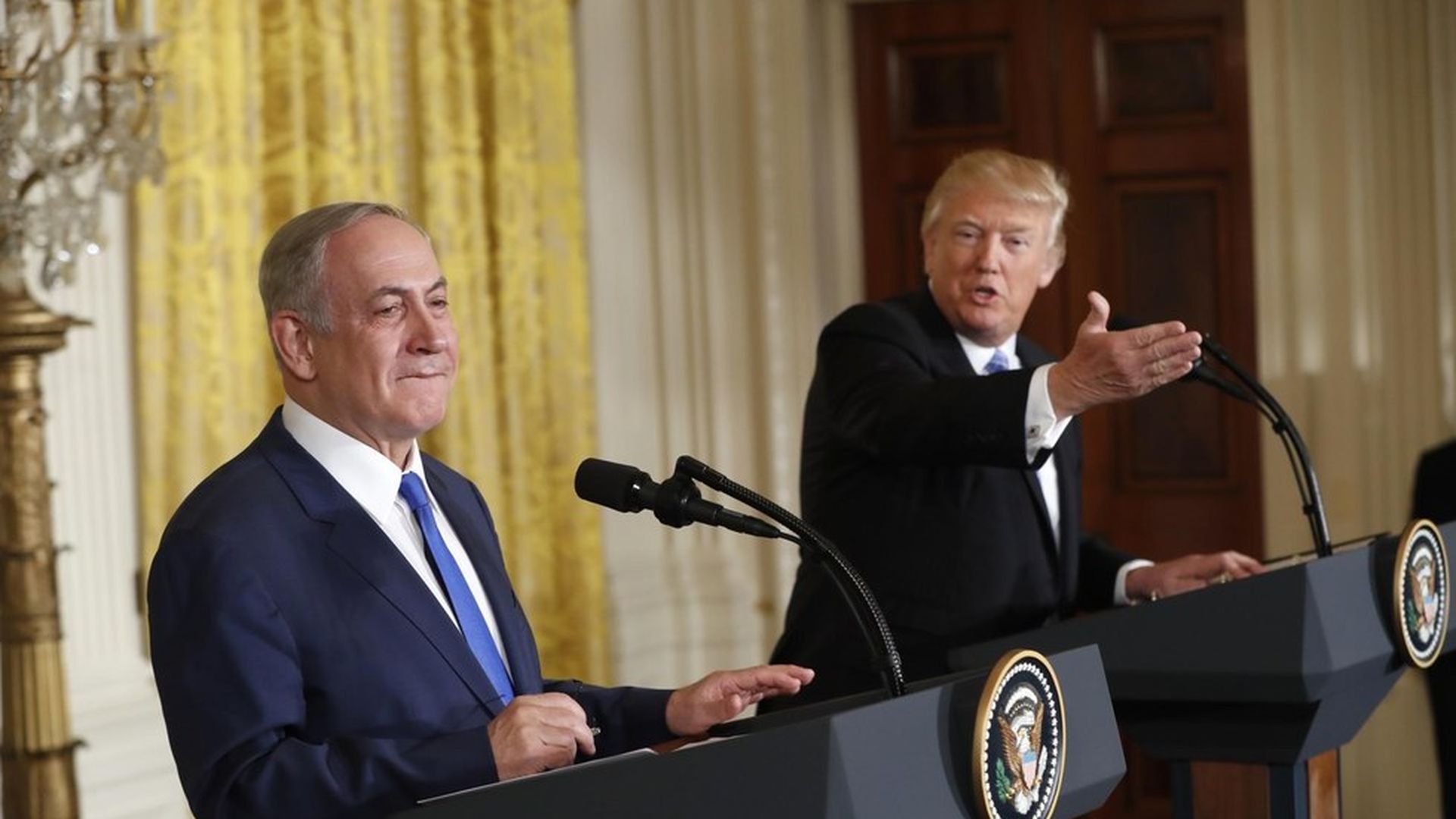 Israeli Prime Minister Benjamin Netanyahu's office published sections of its internal report on his February meeting with President Trump at the White House in order to push back against a Fox News report that Netanyahu asked Trump not to move the U.S. embassy to Jerusalem, per Haaretz.
An excerpt: "The prime minister was asked about moving the embassy and explained that this wouldn't cause bloodshed in the region as people were telling [Trump]."
The problem: Moving the embassy to Jerusalem would effectively mean recognizing Jerusalem — a city Palestinians claim as their own — as the capital of Israel. Rex Tillerson has said the U.S. will delay the move so as not to undermine peace talks.
Why it matters: The publication of these internal documents is highly unusual move from Netanyahu's office, showing just how intent he is to push back against rumblings that he isn't fully committed to the embassy move.
Go deeper