Myeshia Johnson: Trump "couldn't remember my husband's name"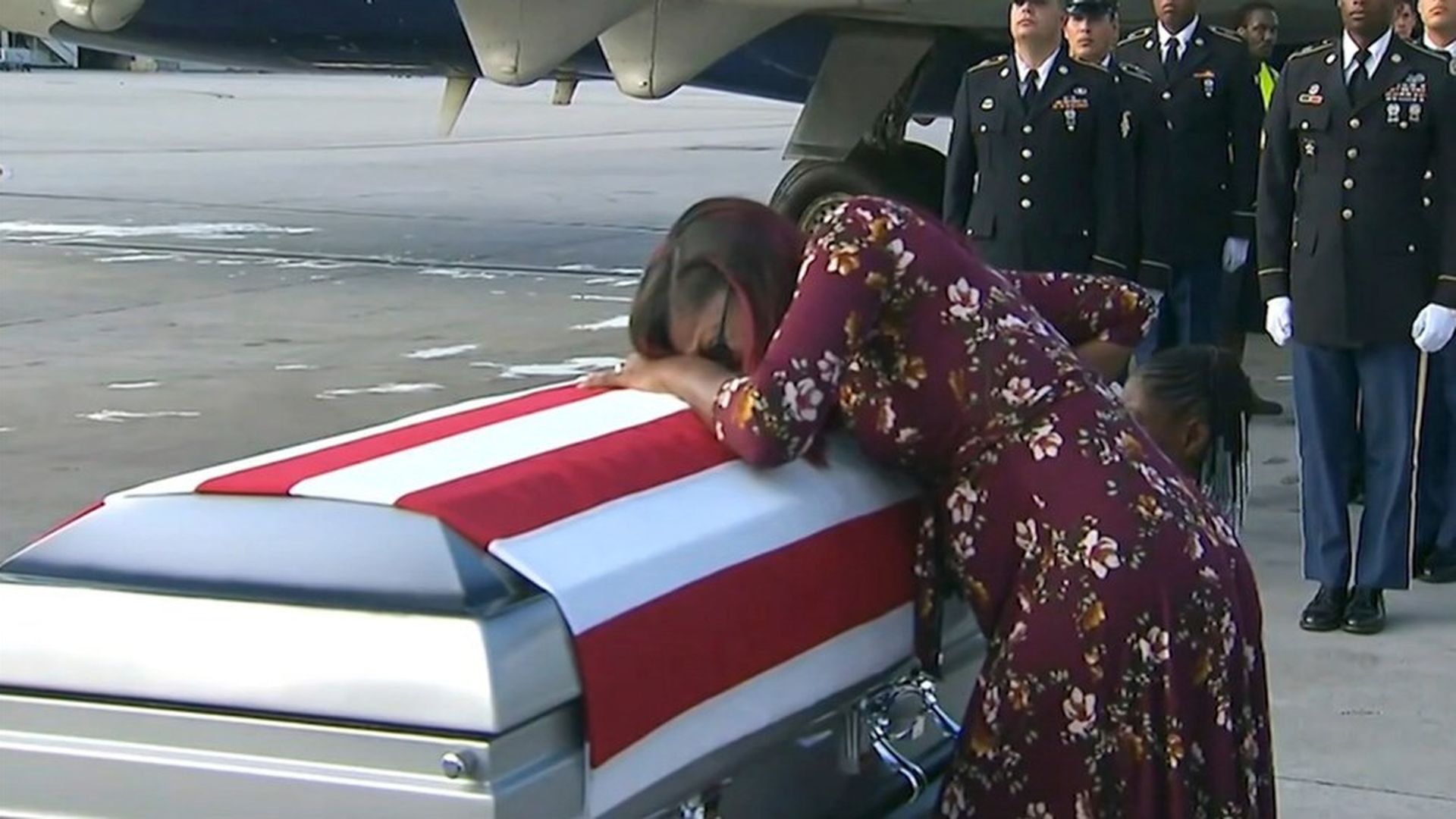 Myeshia Johnson, the widow of Sgt. La David Johnson, who was killed in action in Niger, told ABC News' George Stephanopoulos that President Trump "couldn't remember [her] husband's name" during a phone call meant to thank her for her husband's sacrifice. She also confirmed Rep. Frederica Wilson's report that the phone call made her cry, saying "whatever Ms. Wilson said was not fabricated."
Trump's response on Twitter: "I had a very respectful conversation with the widow of Sgt. La David Johnson, and spoke his name from beginning, without hesitation!"
More details about the raid: Johnson confirmed that she was told on October 4 that her husband was missing — after he was reportedly left behind on the battlefield— and his status was changed from missing to killed in action "a couple days later." She was not allowed to see her husband's body, telling ABC News that she "[doesn't] know what's in that box."
Video from Johnson's ABC News interview:
Go deeper