Murkowski explains why she voted against the GOP health bill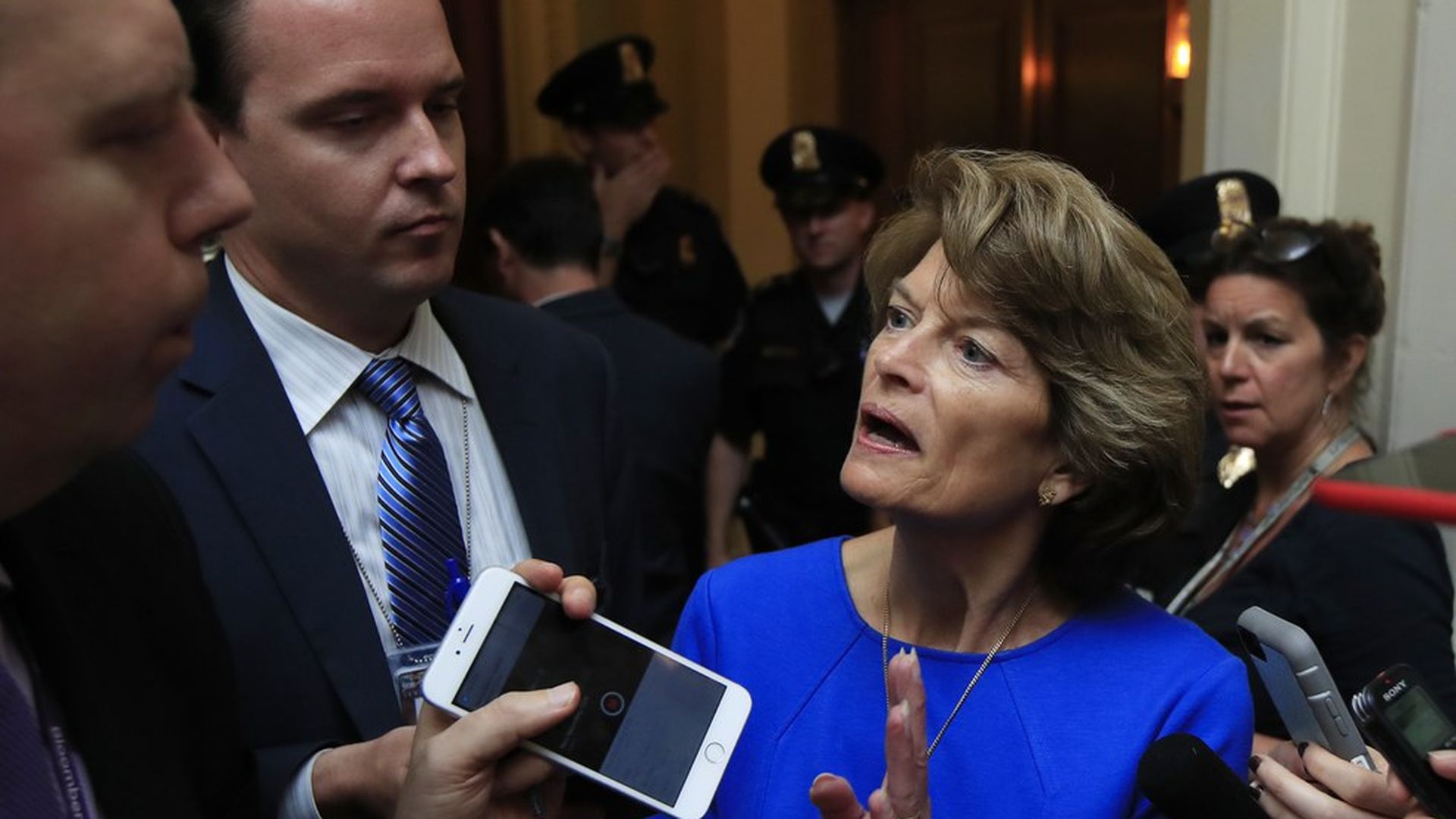 Alaska Sen. Lisa Murkowski was one of two Republicans to vote "no" on the Senate's motion to start the health care debate last night, forcing Vice President Mike Pence to cast a tie-breaking vote. President Trump, who described the two "no" votes as "very sad," singled out Murkowski in a Wednesday morning tweet, saying that she "let the Republicans, and our country down yesterday. Too bad!"
Murkowski said Tuesday that her decision to vote no was a last-minute one, and at the end of the day, her loyalty to "the process" won out, per Alaska Dispatch News. Murkowski added that Sen. John McCain, who was recently diagnosed with brain cancer and received a standing ovation for flying in from Arizona just to vote "yes" on the motion, told her that despite that their disagreements, she "did the right thing."
As for facing pushback from Alaska Republicans? "I base my votes on what I believe is in Alaska's best interest," she said. "So I know that there are those who wish that I would be more in line with following the party platform, but I don't think it should come as any surprise that there have been occasions that I have not followed the lead of the party."She added: "Based on where it was when it was released by the leadership, it still had not addressed many of the issues that we have in Alaska," such as ensuring coverage for those struggling in poverty.
Go deeper