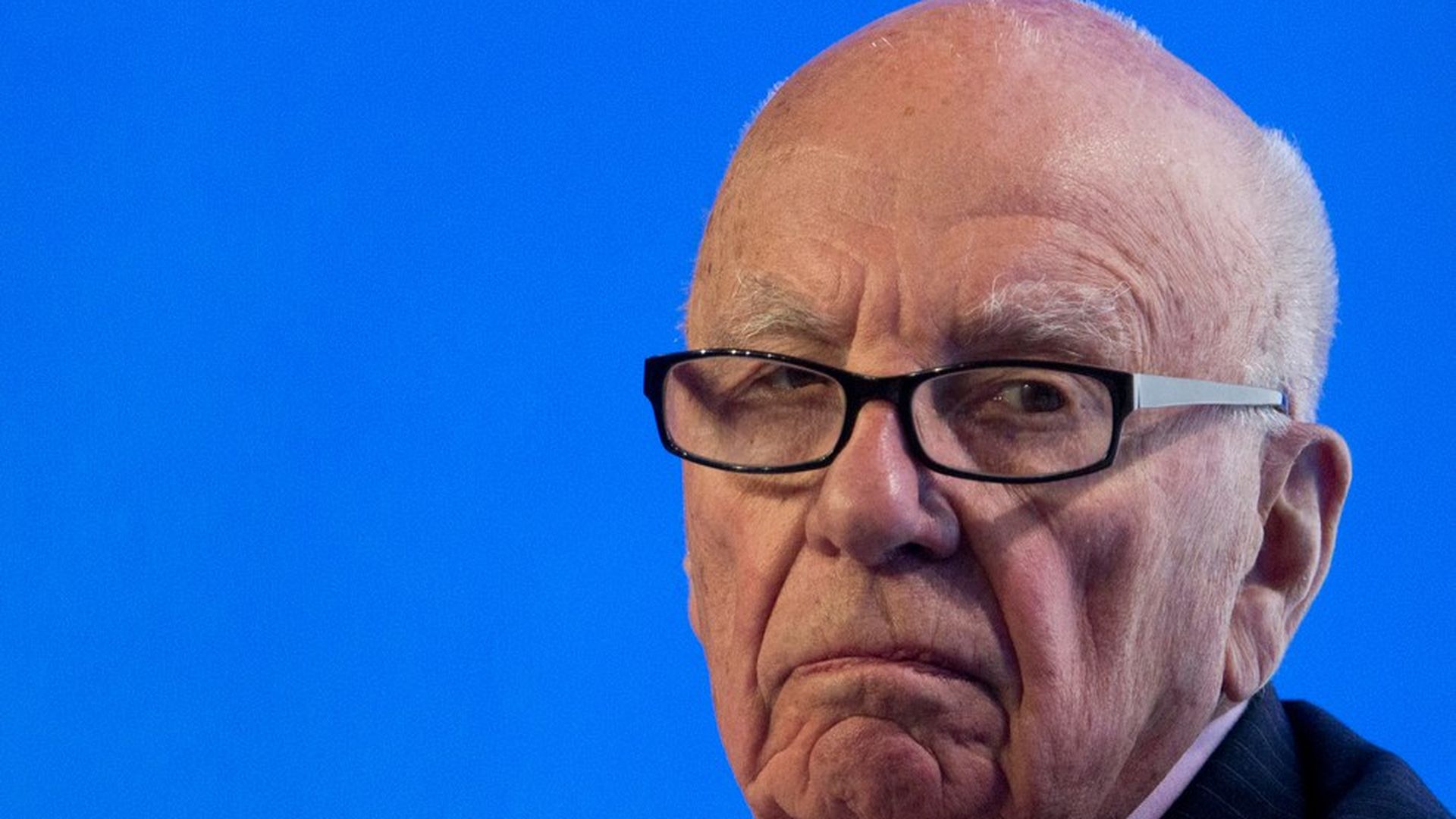 "Talks with Disney over sale of key TV and movie assets could signal end of an era for the media moguls," per the Financial Times,
Why it matters: "The Murdochs have started a process that could lead to the dismantling of a company that took decades to assemble."
The juice:
"Rupert Murdoch is not used to hoisting the white flag of surrender. Yet his willingness to explore a break-up of 21st Century Fox and discuss the sale of prime film and television assets to Walt Disney suggests that, at the age of 86, the media mogul may have lost his appetite for a fight."
"The talks were initiated by Disney and its chief executive, Bob Iger."
"[B]y even entertaining the discussions, Mr Murdoch and his sons, Lachlan and James, have effectively put Fox on the block, a target for content-hungry companies such as Verizon, the telecoms group, and the John Malone-backed Charter Communications."
"The media landscape is already in a period of profound structural change. ... Still, the prospect of Mr Murdoch and his sons contemplating a sale of Fox's prized movie studio, cable channels and international investments — such as Sky — has stunned investors."
Go deeper