Mulvaney steps in for Spicer to slam Dems over spending deal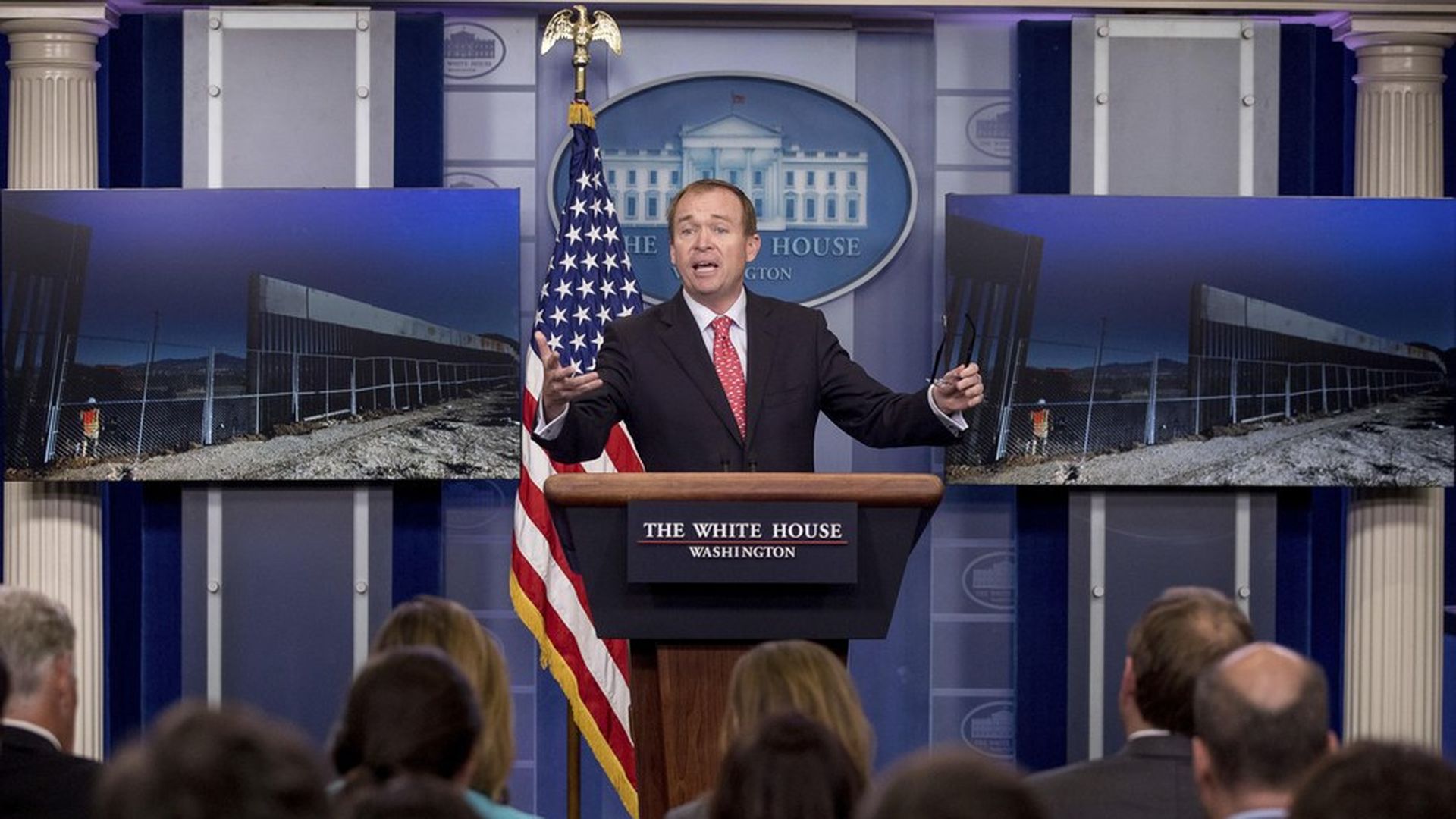 OMB Director Mick Mulvaney stepped in for Sean Spicer at Tuesday's briefing and attacked Democrats for claiming the bipartisan deal to fund the government was a victory over President Trump.
On Trump's shutdown tweets: The president is "frustrated" that Dems "went out there to spike the football and make him look bad."
On Democrats stalling: "They wanted a shutdown. They were desperate to make this administration look like we couldn't govern," said Mulvaney. "If the Democrats aren't going to behave any better than they have...[a shutdown] may be inevitable."
The border wall: Mulvaney pointed to photos of a new, taller "replacement wall" and said the Democratic base "aren't going to like that, but they're going to need deal with it."
On Planned Parenthood: "If you want to prove to the folks back home that you are pro-life, vote for the Planned Parenthood bill."
Go deeper