Mueller's tantalizing new lead on Don Jr. meeting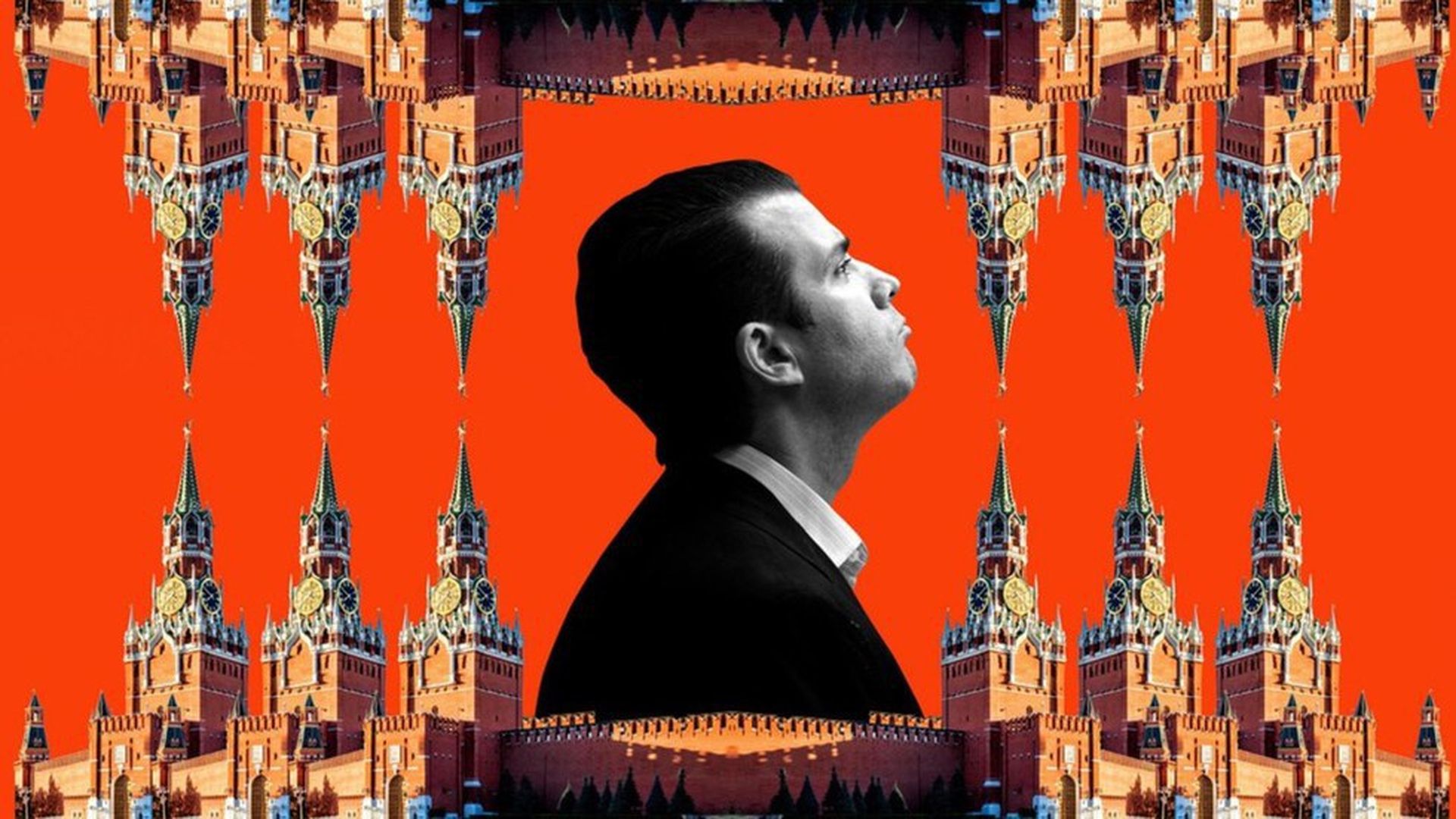 NBC News' Ken Dilanian and Nathasha Lebedeva report this morning: "The Russian lawyer who met with the Trump team after a promise of compromising material on Hillary Clinton was accompanied by a Russian-American lobbyist."
They did not name that lobbyist, who they report is a former Soviet counter-intelligence officer. They also add that the lobbyist is suspected of maintaining ties to Russian intelligence, per their sources in U.S. government.
"Veselnitskaya acknowledged to NBC News that she was accompanied by at least one other man, though she declined to identify him."
Why it matters: Matt Miller, an MSNBC contributor and former Obama Justice Department official, tells Axios' Mike Allen: "This is important: means there is someone [Russia probe special counsel Robert] Mueller can subpoena who is not part of the Trump family/staff to find out what happened. He probably couldn't get his hands on the Russian lawyer, but he can get his hands on this person."
Then the wrinkle: NBC's Hallie Jackson spoke with Trump Jr. lawyer Alan Futerfas.
He told her:
"The person was described as a friend of Emin [Agalarov]'s and maybe as a friend of Natalia [Veselnitskaya]'s."
"He is a U.S. citizen. He told me specifically he was not working for the Russian government, and in fact laughed when I asked him that question."
Futerfas claimed Trump Jr. was not aware of the man's background, although "for the purpose of security or otherwise, the names were reviewed."
"I have absolutely no concerns about what was said in that meeting."
Go deeper