Mueller's investigation reportedly includes Trump's finances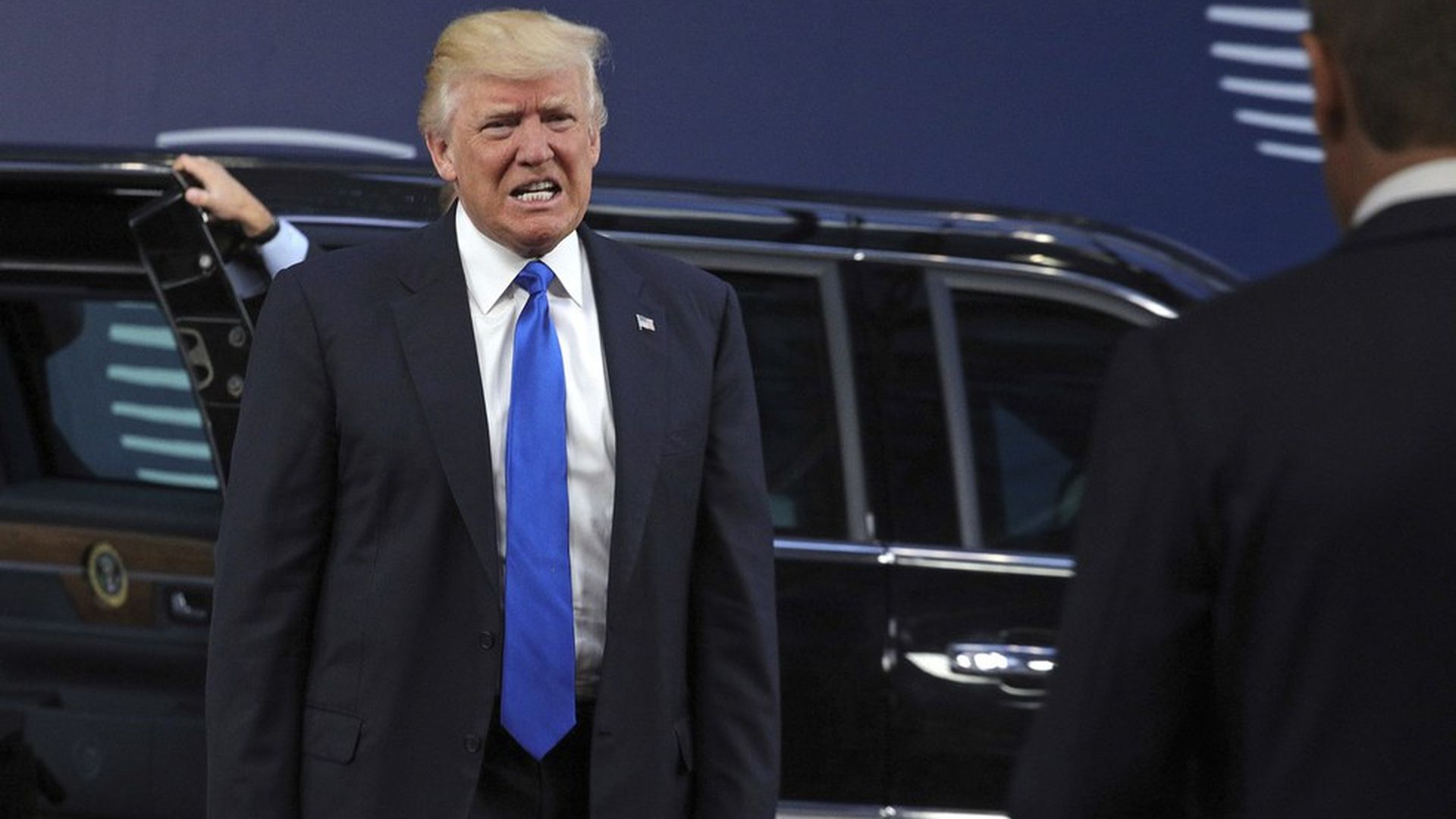 Special Counsel Robert Mueller's investigation regarding possible collusion between President Trump's campaign and the Russian government has expanded to include Trump's finances and possible financial crimes, according to a new CNN report.
The reasoning: Mueller can investigate any matters that "arose or may arise directly from the investigation," and Trump's expansive real estate web — especially his prior dealings with Russia, including the 2013 Miss Universe pageant — leaves his finances open to investigation. It also allows Mueller to find leads to push Trump business associates to cooperate.
Why it matters: Trump has long resisted close inspections of his finances, and he told the New York Times it would be "a violation" if Mueller made his finances a focus of the investigation.
More tidbits from the CNN report:
Trump's former campaign chairman Paul Manafort is reportedly at the center of the investigation's collusion aspect as investigators have found communications from Russian spies about their attempts to work with Manafort and other Trump associates regarding damaging information about Hillary Clinton.
Former Trump campaign national security adviser Carter Page, who interacted with Russian spies in the past, had been under a FISA warrant since 2014, longer than had been previously reported.
Attorneys working on the probe have purchased liability insurance, fearing that they might be targeted by lawsuits from those that they're investigating.
Go deeper