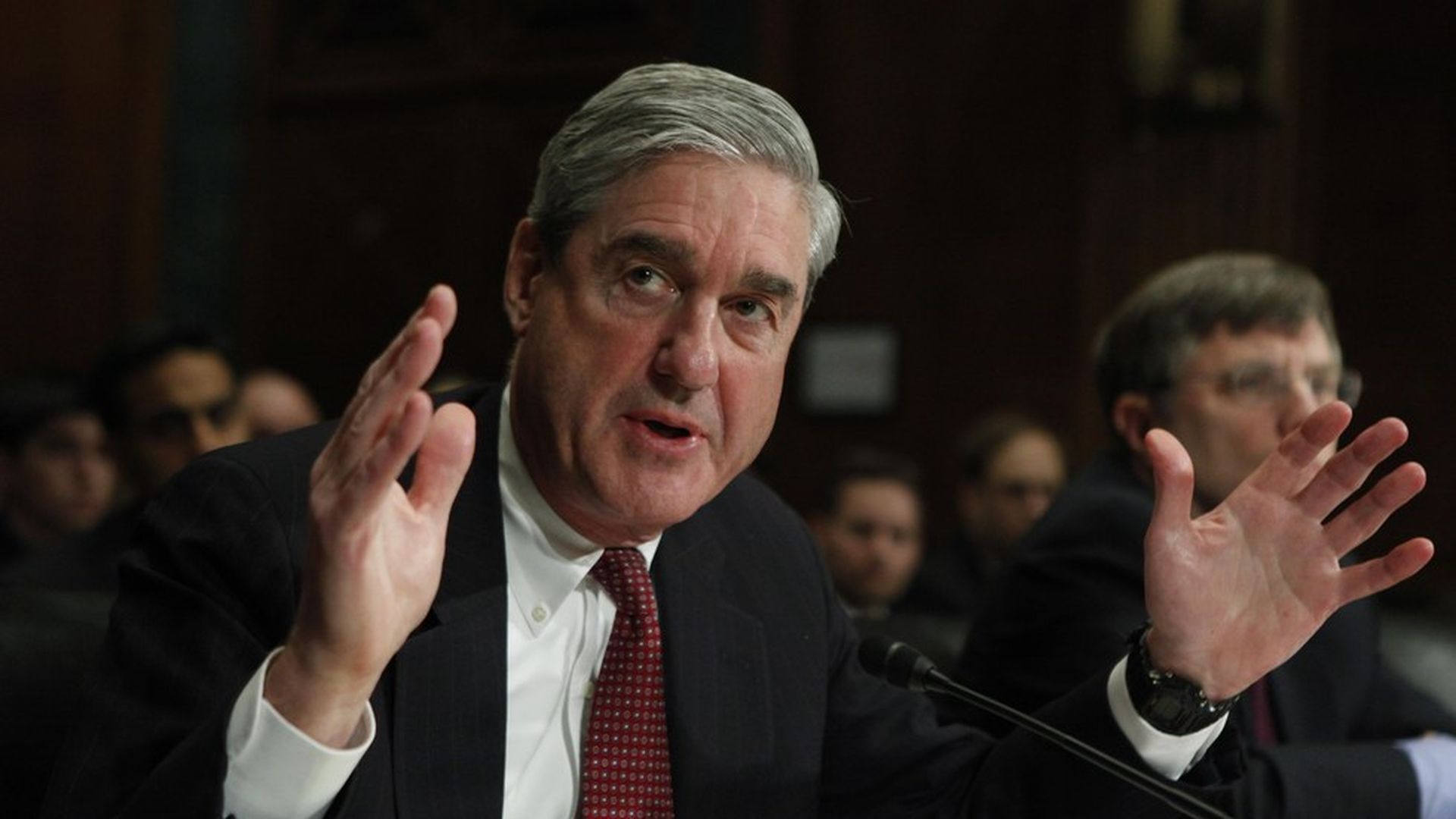 Key nuggets from a New York Times front-pager, "Mueller, Once Above the Fray, Is Now Pulled In," that includes an update on the Mueller machinery:
"Peter Carr, a spokesman for Mr. Mueller, said his office had imposed 'stringent controls to prohibit unauthorized disclosures that deal severely with any member who engages in this conduct.'"
"Mueller has now hired 12 lawyers, and several more are in the pipeline.
"A former federal prosecutor said Mr. Mueller was hiring rank-and-file prosecutors to fill out his office staff, and has been prospecting for detailees from several prominent United States attorney offices, including the Southern District of New York," in Manhattan.
"[P]rospective hires thinking about joining Mr. Mueller's team are watching those who have signed up come under intense scrutiny of the sort that ordinary prosecutors and corporate lawyers rarely experience, as Mr. Trump's supporters seek to discredit the investigation."
"Hires so far include three current Justice Department or F.B.I. officials: Andrew Weissmann, who had led the fraud section of the department's Criminal Division, served as general counsel to the F.B.I. when Mr. Mueller was its director, and previously led the Enron task force; Michael R. Dreeben, a deputy solicitor general who specializes in appellate issues involving criminal law; and Lisa C. Page, an F.B.I. lawyer who was a trial lawyer in the Criminal Division's organized crime section.
"[W]hen Mr. Mueller left WilmerHale, the law firm where he worked after stepping down from the F.B.I. in 2013 until he became a special counsel last month, [Mueller] took three partners with him: James L. Quarles III, a veteran litigator who was an assistant special prosecutor in the Watergate investigation early in his career; Jeannie Rhee, another experienced white-collar criminal litigator who was a public-corruption prosecutor and then worked in the Justice Department's Office of Legal Counsel; and Aaron Zebley, who was Mr. Mueller's chief of staff at the F.B.I."
Go deeper