Move over, Amazon, for Alibaba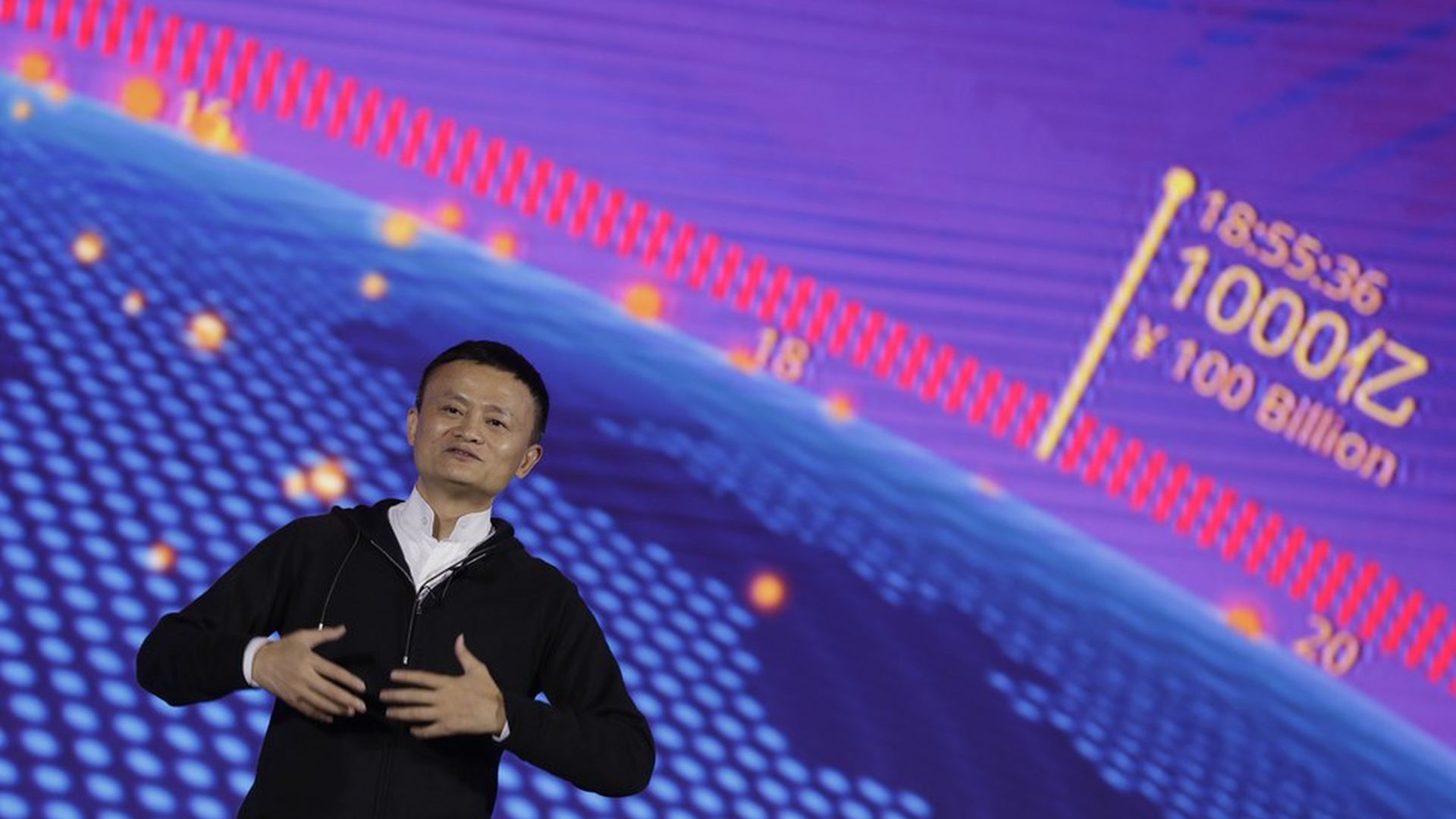 Shares of Alibaba, the Chinese e-commerce and mobile pay company, are up 85% this year, catapulting it alongside the big U.S.-based tech icons as a global juggernaut.
Led by its charismatic founder, Jack Ma, Alibaba is now worth $392 billion, moving up on Amazon, whose market value is about $475 billion and share price is up about 27% this year. Alibaba shares rose 2.7% on Thursday alone.
It's not quite Amazon: Alibaba commands an estimated three-quarters of on-line sales in China, but its $7.4 billion in second-quarter revenue was dwarfed by Amazon, which reported $38 billion, five times as much.
But why it still matters: Alibaba's quarterly revenue, reported Thursday, was up 56%, and profit increased by 94% — to $2.17 billion — from a year ago. Alibaba has more than 500 million monthly active users for its online shopping apps, per the NYT, 42% more than the entire U.S. population. Similar to Amazon chief Jeff Bezos, Ma is enormously ambitious, pushing into competition, for instance, with Amazon, Microsoft and Google for business in cloud services.
Go deeper