Most young Syrian refugees doubt they'll ever move back to Syria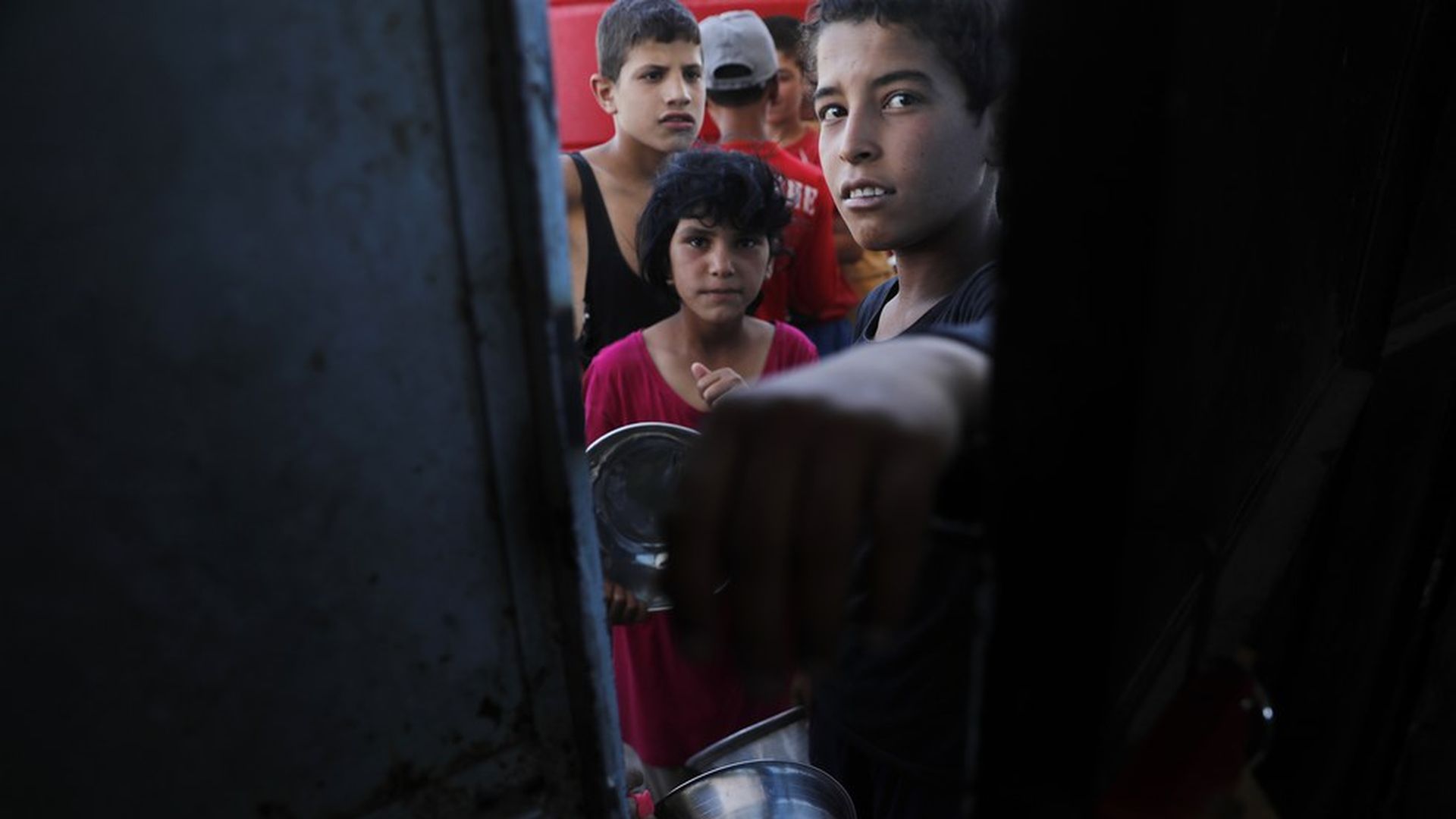 Fifty-four percent of Syrian refugees aged 18-24 don't think they will ever return to Syria permanently, while 42% think they will, according to a new survey.
What would bring them home: 47% said that the war ending was the most important factor in returning to Syria. The second most popular choice was ISIS leaving Syria. 77% believe ISIS is getting weaker — 16% more than Middle Eastern youth on a whole.
Why it matters: "While their loss of livelihoods is disturbing enough, their deeper sense of disappointment, as reflected in the findings of the survey, underlines the need for finding alternate and lasting solutions to restore their optimism," said Sunil John, founder and CEO of ASDA'A Burson-Marsteller, the group that conducted the survey.
On Bashar Al-Assad: Only 7% of the Syrians interviewed said they would return to Syria if Bashar Al-Assad left. And 71% said ending the fighting is more important to reaching peace than Assad leaving office. Respondents were split on whether Russia helping Assad had a positive or negative impact in Syria.
On Trump: 66% think that Trump's presidency won't have any impact on the Syrian conflict.
Where would they like to live other than Syria?
Canada (27%)
United States (23%)
United Arab Emirates (22%)
The survey included 400 face-to-face interviews with Syrian refugees aged 18-24 — 50% male, 50% female. Half of the interviewees lived in refugee camps in Jordan while the other half were in Lebanon. This was just one part of the ASDA'A Burson-Marsteller's 9th annual Arab Youth Survey, which included 3,500 interviews conducted with Middle Eastern youth between February 7 and March 7, 2017. This is the first time Syrians were included in the survey.
Go Deeper: See more result findings, here.
Go deeper